wOw... first time stayed in Jac's house till 10pm+ sia.. siao man. cheryll was with me, and we girls today headed down to jac's aunt's hair salon to have our hair trimed. wahahaha.. we spent almost 4hrs there cos her aunt was busy and jac highlighted her hair. the colour chio chio lehs..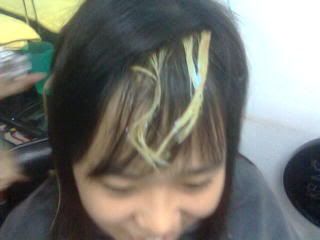 her hair was bleached before it was highlighted.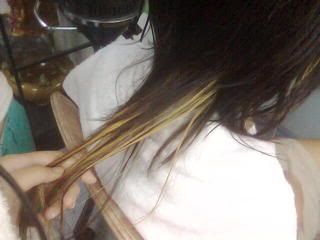 she look like part-time ah lian.. lols..
i cut my fringe shorter..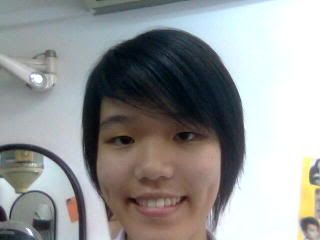 and i layered my hair.. im so happy with the layering. jac's aunt also changed my hair parting.. its now to the extreme right. =p

then went to jac house to play with her dogs and find jobs. guess we're starting work this sat..
her cutie little dog wanting me to sayang.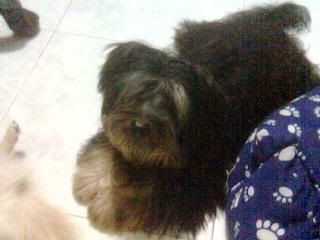 and this is "da tou" cos he have really grown fatter but more friendly lor.. hahas.. he appears to be a black carpet =/


oh gosh.. tml got meeting.. haish.. chan le. this morning suppose to be in sch at 9am.. ended up waking up at 9am!! lols! dunno wad went wrong with me.