Oh.. have not been bloggging for 2 days. and ive got 2 new toys!!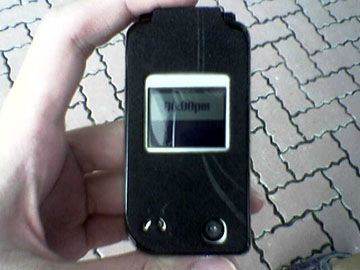 lols.. yesh. its mine. =D
its cool.. i love flipping it~

Next
lols.. yesh. its mine too =D
cause dear kah kian lost it to me. =) wahaahahahahahaha..
we bet on something,. and he use his nano to place as a bet. so in the end, i got it!
its cool once again.. but very easy to break. cos its too light and small and thin. >.<


okay.. all my toys introduce finish le.
now lets talk about my first NC-16 movie. thats - The Wig.
i rate it 6/10. abit lousy. cause the story goes too slow at the beginnning and way too fast at the end to tell you wad the hell was going on before that. anyway, it was damn pathetic. wanted to go Jp to watch de. then dont have. then thought of going to westmall. but dont have too.. end up only jurong east.
was expecting to have full house. but................ pathetic cinema only had 5 people in the cinema with 120 seats!! omgosh... btw, i went with js, gl and dear.. that made it 4 of us. and another guy alone at one corner watching it. according to the sitting plan we saw on the screen when we bought the movie, there were around 10 seats taken. but why only 5 of us!!! -.-"


this morning woke up. saw mr soo sms me saying that mr kong is leaving this year on dec. gosh.. im so shock. and i guess the best presents we could give her will be our Os results and the Ns results. went back to school as usual to study. then the school had assembly to farewall to mrs kong. she stood on the stage and hugged all the teachers one by one. to see the teachers cry, made me feel so sad too.. then there were lots of sec4s and 5s. so we went up to hug too. as usual, i cried. sad to see her leave.. then next year when we come back, wonder if the next Principal is good anot. haish.. see the students cry, i can feel that they will also miss her. hope life for them will be better with the new principal lor.. =)