MLcraft had a great honor to present a wedding card inspired by the Mid-Autumn Festival because the couple decided to hold their wedding dinner on this very day. On this Chinese traditional day, the moon is the roundest and you might be able to see a rabbit if you look hard enough! Haha... ok, i'm kidding about the rabbit but yes, the moon is the roundest for tonight. Families will gather to eat mooncakes and carry lanterns as a form of celebration. I love to carry those old school lanterns made of papers which uses candles and chopsticks to carry but nowadays, most of the lanterns are battery operated. Where's the fun of it?!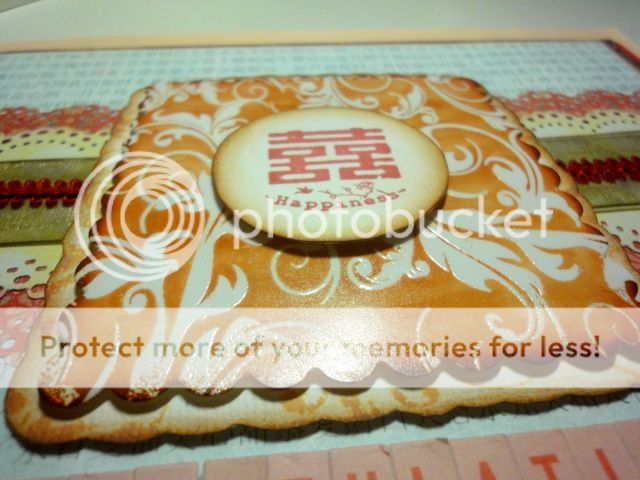 Embossed making this scalloped square look like a mooncake. Ok, i think 50% look a-like lar!



Chinese embroidery trim



The background is made and printed by myself. It contains all the lucky chinese idioms that are most commonly used during festive occasions. Can you spot some of it?