Some cool stuff that happened last weekend and i've yet to blogged it!

We went over to Vincent/QiuTing/Benedict's house to clash and watch Zhuan Jiao Yu Dao Ai last episode. LOL.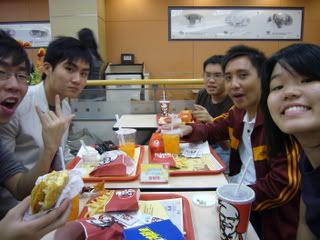 I tried KFC last week.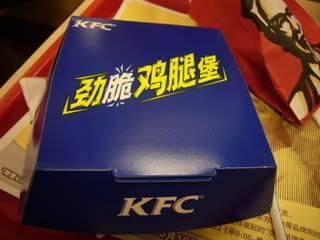 The burger isn't too bad.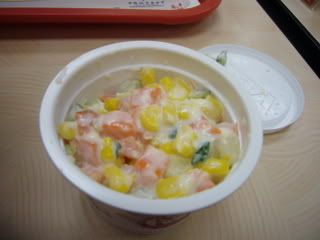 But not the coleslaw. OMG. It's like those beans, carrots and corn stuff.

Then we bought some drinks and went over to their place.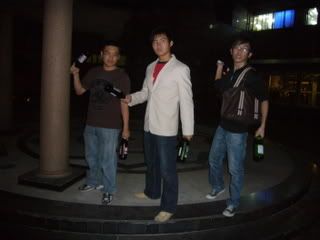 Because their apartment is somewhat like a run-down hotel loan-out. So you could find free condom's downstairs. hahaha... its not Durex larh. But some China brand.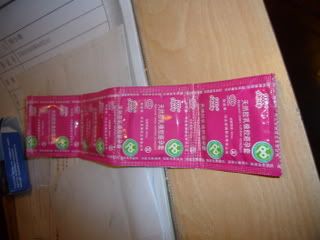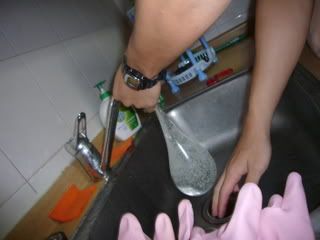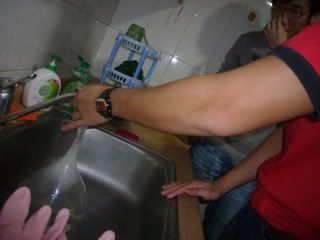 It broke halfway when vincent rubbed the side of the condom. HAHA.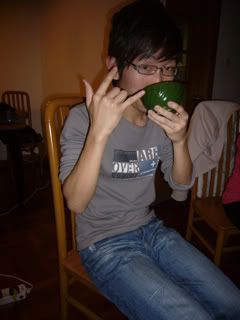 This is vincent.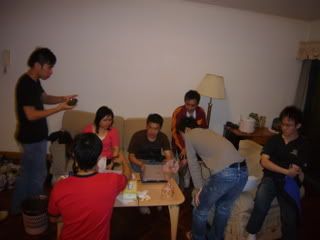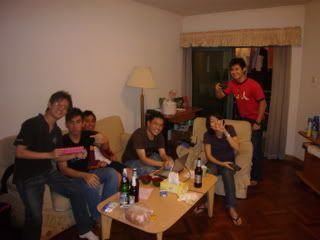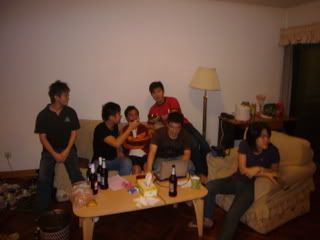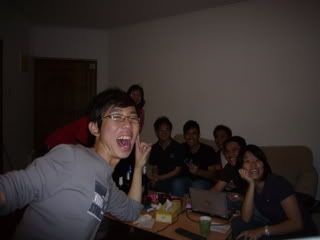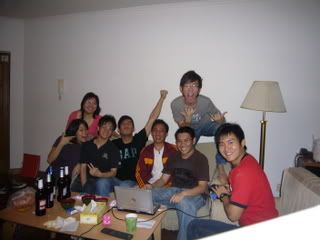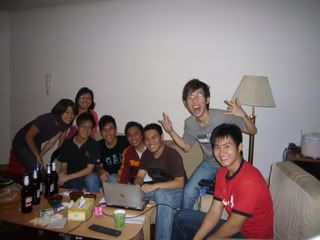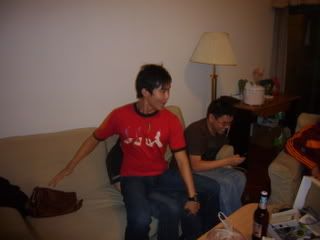 On the other hand, we do stay home too!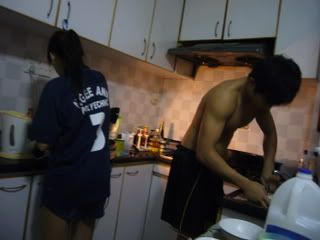 With Desmond in my house, we always have homecooked food!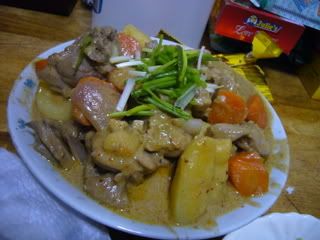 Curry chicken, which i think it really nice cause not spicy.