It was Jonathan's 21st birthday and this big boy is never lonely because we and his poly friends planned a birthday surprise for him.. He was actually quite emo when he found out he had to go to school at 9am to do his FYProject.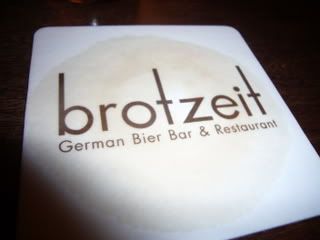 Decided to bring him to Vivo City's German restaurant to have a feast.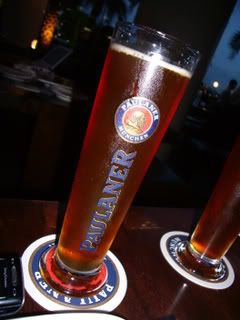 We didn't give a miss to the german beer.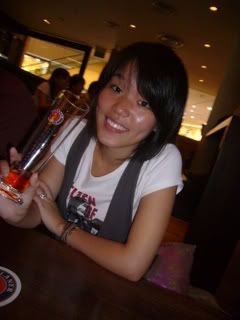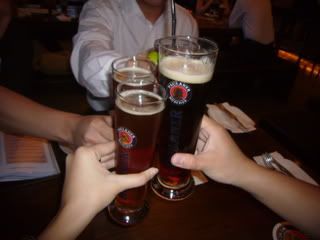 Made a reservation and went in to sit. Waited for his friends to come in with a cake and sang a LOUD LOUD birthday song for him.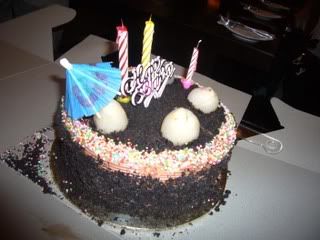 Cake was specially baked by one of his beloved friend.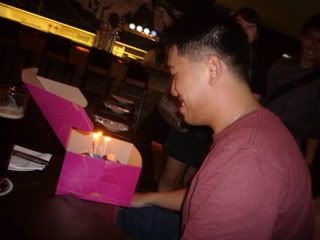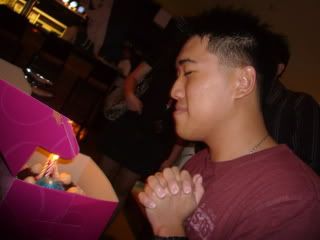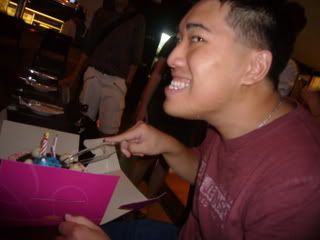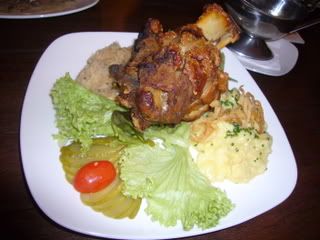 I tried their Pork Knuckle which was GIGANTIC! omg. My heaviest meal i have ever had.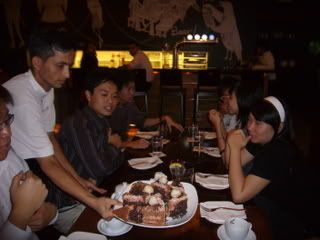 Had the actual cake cutting after the dinner.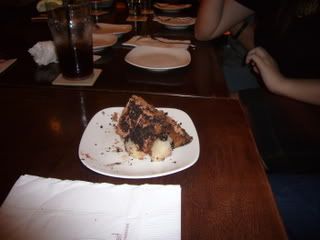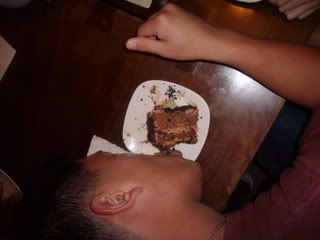 Did the usual dare - He had to lick out the logans stuffed in the corners of the birthday cake.
And while he did that, we did our part - CAKE SMASHING!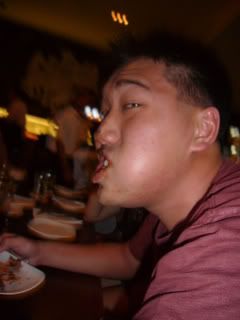 We literally smashed and twisted his head into the cake. LOL.

----------------------------------------------------------------------------------

Gathering with Dawn, Kahkian and Jie Sheng. Yes, Double happiness when i get to spend time with my secondary friends together!

Pictures look a little different, thanks to Dawn's DSLR. =)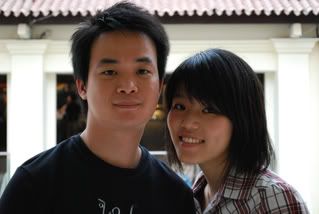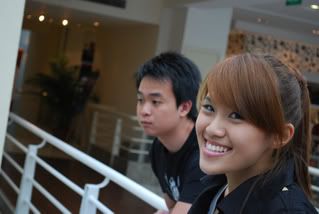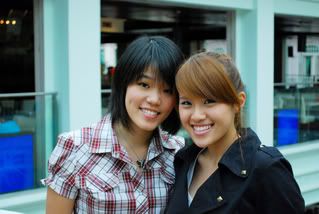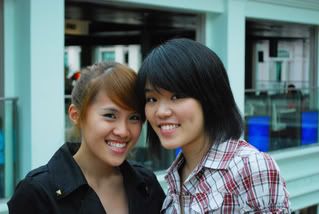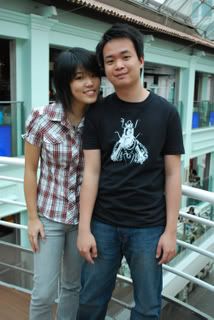 I seldom take full length body photo, and i pretty much like it. =p



He's getting a little piss off cause i kept snapping his photos.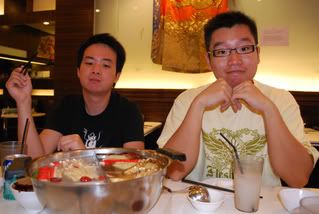 STEAMBOAT!! Yeah! I actually quite love steamboats, but i normally don't eat alot. =/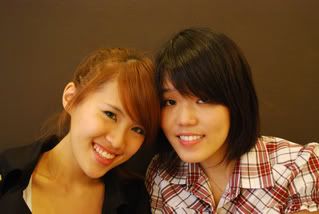 Walked over to Cityhall to have desserts. Dawn insisted on trying the ice cream shop along citylink (near suntec) called MARVELOUS CREAM.
Check out their website: http://marvelouscream.com/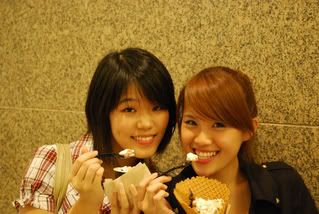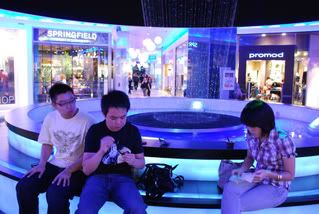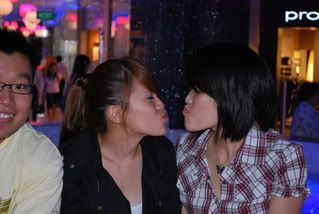 our love is strong!!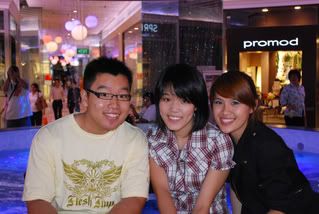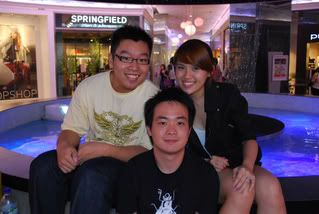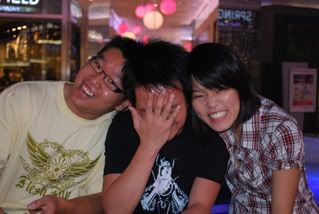 I love his photo soooo much! So geniue and we were really having a good laugh.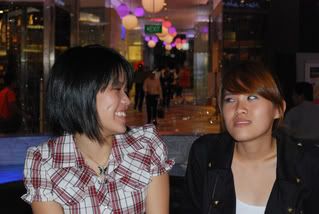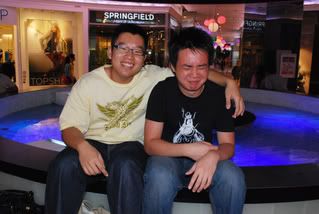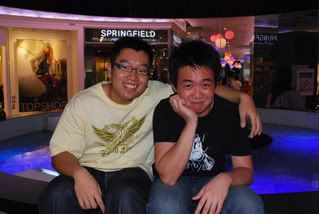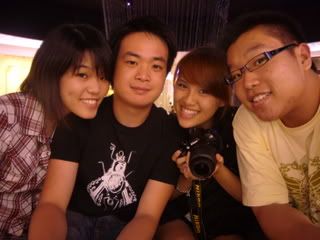 They mark my good old days. =D