Saturday woke up at 10am and arranged Brunch with the 2 lecturers again. They were heading home in the afternoon, we caught a last glimpse of them.

Went to Cheng Huang Miao planning to eat the long long queue for the Xiao Long Bao but it was way too long and the lecturers didn't have the time so we went to another restaurant.

On the way there, we saw something that made my heart sour. But after thinking that China have quite few con people, i start to wonder if it was real anot.



This guy was shaking his head up and down begging for money and his mum was lying beside him not moving and covered with a blanket. It was quite sunny and recently it has been quite warm, so it must have been quite hard on him.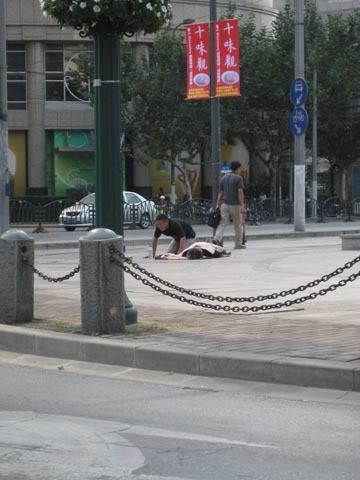 But the good thing was that, there were people who offered money to them and some of them even gave notes, not coins.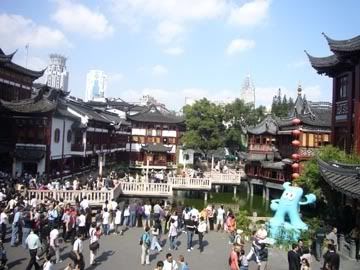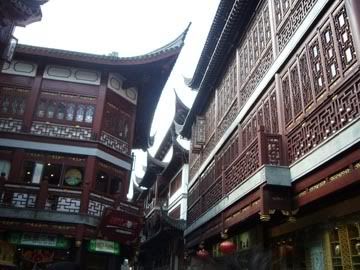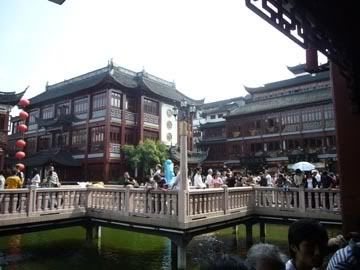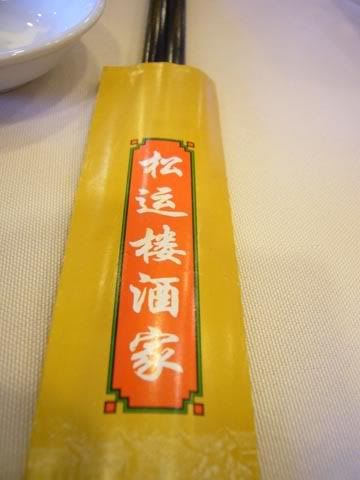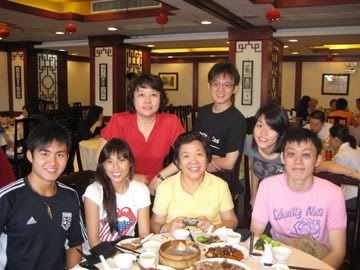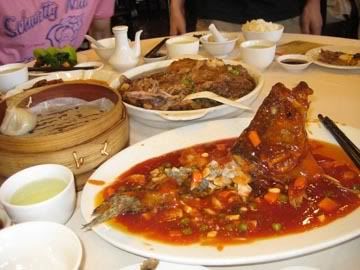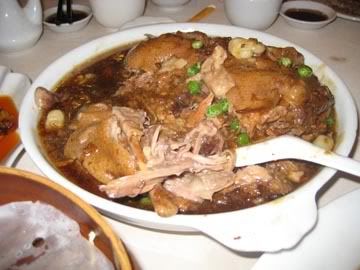 八宝鸭(8 herbal duck)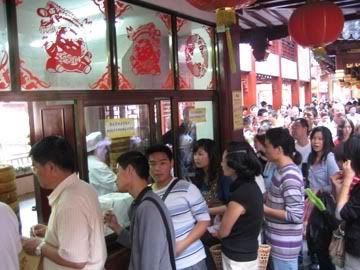 The queue for the xiao long bao outside. They said it will take up to an hour. So please make the full effort and buy a dozen if you are queue-ing up.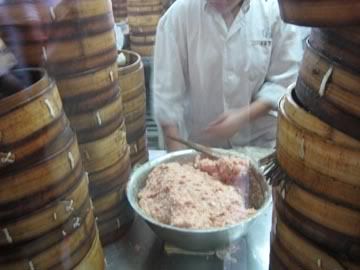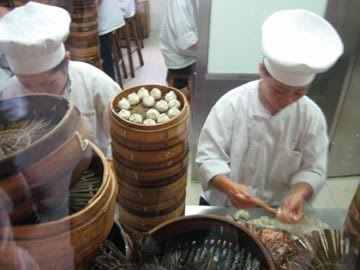 We saw this shi fu selling necklaces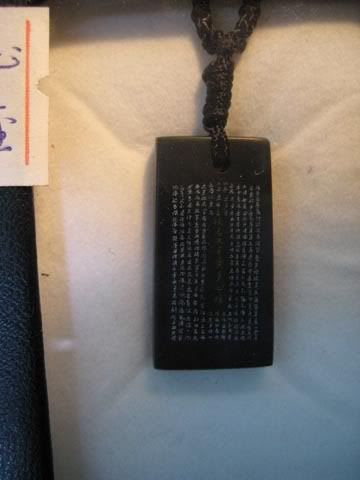 And it had chinese character cravings on it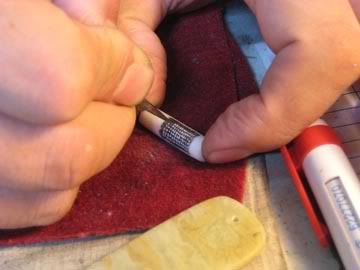 And he did it on the spot!



We paid 5 Yuan to watch it. Nothing fantastic. Just some changing of backdrops and a few on/off of lights while he told the story. CHEY! i thought it was some puppet show.


Took a cab to Xuelin's place to collect some stuff and we passed the NAN PU DA QIAO again. =)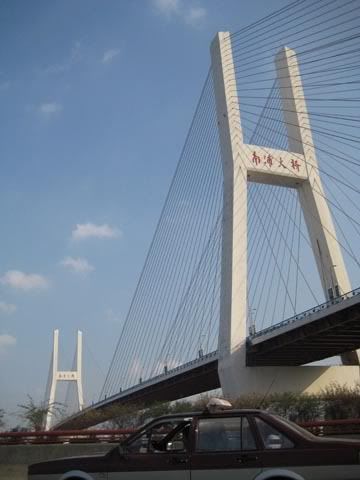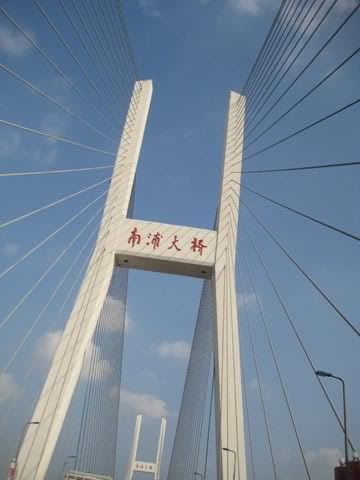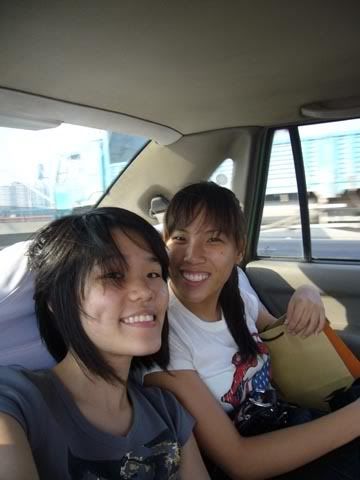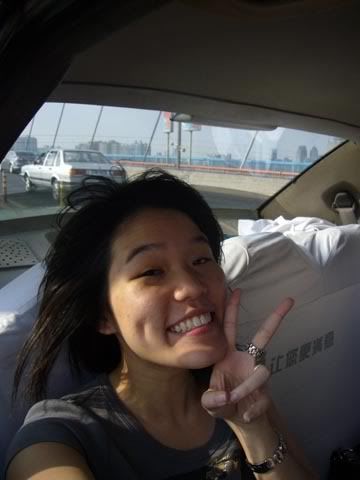 I LOVE THE BREEZE!



Back at her place in Pudong. Her apartment is much bigger than mine. Nicer and cleaner because it is newly renovated and everything is new.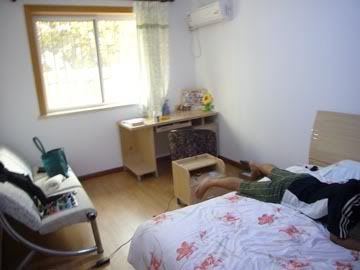 The bed is so new till it is so hard. Hard till it won't bounce. I think it won't rock too. Nor will it shake awake someone who is asleep. LOL.



Her blue blue room light with moon and stars..

Went back to Puxi and met 3 new OIAP students who just got to Shanghai on Saturday morning. Brought them to buy phone lines and MRT cards plus bring them for dinner.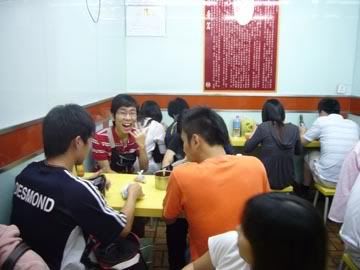 DUCK SOUP!



I find it nice with high cholesterol. =x

And we had smelly tofu~ Chou Tofu.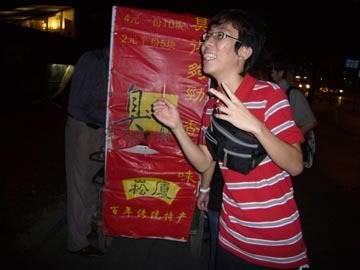 My sunday was spent staying at home to rest. I only went out to walk around my house area to buy bread and some other neccessities. Explored around with Xuelin and headed home to sleep again. Sundays are such a nice day to rest!