Was being a super blur cock on friday. Left home thinking that it was only 8.15am but instead, it was freaking 9.15am. And i had IBS networking session (which is also a grading assignment for us) at 9am! Wth lar. Totally freak out when dear Celia sms me asking if i was still asleep. XD

I immediately got my arm stretched out, waving for a cab and burnt a $8.50 in my pocket that morning. zzZ

Anyway, guess my networking totally didn't work out well because considering the time i got in for the "cocktail party"... i was only left with less than 20 mins to present myself in the event. Sighs.

Year 3's classes are quite unpredictable nowadays, so we don't really know when is the LAST day. Anyway, we had our cam-whore session. Not the full TB18 but the few that's considerably part of our family. =)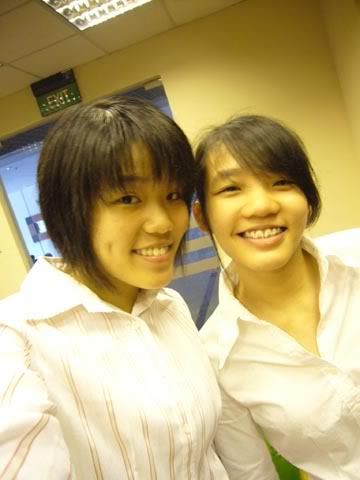 Celia my best project mate.



Celia, Serene, Xiangting, shijie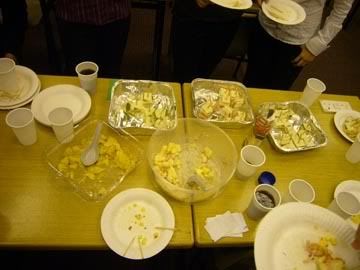 The food that shijie, xiangting and serene prepared. the potato salad is nice lar! =D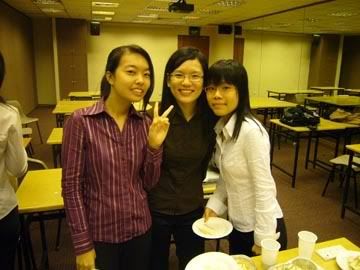 Peixian, wan lin, Liling.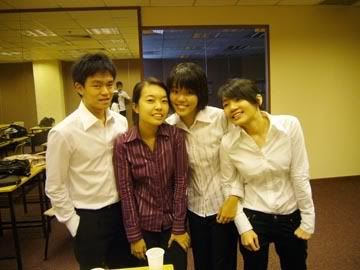 My project group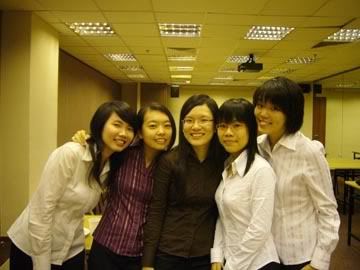 The girls.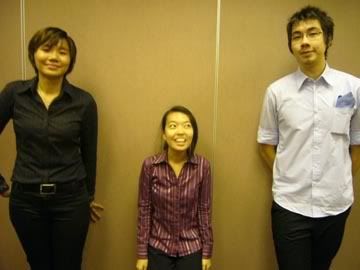 These 2 are the tallest in class!!!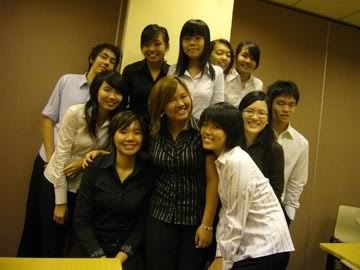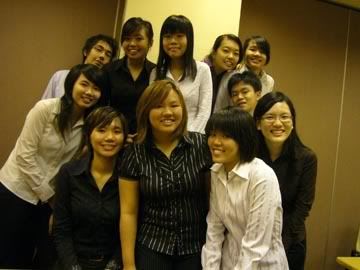 Then we started giving each other "nametags"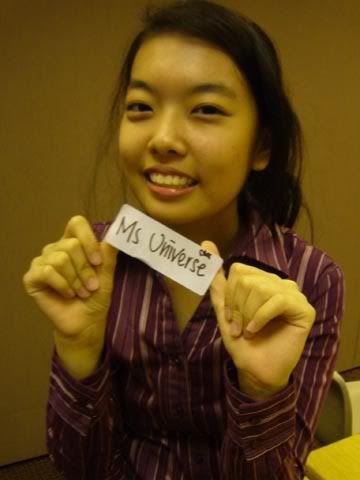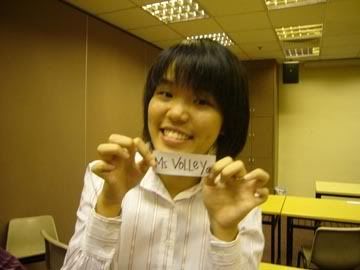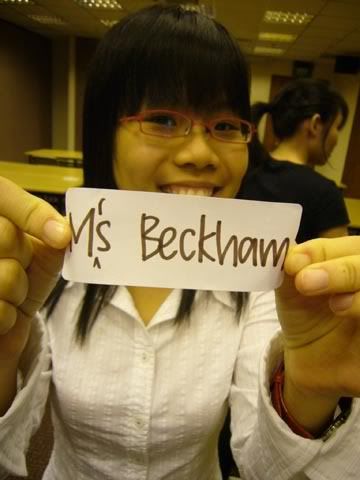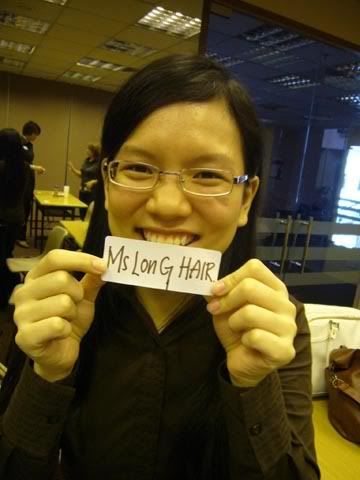 IBS teacher got "Mr.Nice Guy"
He is really the nicest IBS teacher in school lar. He gave us very good encouragement and understood our workload. lucky to have him =)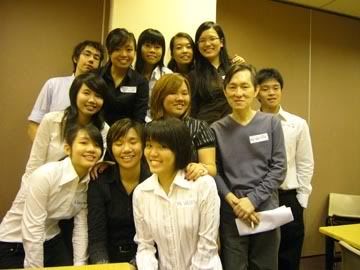 I'm infront and looking weird cause i was the one who set the timer and ran back to have a shot! LOL.

After which, we all stayed in school in OurSpace @72 mugging for SM project. Goodness me. That day was darn hectic. Running up and down consulting different teachers for different matters. Didn't really contributed much for the project larh. Just because we had one member that's "creating" problems to us.

Left school at about 5pm and met up with the volleyball company. Off we headed to JP for DONG DONG DONG 1 2 3.

Guess what's it?

Don't know?!

HAHA!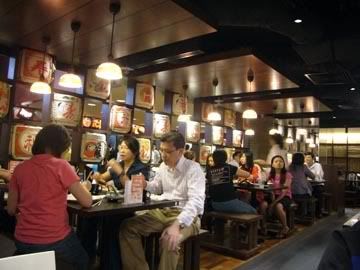 KUISHIN BO!!!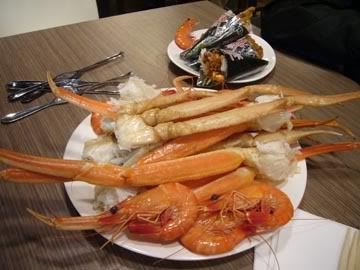 Yeah~ its open in the basement of jp. Expensive i must say but if you are someone who's in love with prawn and crab. GO FOR IT!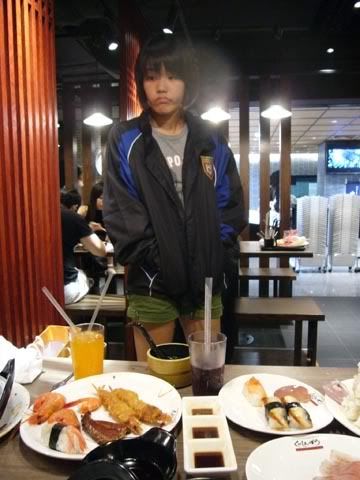 I can't have prawns and crabs so that's the face i will give!

Hehe.. but nehmind! i enjoyed the company with my friends and of course, queuing up to get the DONG DONG special food!



It was cheese on top of crayfish that day.

We waited for 30mins to get (mainly cause it was table for 7)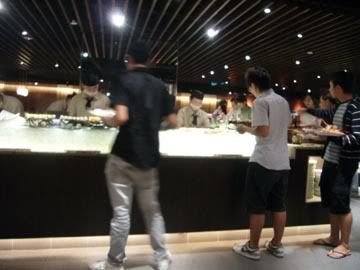 When we got in, ben and zuoting immediately went to wipe the food away from the buffet shelf.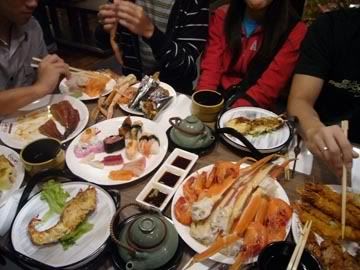 A table full of food... FEAST IN IT!



Ginmin was there~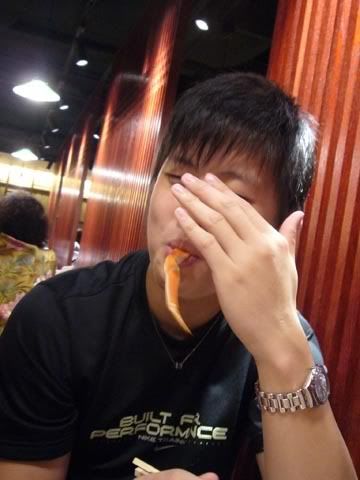 Jianming was there (he pon training) and he's trying to act shy. -.-



Ben's raping the kanikama.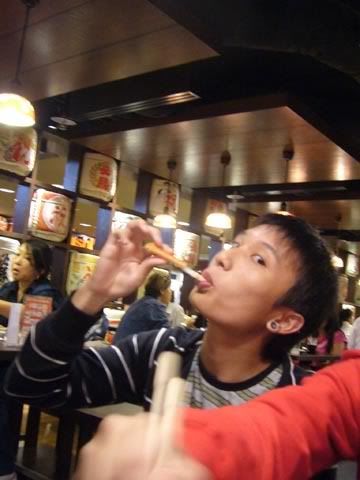 Zuoting and ben totally gaying.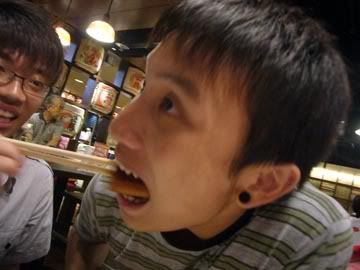 Yet another loving pic. LOL.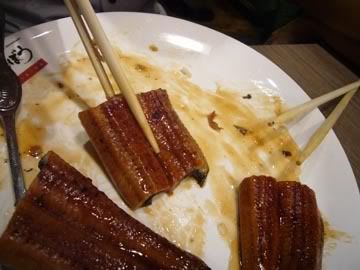 Love unagi! Don't understand why some people don't like.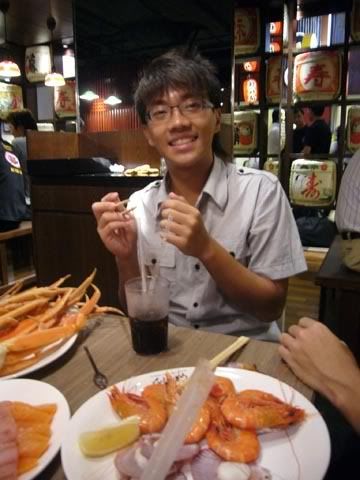 Zuoting is the youngest among us, can't help but bully. =p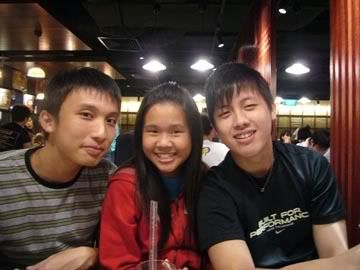 Yingxuan was there too!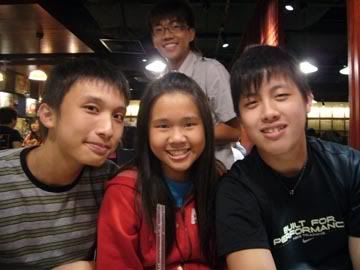 And an extra behind the photo~ zuoting is always claiming he should be home by 10pm. HOHO!



they took the seafood's body and left the clothes on the table.. haha.. totally rape a total of 3 plates is it?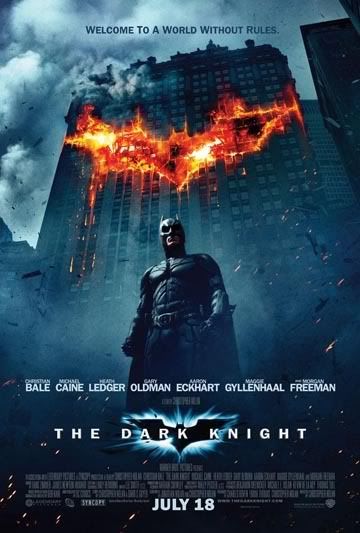 Caught Dark Knight after that. And i would say, it has really good story plot and worth the money. Many twisted parts and..... i love that blue Lamborghini in it lar! Chio!

Tho the guy Heath Ledger died for it, but to be honest, i don't like the fact that people say they should catch this movie because someone "so-call" died for it. I mean, watch it for the other reasons of its story plot and other actors in it?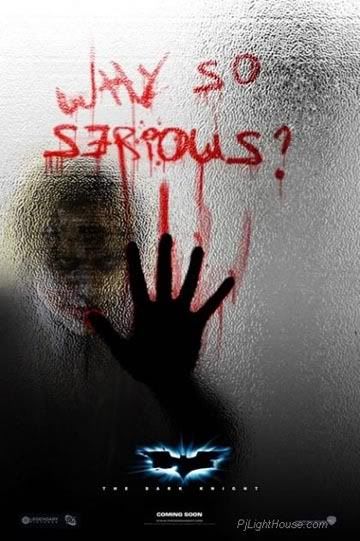 The joker was not totally spine chilling scary. But in some scenes, it definitely gave me the little creeps. =/



See this.... repeatedly stare at it and tell me scary anot?!