I haven't been bring out my camera cause i'm too lazy! Poor quality photos shall be uploaded =x

I have been hanging out with the volleyball clique recently and its like almost everyday. Thurs we skipped training and we went down to watch Guy's friendly at SP and i had a horrifying experience that day! I really really wanted to have faith with jacqueline. But..... i decided to continue sitting in Jamester's and yingxuan's car. LOL.

Random photos: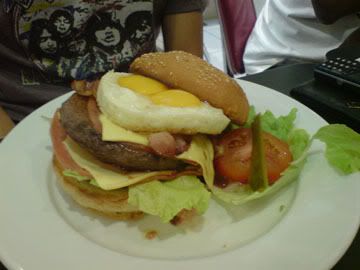 Billy Bomber's burger. EXTRA LARGE.

Friday we were very very busy the whole day. And poor yingxuan was driving around the whole day.

First we went to beauty world to play pool with Jian Ming, Vincent, Jac, Ben and yx. Then Jian Ming and Vincent went back to the east, while we met ginmin and went to my place to take mahjong table and tiles to yx place. After which, we went ALL THE WAY down to East Coast Road to have cheesecake and meet Jamester! I've got to admit it, i love the place! And the cheesecake isnt too bad =)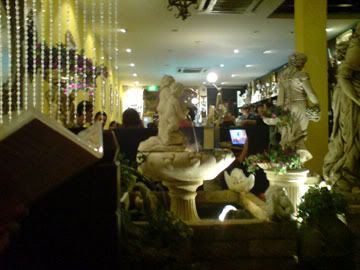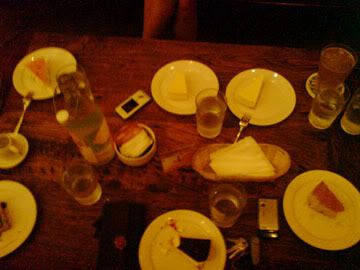 The dessert girl~



He's the special one. =)

Then we all proceeded down to Yx's place to meet jian ming and vincent again. We opened 2 tables and started playing mahjong! TOTAL of EIGHT. And it was splitted into CLUB and IVP table. LOL. Cause its the beginners vs the pro OR the small bet vs the big bet. LOL. We played till 8am and the rest went to sentosa while i went home and had a bath before heading out again with my family! -.- SHAG.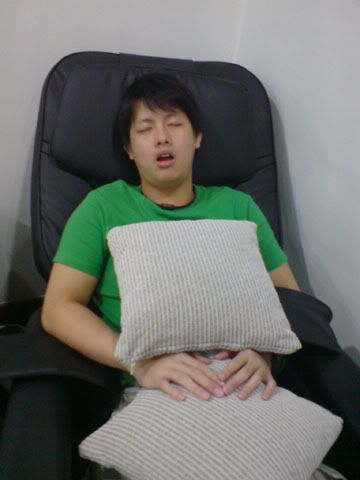 Jian Ming sleeping in the comfy massage chair. LOL. A fly can fly in anytime.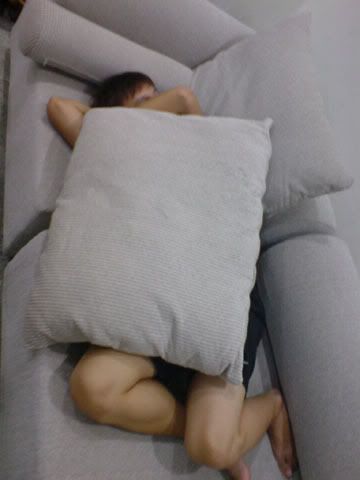 Guess who's this?!

But i really love hanging out with the gang. Non-stop laming. And with Jamester around, things are just perfect! =D Its great to see both parties in my life coming together =)