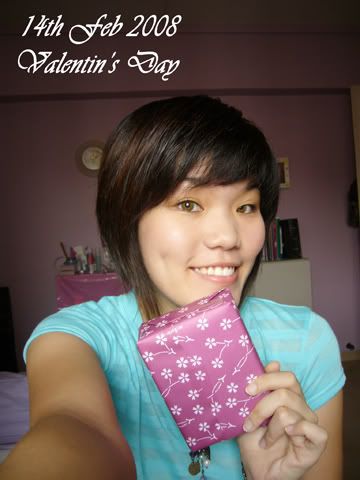 My alarm clock screwed up on valentines day and i woke up an hour later. It was a good thing that my dad came knocking on my door, if not i think jamester sure wait until neck long le. Hoho.. so i got geared up with a simple outfit and carried the presents to his house!

- oh yeah, the presents are the photos that you see at the end of the video -
a cardboard, a wallet, a keychain and the video that i made

Its like the first time that im going out on Valentines Day on an OFFICIAL DATE. HOHO. Cause poly always have their exams either in the mid of Valentines or after Valentines. Clash like shit. -.-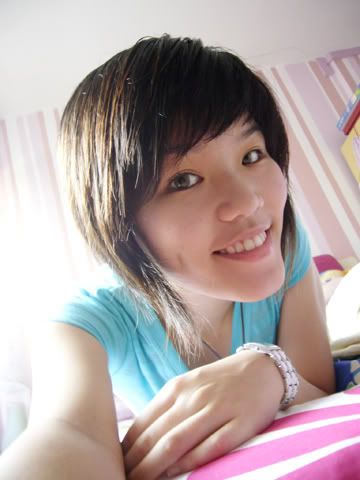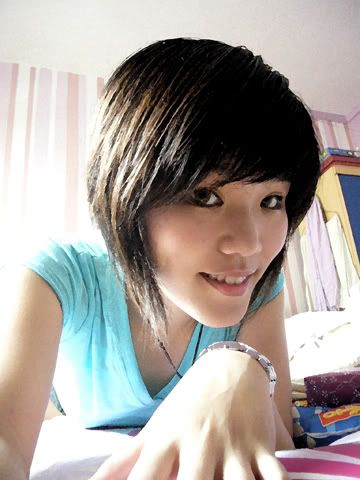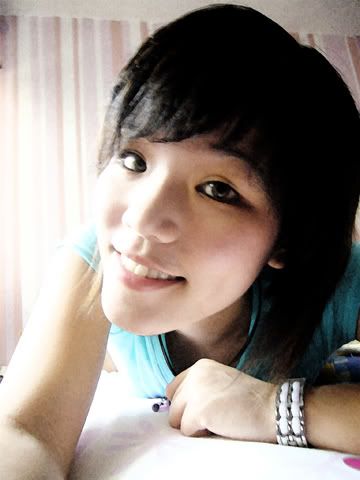 In a small street of Chinatown, he made a reservation for two in a korean restaruant.
The food was great, the service was excellent and the boss - PRETTY LADY!
Menu was simple and explained detailed in english. And the people working there were koreans speaking english!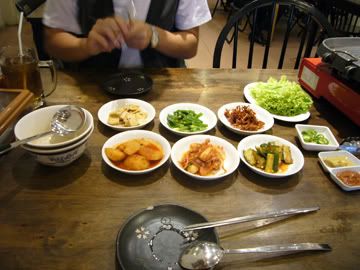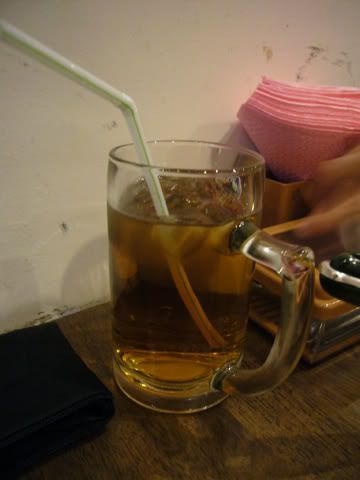 Very nice plum juice!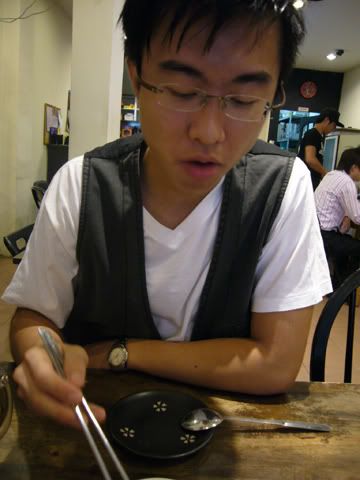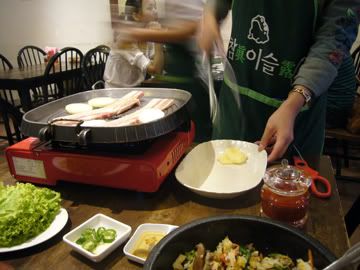 Despite being very busy, they still serve us with smiles and they cooked the bbq hotplate for u. =)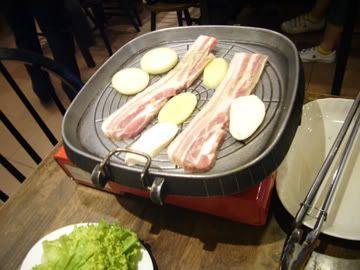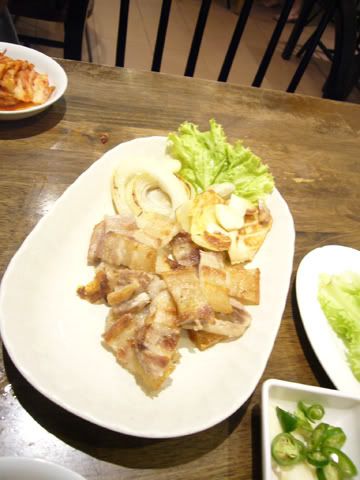 Served out and cut nicely.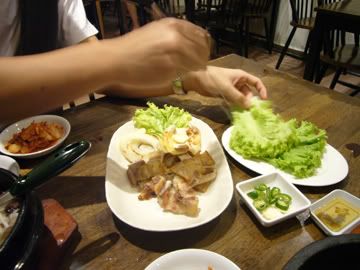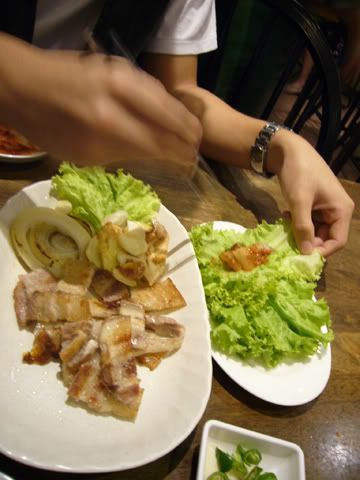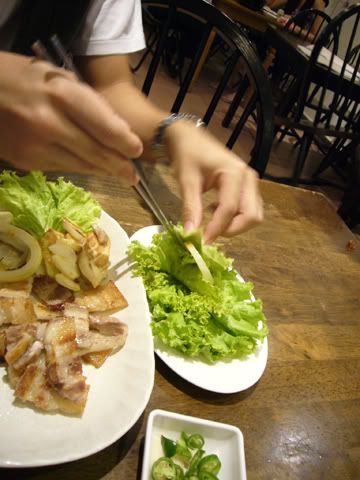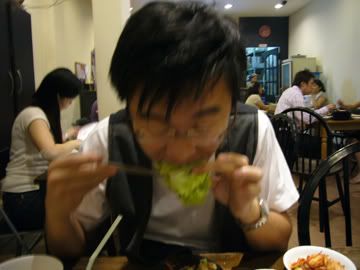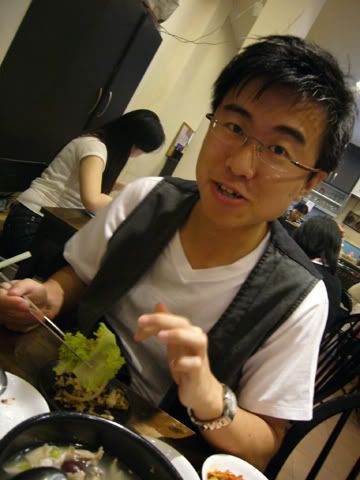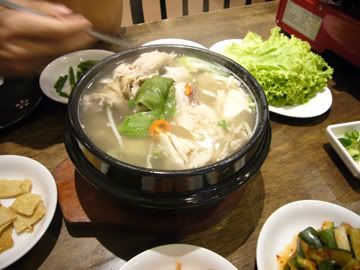 Ginseng Chicken Soup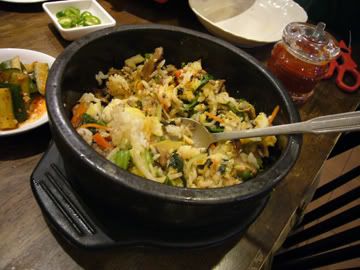 Hot pot rice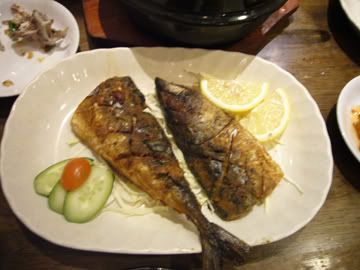 Saba Shio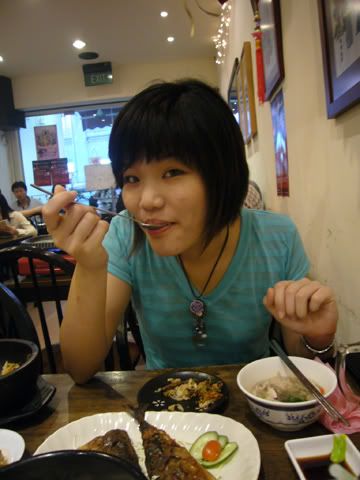 All set to eat EVERYTHING slowly. we had our mouth munching for 1.5hr. LOL. Amazingly, we finished almost everything!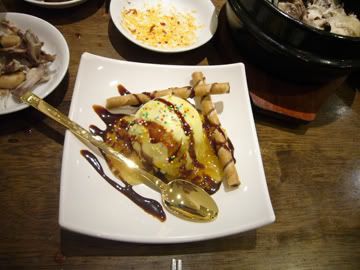 Dessert time!



The happy girl with the happy meal!

Going there from his place only took about 30mins. super fast! And i think eating the rice itself for a meal is worth it.


HAHAHA! after blogging with so many photos. i realise i forgot to take a photo of the present he gave me!! opps! He's the sweetest boyfr ive got. He made the present himself. im proud of him!
He did something that also amused me........ he sprayed alot of his Double Black perfume! OMGs! i love it like ALOT ALOT ALOT. cos it definitely reminds me of him.

Loves ("v")