HAPPY LUNAR NEW YEAR!!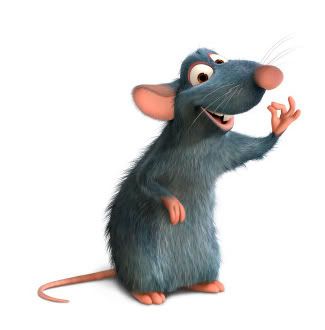 Eat healthily this year~~~~!

I hope everyone invited the rat gracefully just now.
yeah~ its 3am now and i better chop chop, curry pork, faster rant finish my day.

First time working on the eve of lunar new year. Did out spring cleaning with more than 10 staffs in the morning. And opened our doors at 11.30am with lots of people queuing up outside. Nice experience cause the outlet later on practically turned into a "market place" when there were too many take aways, especially our Yu Sheng.

Not missing out the fun, i also bought a Yu Sheng to take away. =)

Outlet closed at 3pm and we had our mini party. Drank softdrinks, feasted our teeth in ice creams and off i went to my grands place for reunion.

STEAMBOAT TIME!!

Once again, i turned into a sushi tei waitress and started serving the Yu Sheng. -.- Ewww.. i think i could have done a better job with the 8 ingredients planted on the "veges".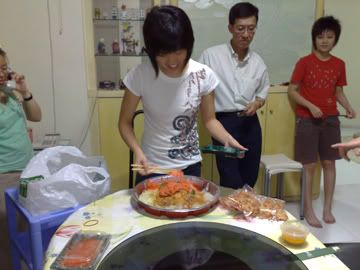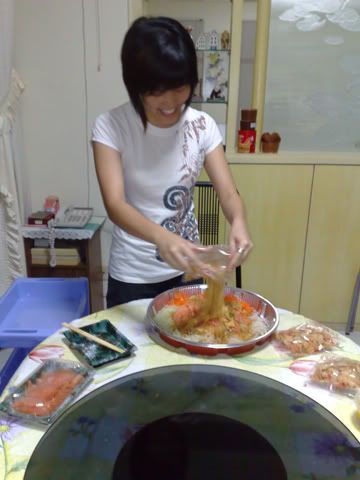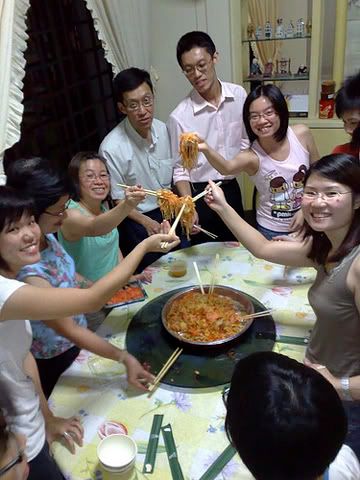 Its the first year we "lao" together in one table!! fun fun fun!!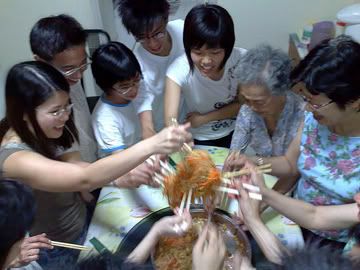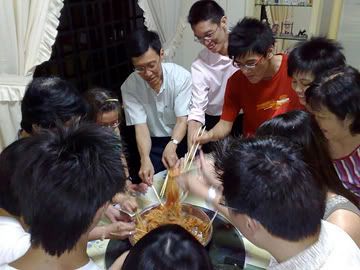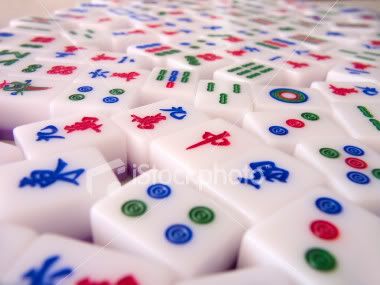 Back homeeeee..........

Lost quite alot till the last round when i turned my wealth around!




earn till "gao gao".. =p


So randomly, i miss my hon very badly now. =(
*plays around her fingers*