Another day out with DAWN on sunday @ Bugis!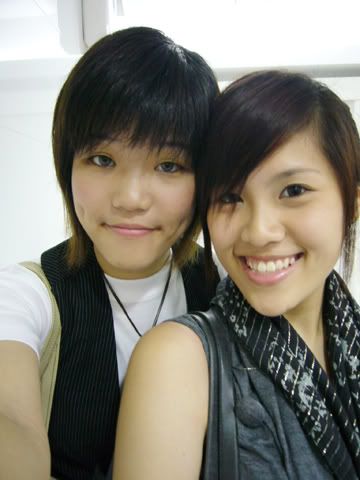 She had terrible blisters. while my lousy (first time worn) heels gave me a huge problem! The sole was so flat that the back heels slightly protruder above. And the next 2 days i had blue-black at the back of my foot heels. -.- The skin so thick still can have blue-black lehs! dawn and bestie got to forgive me for my whinings. wth.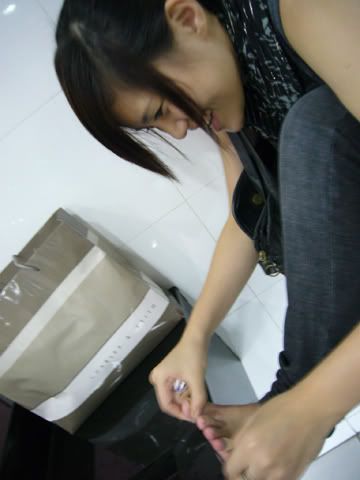 The unglam lady pasting plasters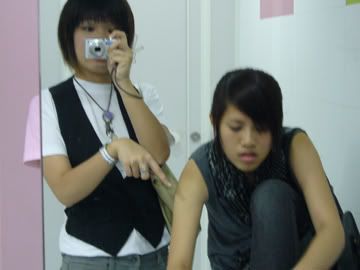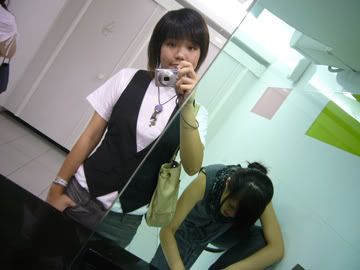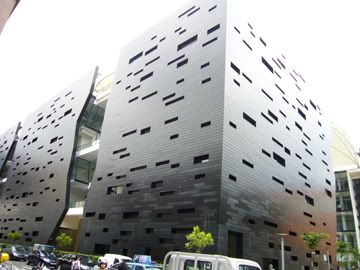 despite the horrible foot pain, we walked down to Lasalle cause i wanted to see the school. i like the holes!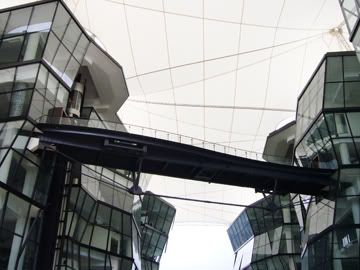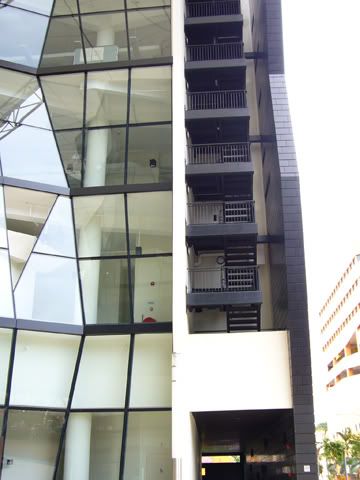 Black Stairs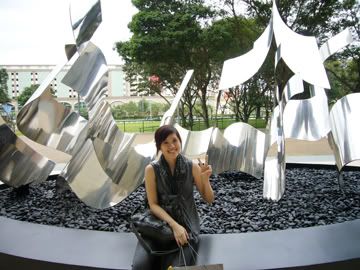 Trying to act tourist. -.-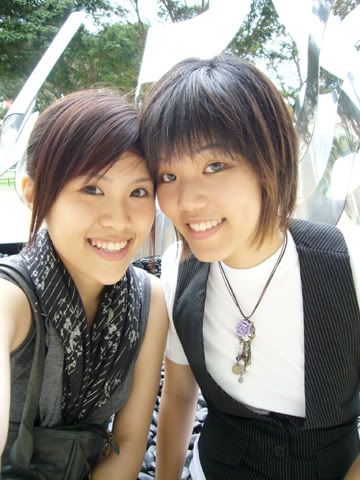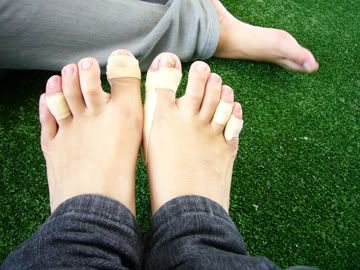 Her blisters.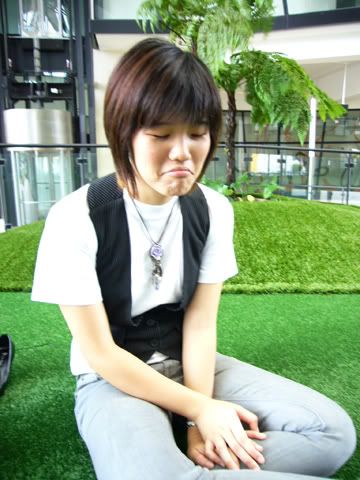 My unhappiness.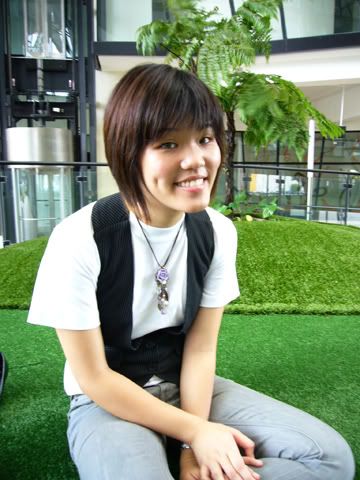 SHE FORCED ME TO SMILE!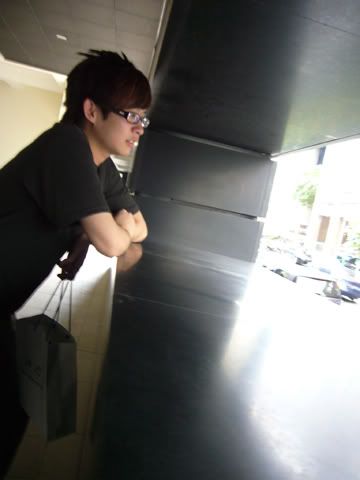 Bestie came along after that.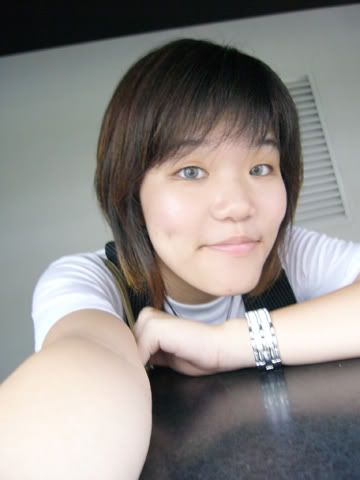 Inside the "holes"!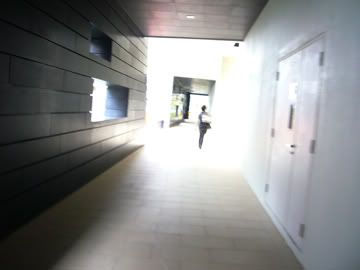 We walked down to the Rocher Tou Hua Stall and had a bite. Then down to Haji Lane but most of the freaking stalls were close! O.O and there were quite a few people bbq-ing.

walk back to Bugis Junction and i quickly bought a flats from Mphosis. Hohoho, i signed under my mum's credit card. =p it was quite cheap larrrrr... =D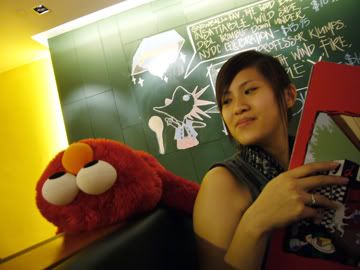 Dinner at NYDC with Elmo.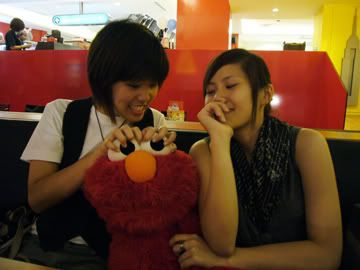 It was smelly and the eyes were big!

Went down to Dempsey to meet Jinhui, Ginli and YongSiang to talk, drink and watch ManU.vs.Liverpool.

At ben and jerry, AGAIN I SAW PEOPLE BBQ-ing. SERIOUSLY, was it world bbq day or something?