09 NOVEMBER 2007
Unforgetable day cause i did alot of special things.

Was suppose to meet dawnie 12pm at boonlay, but i was only awake at 12 because of the text she had sent me.
im sorry darlin, i really missed my bed. LOL.
Anyway, i rushed outta house and got there at 1pm with the help of Comfort. (as usual)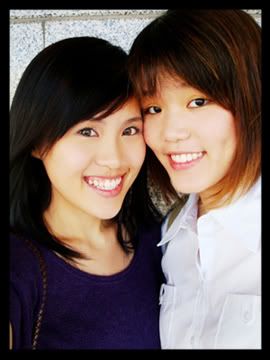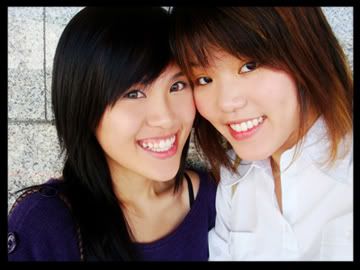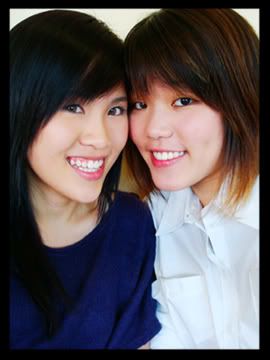 We headed down to VIVO for shopping. Walked into every shop at level one and we both had things in mind that we wanted to buy. She got her scarf while i got my sandals. But an extra purchase came along with it - i'd admit its fugging expensive.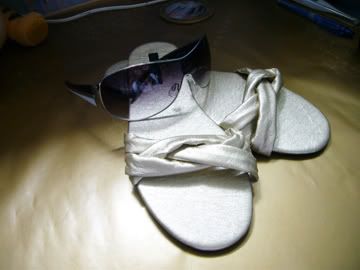 MPHOSIS sandals and RIVER ISLAND's shades
Anyway, the sandals is golden colour. not silver.
The shades is close to 50 bucks but i fell in love with it at first sight.
Dawn bought another design....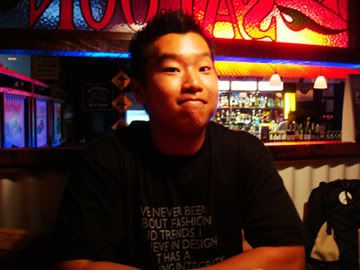 JieSheng came along.....



So did Sichyi......

And we head to HOGS BREATHE SALOON.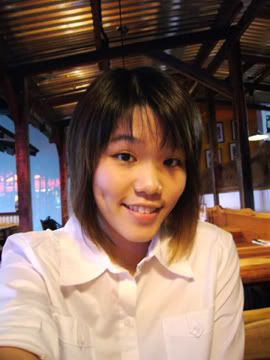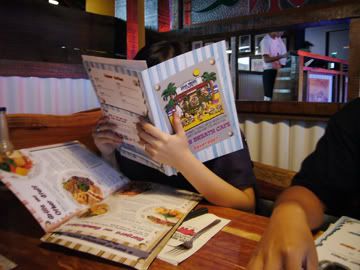 THREE BLIND MICE
sichyi's one is dawn's brought along shades.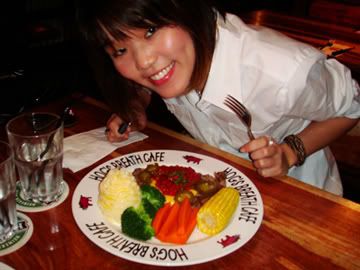 Lets dig in.
BY THE WAY, dawn: ive asked rainiee, she says theres MEDIUM WELL DONE. O.O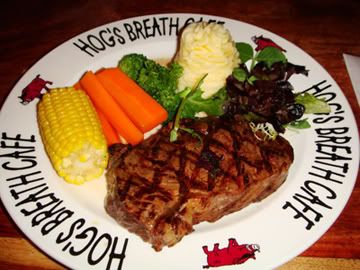 I, dawn and chyi had beef. while Jiesheng had Fish&chips.

Sad to say, those that had the beef got food poisoning.
we 3 woke up the next morning bombing the toilets in our house.
i had to struggle my way to work too....... the pain was unbearable for me to even take up my hp and whine to my boyfriend. =( good thing it only lasted for a day.
BY THE WAY, Rainiee: im not blaming you.. instead, in future i guess i will only visit hv's outlet. =)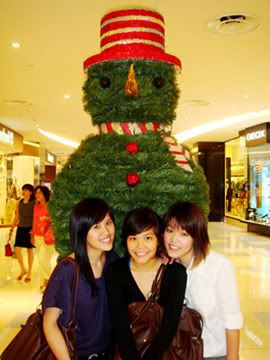 we had this last photo taken.....
guess christmas is nearing once again.

-whats in that wrapping paper?!-

------------------------------------------------------------------------------------

Boyfriend came down to vivo to pick me up for the visit to Dempsey Hill's BEN & JERRY.
Its my first time there to dine and boyfriend promised to bring me there for dinner someday.
Im sooooo looking forward to it!
Love him loads for fulfilling my mini wishes!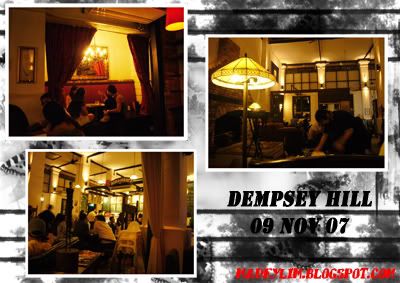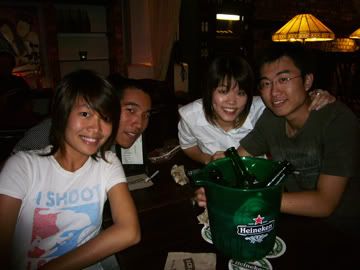 Impressed by the interior and good time knowing: IVAN and his gf, SAN SAN. =)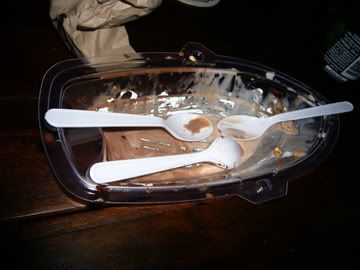 The finished banana split~!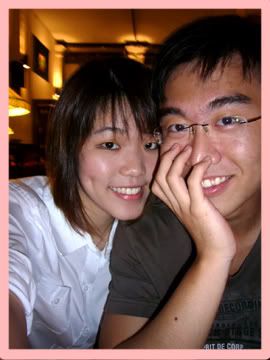 [J&M]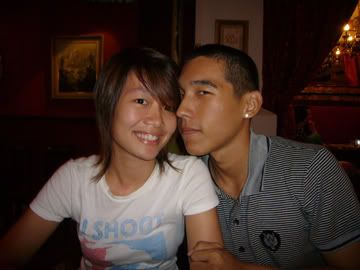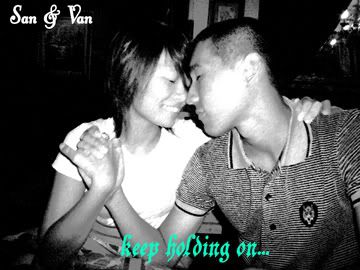 not too sure if she's viewing my blog but hope she likes this photo that ive edited. no worries, i still have the original =) by the way, ive got the photos ready to be sent, be it KBOX or DEMPSEY day.