19th October - Celebrating Yingxuan .aka. Sweetie Pie's 19th Birthday.
Suprise Suprise!! organised by Song(her bf) and me =)
Venue: Holland Village Sushi Tei (her favourite Jap food restaruant)
Starring: Nigel, Ginmin, Benedick, Jocelyn, Si Chyi, Song and Me.

Morning was lecture as usual. Made a point to apologise to yx for not being able to spend the day with her cause i lied that i was going out with dumb dumb for a usual dating session. LOL.
She manage to buy all our FAKE stories. And spent her day with her boy.

Spent a few hours in the IT service room to have rainiee's laptop formated. had those silly laughters that scared the technician. LOL. Met up with dumb dumb and he helped me carry some stuff home before doing some "sai-gang" (shitwork) for me.
Mission was to faster tear away all the pricetags and "MDS" sticker for yingxuan's present.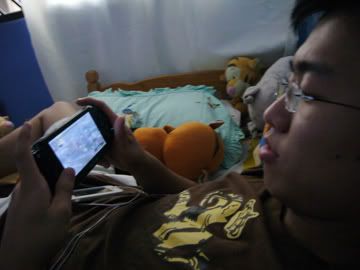 He was playing his PSP right after we finished our job. I gave up trying to learn how to play his games. -.-Zzz



Got dressed and ready to be out!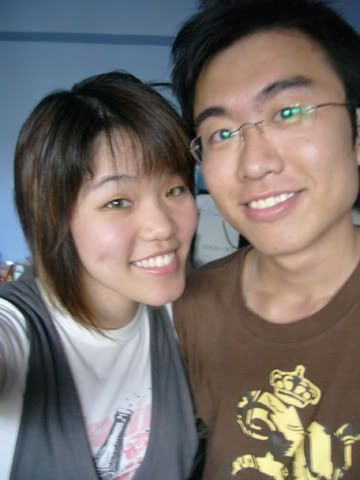 Proceeded to Holland Village to meet the volleyballers.
Had the whole lot of lies planned out with song and the crews in sushi tei. LOL.
Sweetie Pie: sushi tei is my territory, i can lie my way through!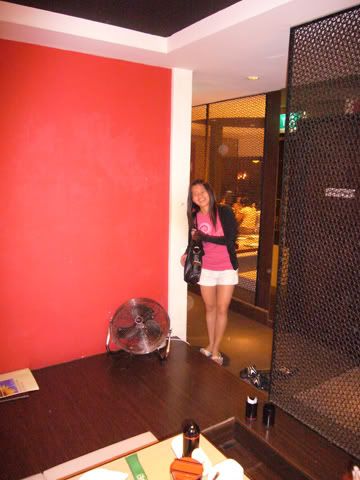 The suprise girl!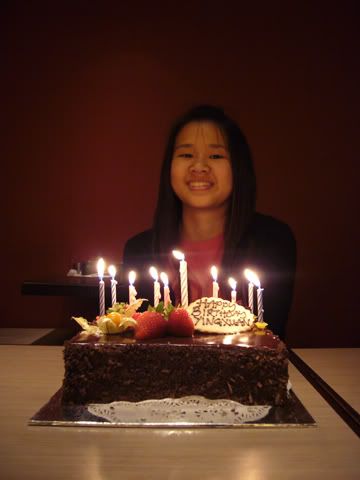 We had the cake lighted when she came up and sang her a loud birthday song!



Her sweet boy.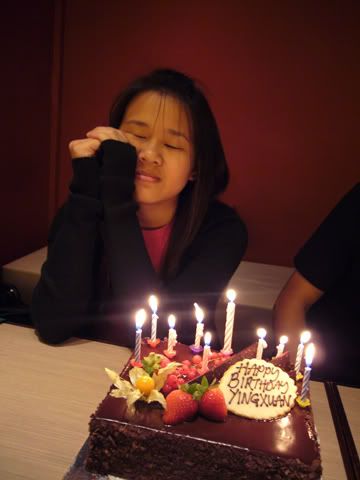 She is SUPPOSE to be making a wish.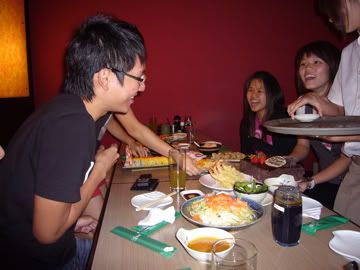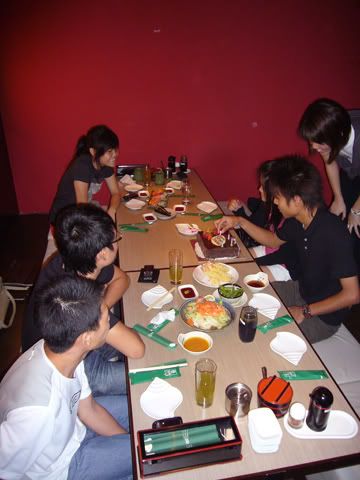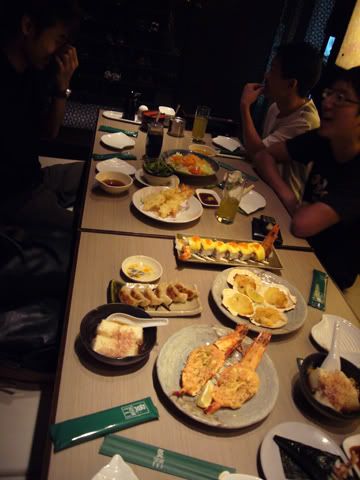 FOOD FOOD FOOD!!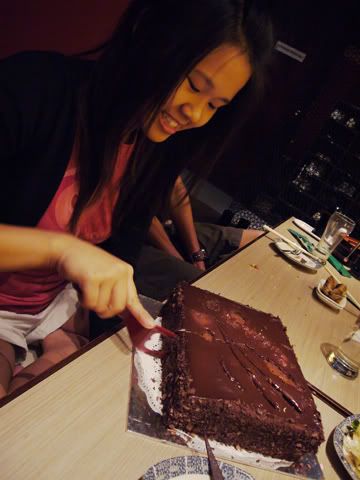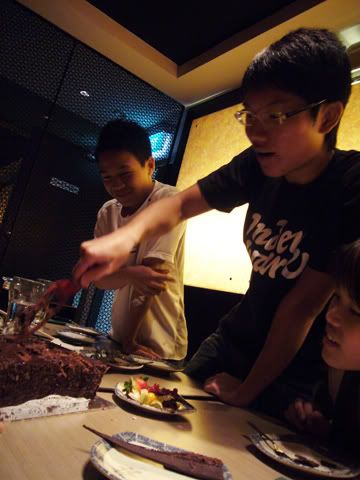 Ginmin seriously has no skills in cutting cake. Zzz.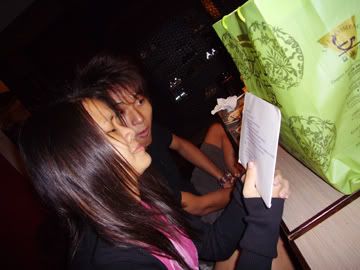 The birthday card to her. Opps! i forgot to take a photo of her name i drew.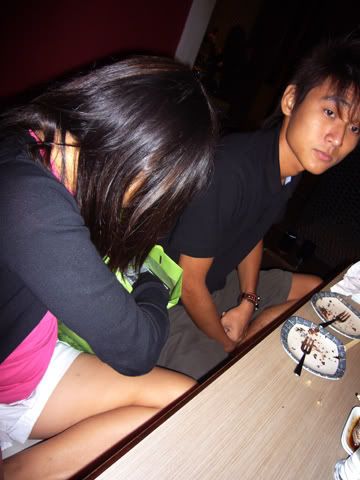 Digging into the bag for her present from us.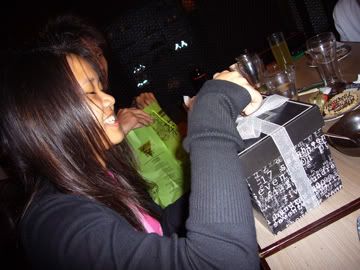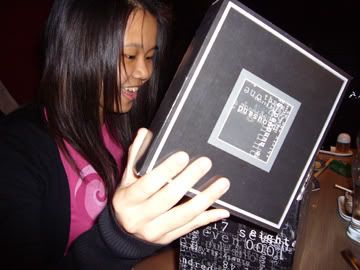 I love this photo.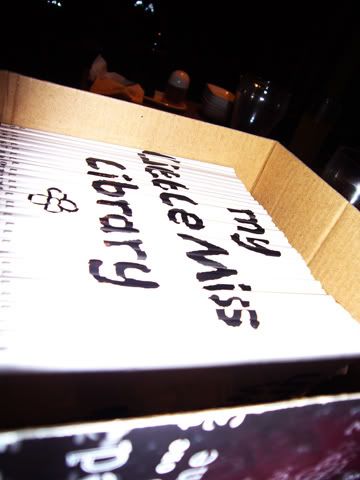 Her bedtime storybooks.



It was madness that i went to one by one find it. 33 books in collection, but i only manage to find 31. with help from shugeok and Dumb dumb.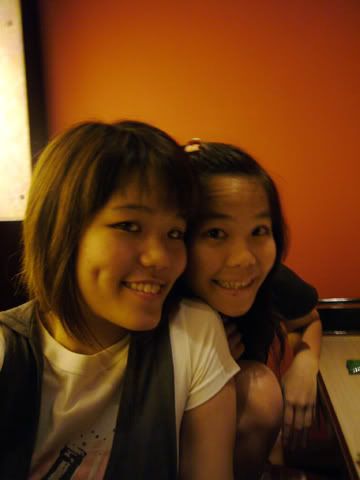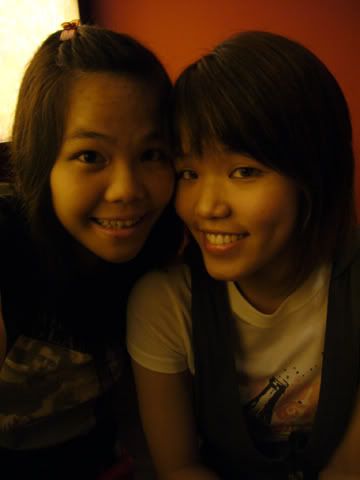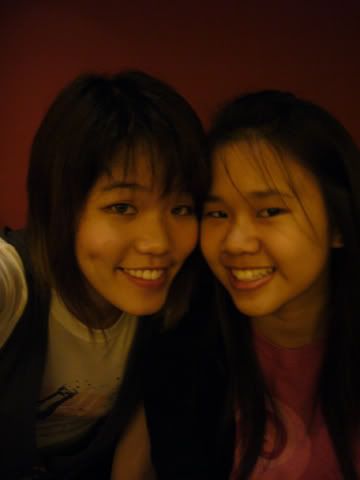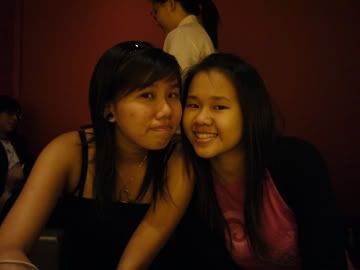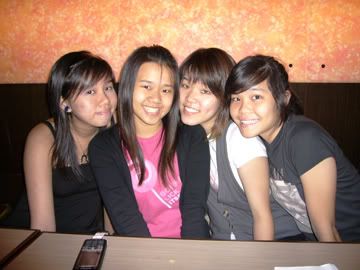 The ladies.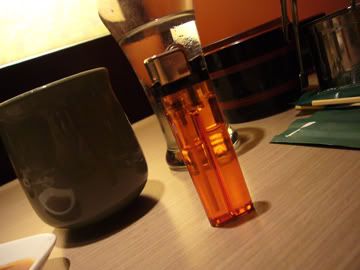 The lighter we used to play around that night.