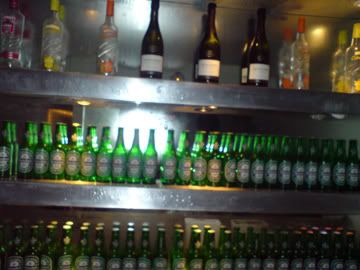 First time Setting foot into Eski Bar in Holland Village last week.
Freezing in that cold room... and the place was quite small.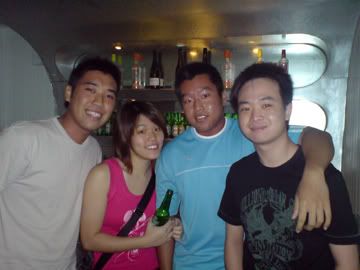 Met Jonathan, Jie Sheng and Kahkian after my work. (ignore my hair and clothes. Slack type)
Had Chocolate Martini. Yums!

Its been a long time since the 4 of us hung out. it was always either me or jonathan being busy. =C Poly life isnt that of a freedom anyway.

For the first time today, i missed 3 bus stops when heading home from work at 12mn. Sob. I had to walk back cause i was being a sleepyhead.