8th October 2007 - Gayatri Restaruant.
Sorry for the long outdated post. Been very busy AND lazy recently.
So this day, we had our 9 course meal in Little India. And the Restaruant was introduced by Bala.

Almost heck bala when we discovered we had been walking in circles. But the food was indeed nice. And it was an eye-opening experience. The place was definitely not our territory and the surrounding didnt look like singapore!! If you ever get lost there, i guess you cant find your friends soon cause they look similar in every corner.



A click of a button and the waiter is by your table ready to serve you.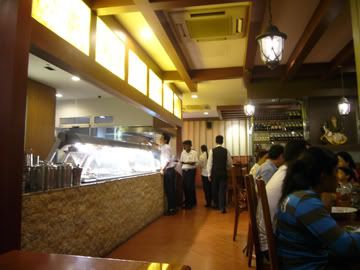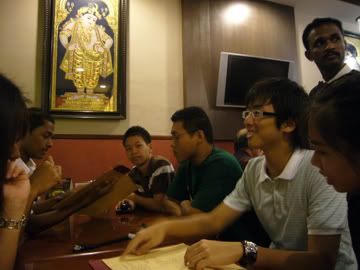 We told Bala to order any food that he thought it was good and he just did ALL the talkings. And as the more he spoke to the waiter, the bigger my mouth got. Not because the food he had ordered but because of the foreign lango he spoke. =/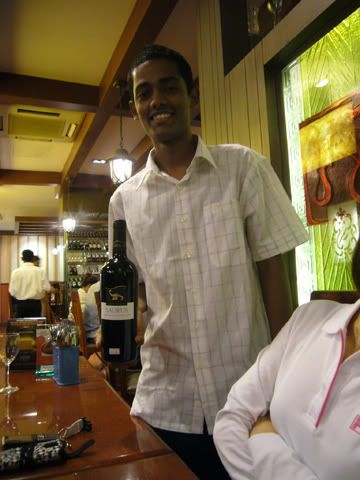 Bala treataed us a bottle of red wine.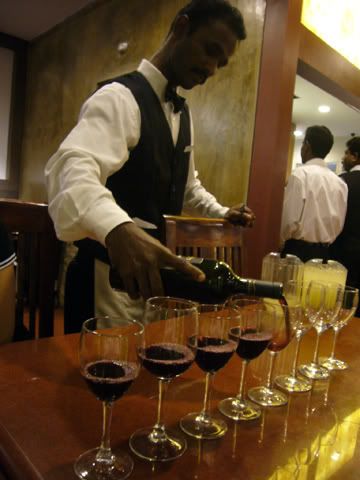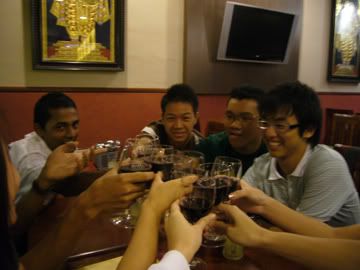 Cheerios to the vball gang!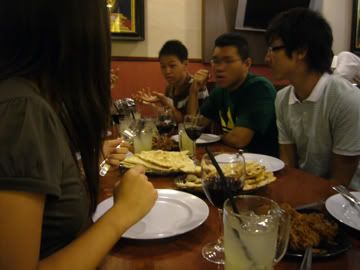 DIG IN and i LOVE the butter chicken plus nun. *smacks lips*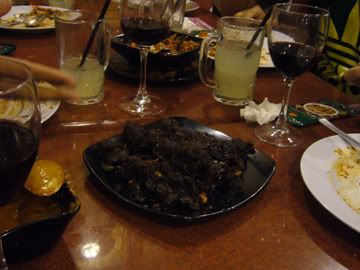 Mutton on the black plate........... even if its burnt, you cant tell. lol.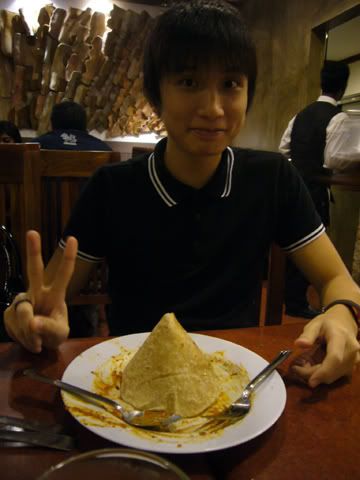 Benedick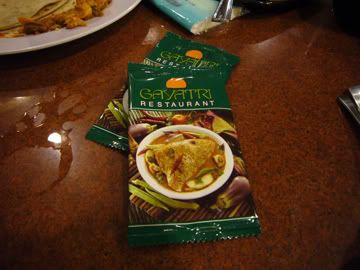 Dont you feel like this is a packet of fish head curry powder?! Hell no, its wet towel.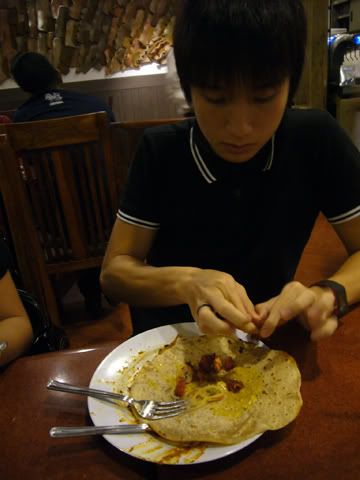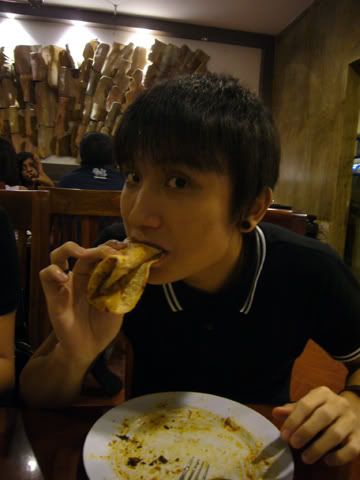 The popia style!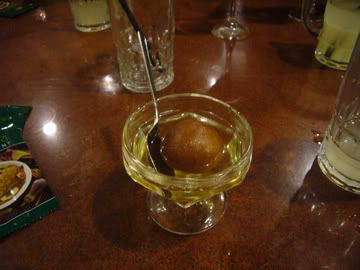 This is a diabetic desert. Bala loved it. But the rest of us either had the syrup poured off, if not its not finished. its like... SUGAR SYRUP in the bowl.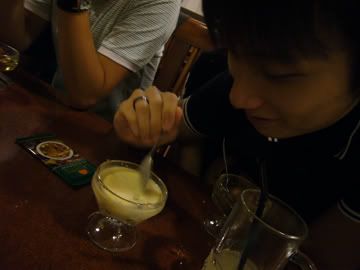 Another desert. Quite interesting.


Headed to Mustafa. And all the silly things happen as we walk around the SUPERMALL.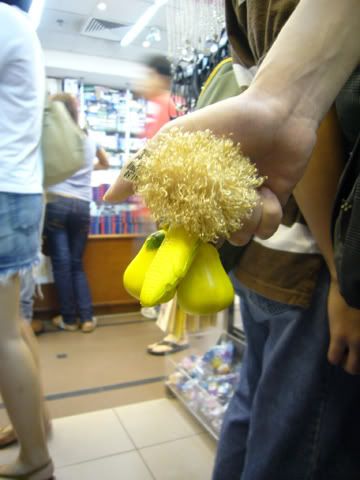 think dirty.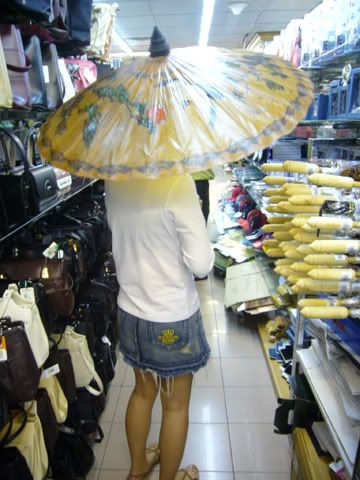 Where the heck can you find such an umbrella anywhere, anymore?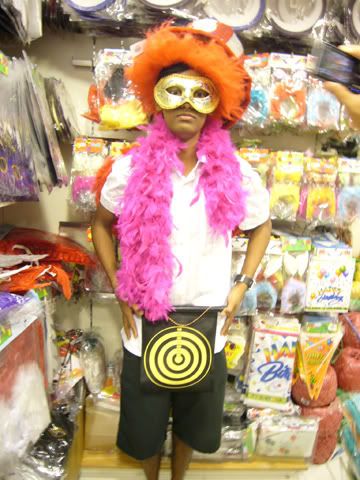 Mafia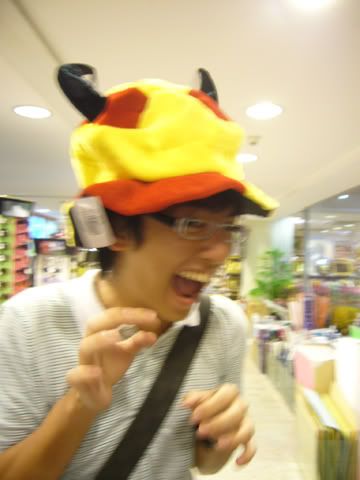 The clown?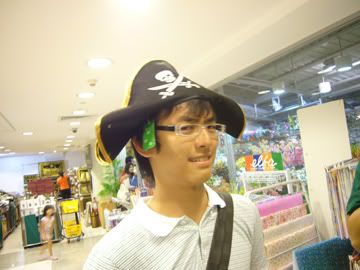 Pirate?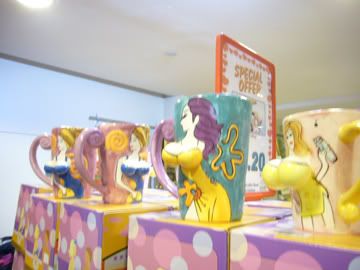 BIG BOOBS.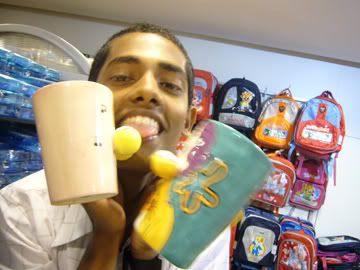 That gets bala horny. LOL.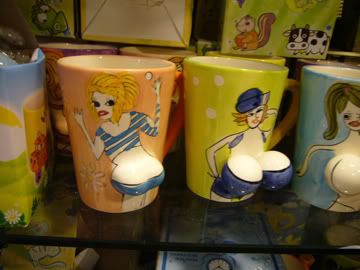 Big butts may interest him too.... =D

And after all the nonsense, i only got home at 130am. Zzz.