OH!!! finally i met my BESTIE!! oh mannnnn.. its been a month i think~! how can he be so cruel. =[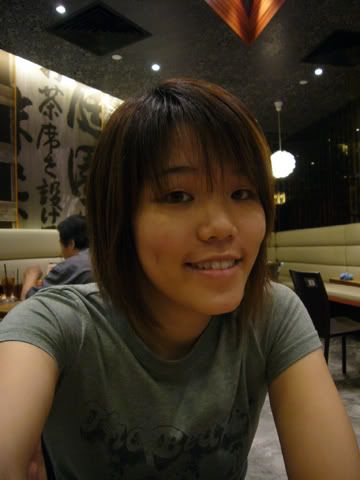 but we had our long chats and he had a good time smacking my head while i found my chances to prove his stupidity. LOL.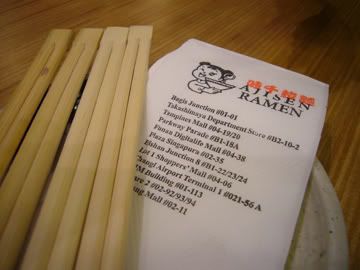 It was just a simple outing at IMM and we had AJISEN for dinner. Ramen and not so nice side dish.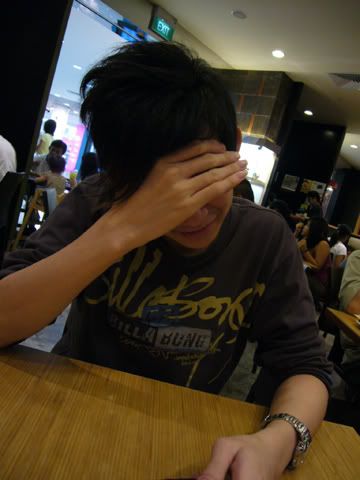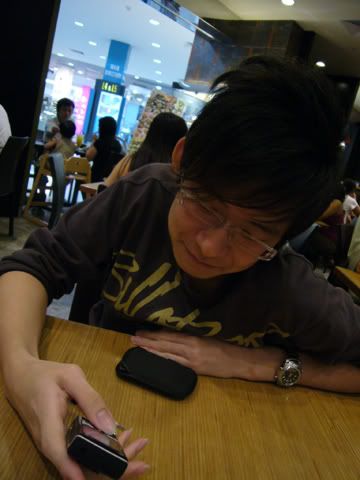 Diaso-ed and giant-ed.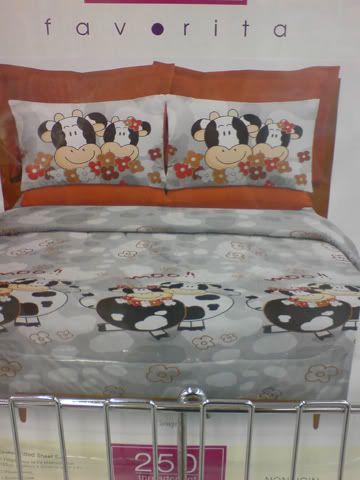 This is a very nice bedsheet! I have too many bedsheets, so i cant get it for myself so i wanted to buy for my parent's room but figured that my dad would kill me first. LOL.
Alighted at my bus stop and Royce rang me up. Decided to meet up cause he was near my place. Went to the prate shop opposite my place and we had a drink. Exchange words and i had a good time.
That day at Sheng Sion i saw this poor chick trapped at the top of the net. It was struggling then after a min or two, it stopped. Sob, i guess it died. It was hung upside down lor. Sighs.
Then i met an old friend, Stanley. Lol. mom and sister actually still remembers him. O.o

PS. i finally finished ghost whisperer season 1... heading on to season 2. lol!