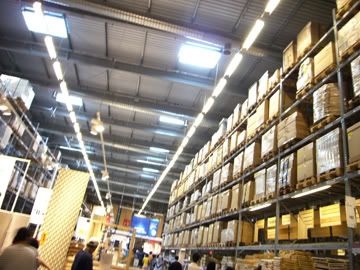 Big playground at Tampiness Ikea.
Mind-blowing furnitures stacked from floor to ceiling.

One item being striked off my wishlist le! =]

First IEF tutorial wasnt that bad. The teacher wasnt that scary and once again, it boasted my determination to work hard in this subject and score a grade higher than "her average - C" haha..

had a very lethagic day. and all my laughters came from rainiee and dumb dumb plus that little gossip session over the phone with HaoPengYou.


It was a spark that had to be fanned into flames.
And eventually, it became my everyday dosage of drugs.