Its 3am in the morning and im feeling like an EMO kid. Sighers!

Ive got work at 10am and im very relunctant to sleep now.
Maybe because i only had a game of dota, instead of 2 or 3?
Or... maybe because they failed to teach me how to use the new hero, Phatom Assassin?
Hmmm.. or...... maybe, maybe because i had 7 kills (my personal record) just now and i top the 3 of them in rank?!
Wahahaha..
MAY-BE~!

My life seems to be having a lack of stories to tell anymore. Highly due to secret thoughts going on in my chaotic brain.

Nonetheless, i still have someMORE photos to share.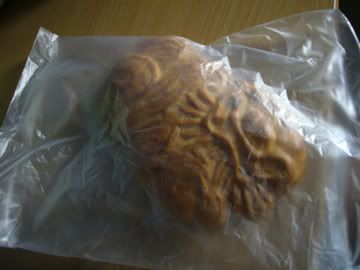 I love to eat this during mooncake festival. And its probably one of the likely reasons why i will lose my voice too. =/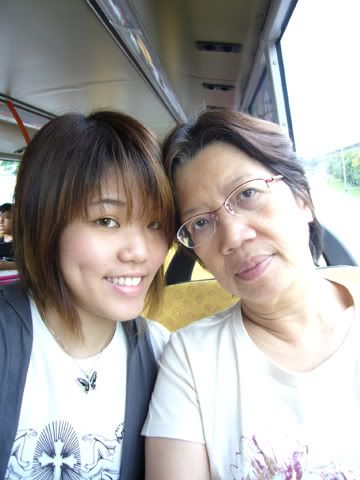 Mum brought me out last weekend to have a good dinner/buffet.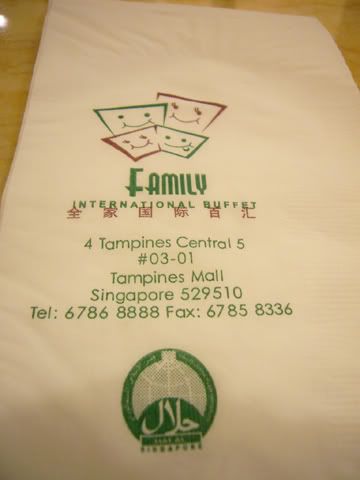 We went to Taka's supposedly, PARIS INTERNATIONAL BUFFET. But it changed to FAMILY INTERNATIONAL BUFFET already. Hmmm.. to be honest, it sounds Cheap. But of course, the price is still the same.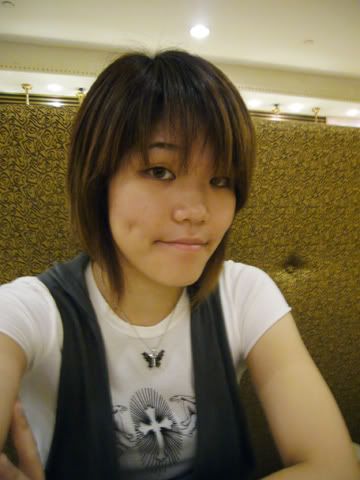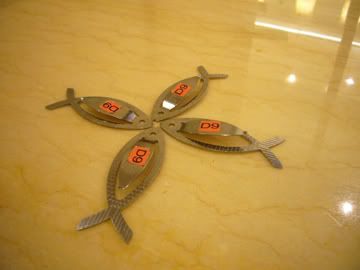 Clips for lots of shisyamo. And i guess its the only time where you can order loads of pregnant SMALL fish and feel that its not expensive at all.
by the way, Sushi tei sells 2 shisyamo for about $6 or $8....? =O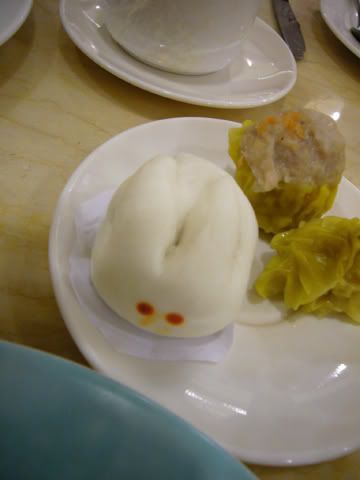 Lotus Bun. Raaaaaabit!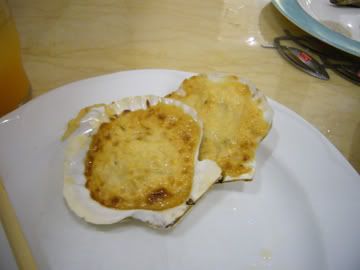 Hotate mayo.... something like misomayo, but this is not that fantastic as sushi tei's one. =p

Mom bought me 2 Fila long sleeve shirt and a shorts. And after much MORE buying, i became Fila's member. LOL. And now im awaiting my Sushi Tei's JCB supplementary card to arrive. Oh yea, its my first official credit card. hehehe.. I manage to convince mom that i had to be the sup holder to enjoy the vouchers issued! Oh gosh.... Jap food rocks.
And of course, feeling dominant at the age of 18.



Oh yeah. And that day, i hurriedly went to collect my present from leng and bestie at Moshi Moshi Jewellery.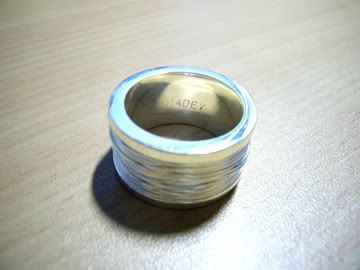 Oh god, i love it.



If you've been reading my posts, ive actually posted one similar ring before and its Xingjie's one. Its not so thick and its black wiring. Yea, its the same series of design, but this is thicker and plated silver. Of course, when time goes by, i probably get sick of the silver wires and plate it black gold and white gold =)