I had a bad morning.
I forgot all about my wallet and i went to work.
My ezlink was in my mp3 pouch, so i was able to get to work. But i was not able to take my Breaky. Without my wallet, i had no locker key, so i had to borrow from the cashier to withdraw my stuffs. Then When it was time (3pm) to knock off, my sup with the key went out to buy paint! -.-ZZZZzzz i had to wait till 3.30pm.

During that period of time, someone made me super piss too.. i think thats the end man. Over and Over again, i had enough. Game over.

Told my bro to bring my wallet out and i met up with him at tiong bahru. Mrt down to suntec to meet sistas and had my haircut. Hoho!! Ange Had her hair permed and dyed. dawn was just accompanying us. So good....... i love my sistas!



The back.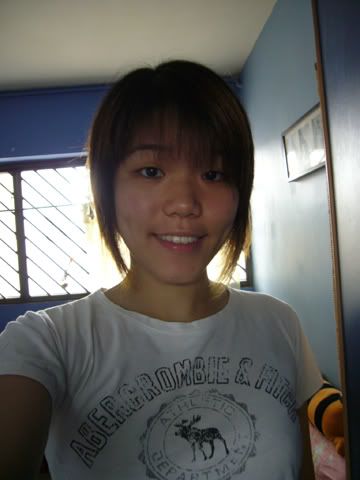 The front.


Had my brows plucked at Makeup Shop. It was quite pain, i teared~ i prayed so hard that the tear wont roll out. haha.. later pai seh.


Met up with Js and we walked down to bugis RedBar.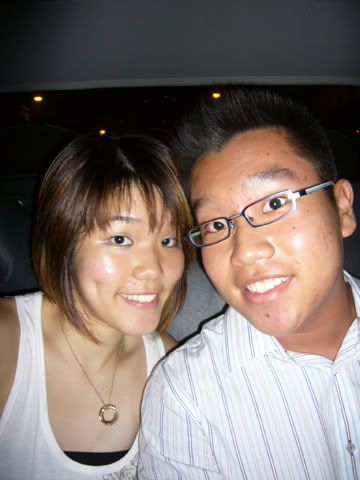 Okay.......... the innocent turned wild. And Js had his "virgin" night out. LOL.

Place wasnt that great. Zzz... Im lucky i had the ladies around.
We all brought our friends.. and friend's friend. And it amounted up to 30 people. =O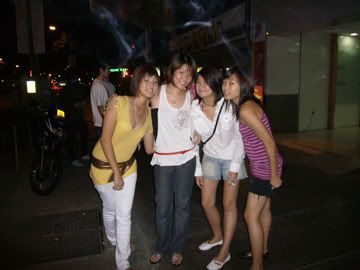 Had fun with the ladies - jean, jacqueline and venessa.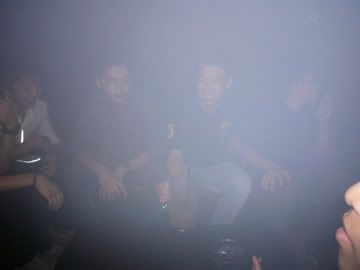 The smoke.
And of course, we met many friend's friend friend's..... Wahahaha..


My ears are still suffering from half-deaf syndromes. goodness me.......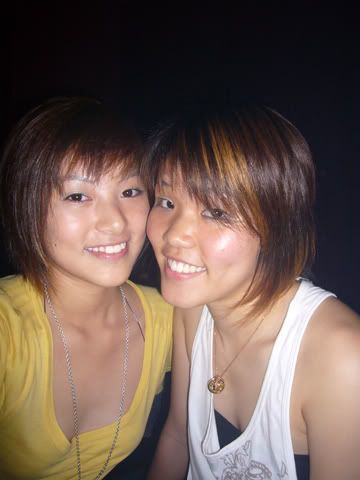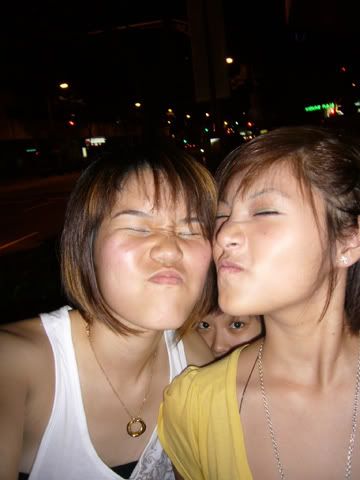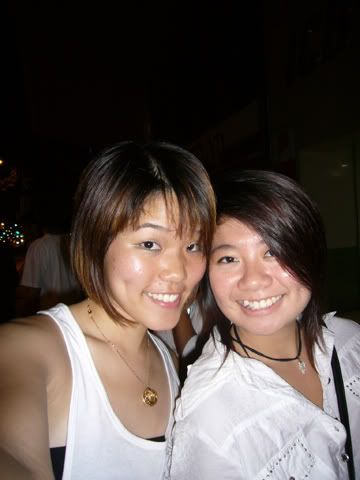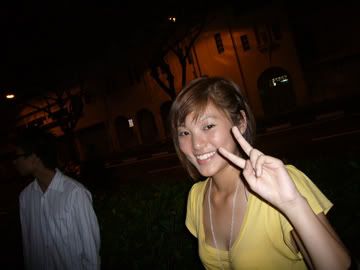 Ms act cute. =p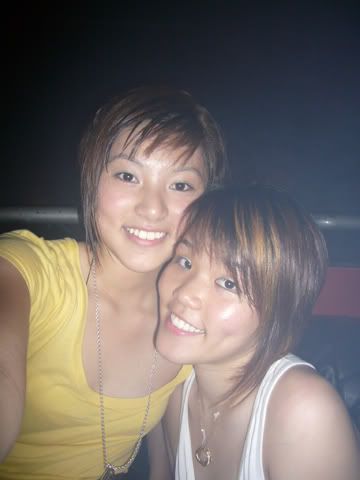 It was very very warm.. And we just kept sweating, yet we still kept dancing. Ven was the best lar! She had quite a number of guys hitting on her. =)



look forward to 1st sept night and 5th sept - Darlin's!