As usual, Everyday, something sway will happen to me.
And today, the lift reached the 12th floor and the door INSISTED in not opening. So i had to run my way down the stairs. Luckily it was not up the stairs. *snores*
Full shift isnt a nice working thing, esp when u are tired. Mass KOPI, TEHC and GREENTEA.

The whole day i was half deaf. The music kinda killed my ears last night.
Im hearing those "Eeeee" sounds. =/
Thats very scary lar~!
Is my ears damaged or something?

Anyway, met up with Alan cause i wanted my cravings to be satisfied!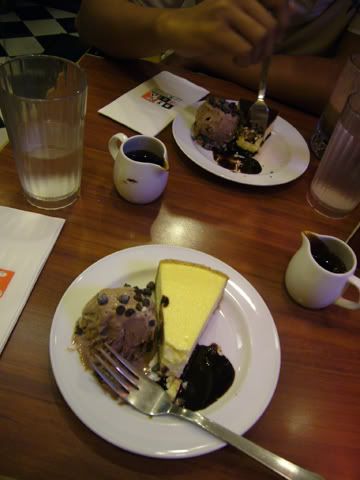 I love the cheesecakes and chocolate dessert.

Mom thought i went all the way to suntec's NYDC. -.- LOL. Holland.V has one outlet lar! Had a chat with my fren and it dumbest thing was that i hit my fingers with my own teeth! -.-Zzz
And my finger knuckle now has a red patch. Stupid me.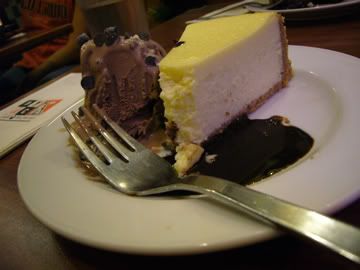 Digesting this piece of fats now.......