I love Rainiee!! She Accompanied me to town after school and i bought my love.
Then we went to work. Poor girl had to work till so late.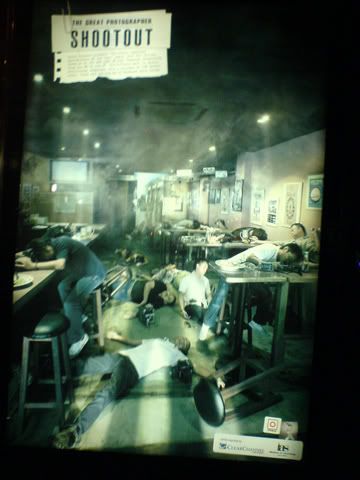 Caught this at one of the bus stop Advertisement and i noticed it was a scene in hogs! Its nice.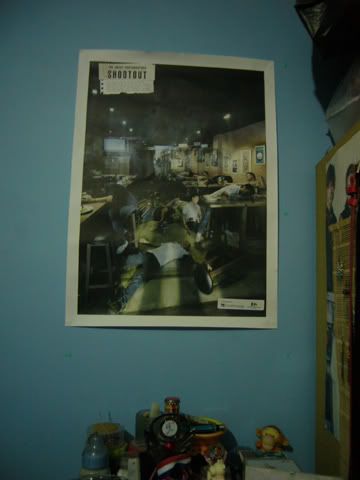 Yea~ clear channel went over to Rainiee's Restaurant for shooting. Rainiee gave me the poster.



Saturday evening was accompanied by Bestie, Mr.Wong.



Met him at Suntec to view my handphone renewal plans. But N76 was not in stock yet. Im gonna wait longer then. i really want a flip phone. Best is before my birthday, but it seems so hard~
We contd to walk around and i saw people carrying DONUT FACTORY plastic bags.
Wahahaha.. We went around finding it.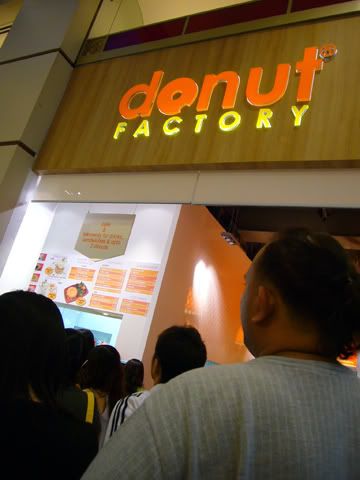 Bestie felt it was dumb to queue up for a dozen (the queue wasnt very long lor!)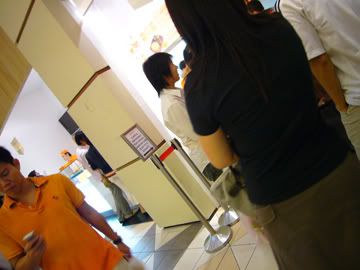 So we queued up for the cafe side.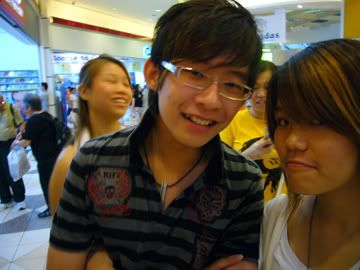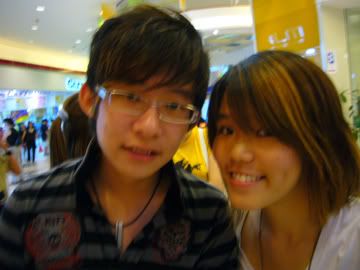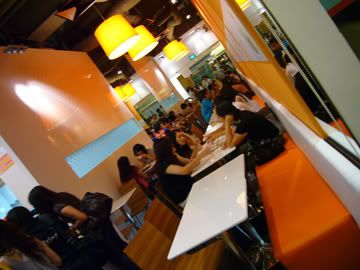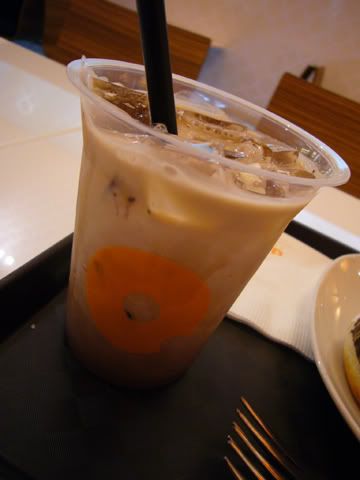 Ice Mocha Latte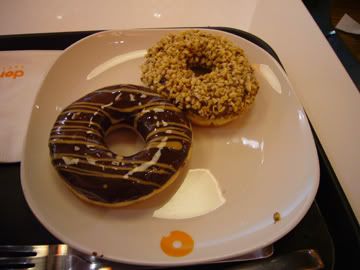 Accompanied with 2 Donuts.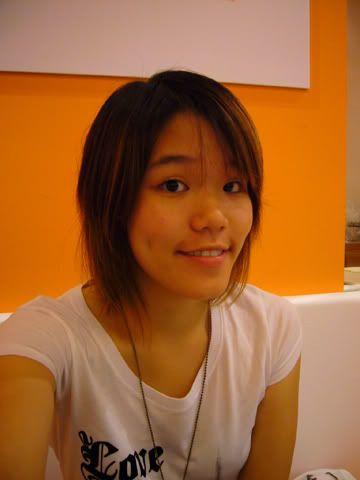 Makes Ms.Madey a happy girl!



Bestie's Donuts.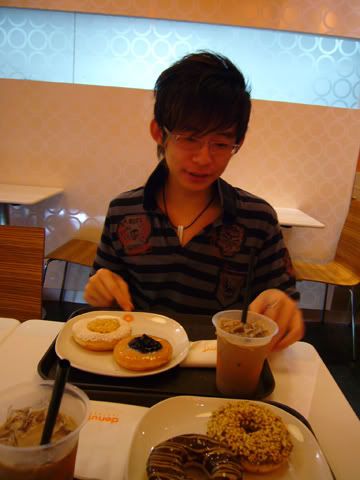 We just sat there for an hour plus. Saw people come and go, saw people carrying away few boxes of donuts. Gees, am i in love with donuts too?! Hohoho..

Decided to walk down to heeren. The whole day was non-stop yaking. Although i felt soooo Sleepy.



The village!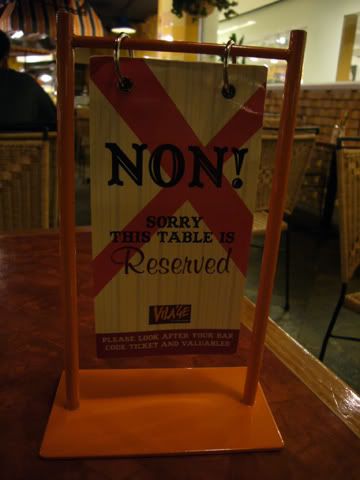 Table is taken by US!



Rosti with cheese pork sausage and egg. Mine.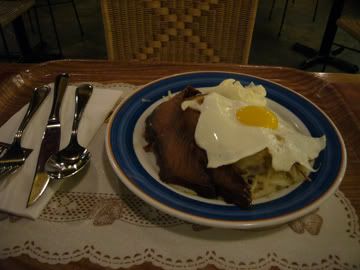 Rosti with baked salmon and egg. Bestie.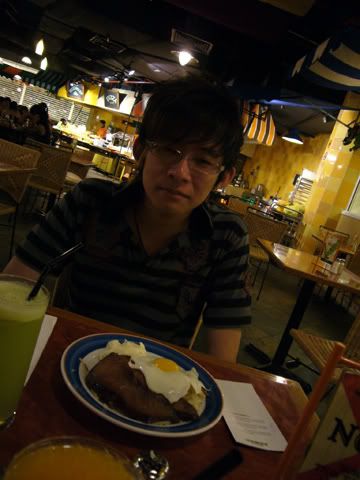 Bestie always wacks me on my head. one day im going to bite his head off! ROOF!

Bestie is no longer pian xing le. HEHEHE! thanksy arh!



The painful truth was that i had to leave.
思念是一种病。