IM SORRY.
I was supposed to blog last night, but my mum have been hogging on to my laptop the past few nights to play the 明星三缺一 game. LOL. On saturday, i introduced to her and she played till Wee Hours. -.-Then now, everynight she will come into my room and ask to play it.

Volleyball today. Wore new jersey. Had 2 matches, rest of the time dui gang.
Wasnt a very good day for me.
Felt left out.
OKAY, I DECLARE ITS AN EMO DAY FOR ME.
Both during volleyball and when on the phone with JKXJ.
Yah~ We chatted till 12am. But after hanging up, i EMO SIAO.
I feel Super sad now. Heart Aching. Feeling very bad.
Assurance is all i need?

Got Back All my test papers le. One lucky thing is i didnt fail my BLAW. I pass by 2 marks because i did well for my MCQ (one MCQ 4 marks) So i passed.
HRM got 32/50. Not as good as i thought, but i'll work harder.

I really got to thank JKXJ. It was him who called me every morning at 2am to wake up to study. Then accompany and push me like siao to study everyday. If not i think i wouldnt have pass my days.. Silly guy still stayed up till morning to give me morning call, afraid that i would be late for exams.

Thanks Hon. <3
I will try not to make you wait up so long everynight.



INTRODUCING MY NEW BABY !!
.
.
.
.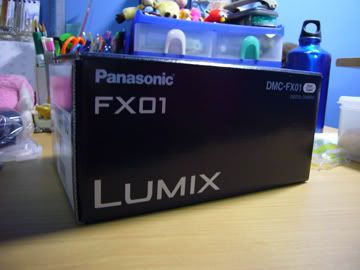 Lumix FX-01



And i call this my baby because its the size of my palm.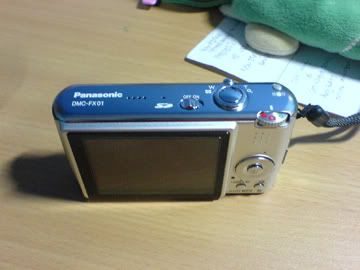 Sunday i went to IMM Moshi Moshi to buy JKXJ's Ring.
Left 2 pieces, so got to help him buy before its sold out again.
Then i come to realise that its a Branded Jewellery Shop. LOL. =x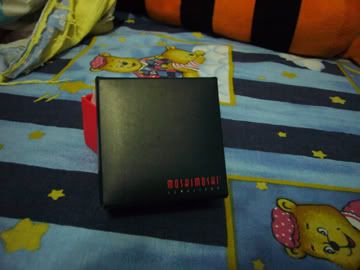 I bought something to make the receipt $100 to sign up for the membership card.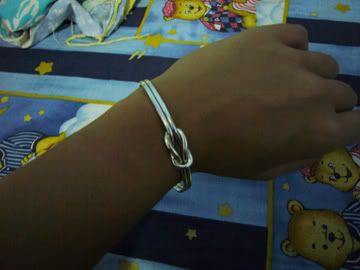 A Bangle =D

Went Down to JKXJ house to suprise him with the Ring and a card. Hehehe! He was suprise i got there w/o getting lost. =)
Plus he always bring me to his house carpark by car only, so i had no idea where his house was. i only know his condo name. hohoho. Im smart with the use of the internet =p
I hope i made him happy.

4.5 days of waiting in exchanging for 1.5 days of happy moments.




Friday Went to Em Bar after Bedok Ba-Chor-Mee.
Drank one glass then chilled there.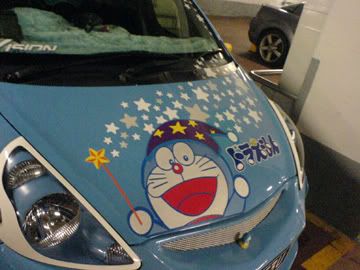 Saw This Doraemon car.
This photo is for you IVAN!!





The Start of my Saturday - 30 June 2007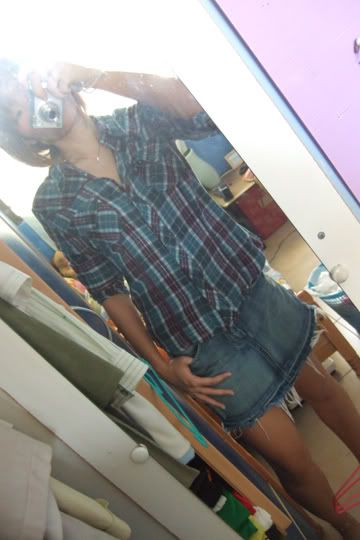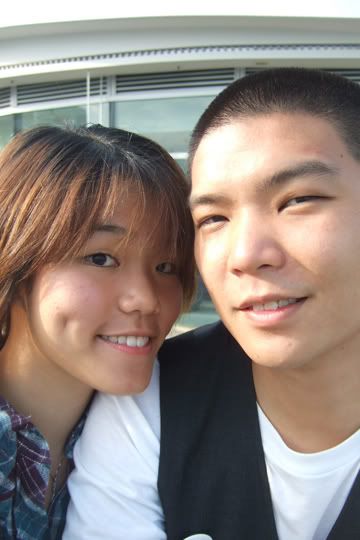 A date with him - Xingg.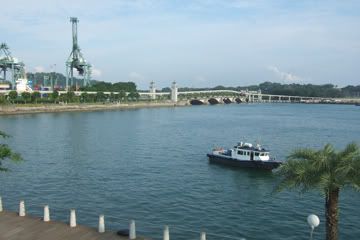 At Vivo City



The Sky Tower i hope to go someday.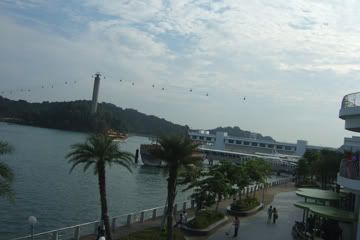 And the Cable Cars i hope to sit in.

But i didnt get to go to the Bear Workshop =(
I forgot all about it.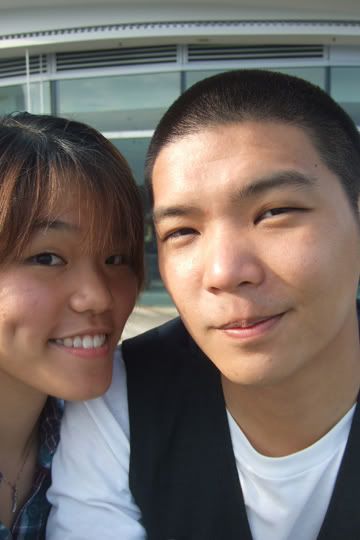 Love the Sun.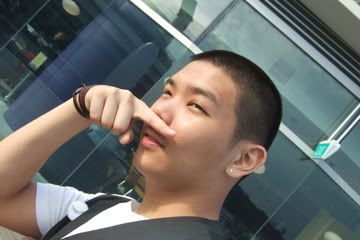 Please tell me, WHAT ARE YOU DOING?!



Went into various shops to see clothes.
Manage to convince him to put on this pink shirt and let me have a picture of it.



Xing: "Guys who wear pink are clowns."
Madey: "So are you saying you are a clown now?"
Xing: "Actually i can put it off mahs.. Not So bad what....."
Madey: "So let me have a picture of it lar!"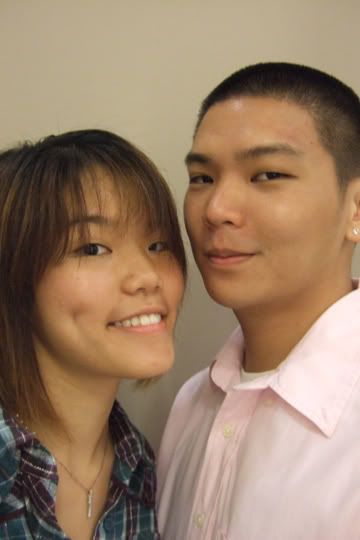 He is my Mr.Botak.
Also my 警察哥哥 Was told by Rainiee to stop calling Mr.Xing 哥哥 le.. Cause dont sound too right. So Yea.. He is my 警察, so dont offend me k! Cause he will protect me and smack your butts. HoHoHo..



A box of Belgian Chocolate. We finished half of the box which resulted in US having sore throats. =/ the another half melted when i left it in the car for too long. =(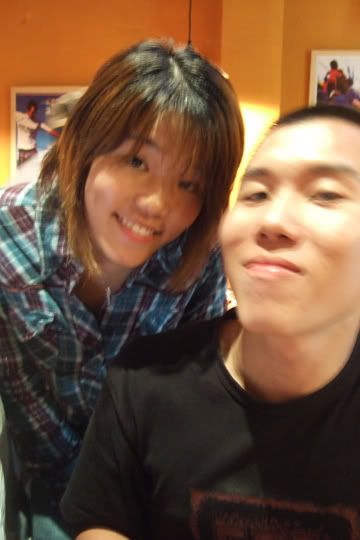 Met up with Mr.Botak, Jack at Hogs for dinner.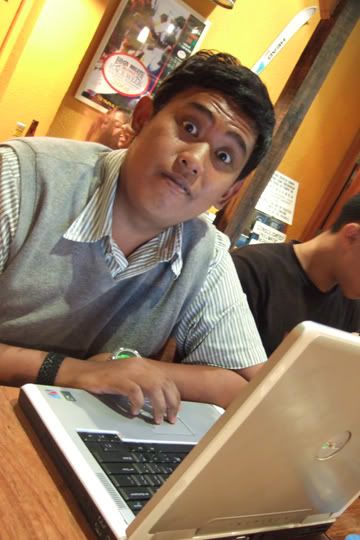 Plus Farhan.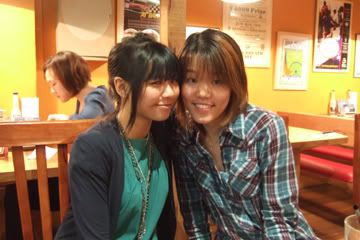 And Cherynn.



Had Bailey's irish cream on the rock.
Total of 6 cups but i drank most of it cause Xing had to drive.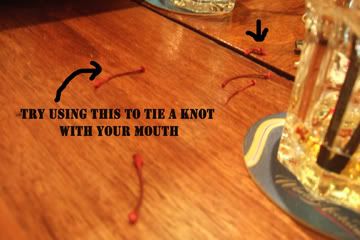 The cherries were eaten.
And the Stalk was used to prove one DEADLY TRUTH.
WHOEVER TIES A KNOT WITH IT IN THE MOUTH IS A GOOD KISSER.
As usual, Xing is the winner.
Cherynn is the slower.
Im ALMOST there. Hohoho. Try harder next time.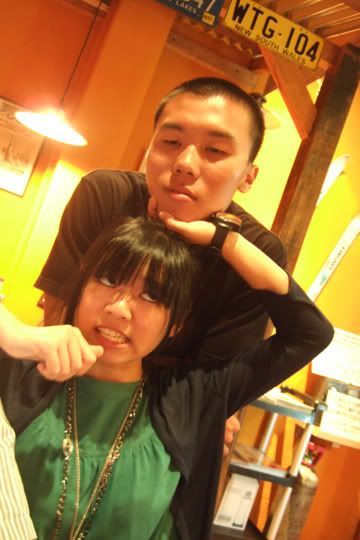 11.50pm TRANSFORMERS.
4th Row from the screen. Butts SINKED right down the seat. Arms cuddling together. WIDE WIDE screen ahead of me. Eyes too small for it.
And YEAH, THE MOVIE WAS A BLAST!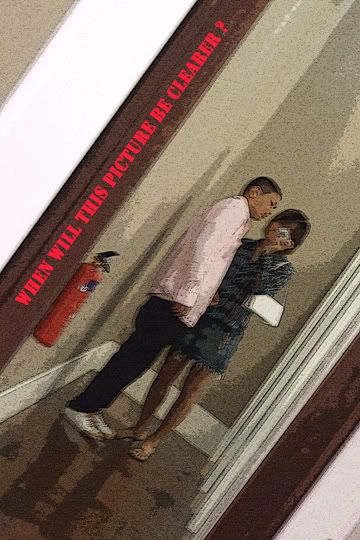 When the sweet meeets the sweet....
Will loving him be different?