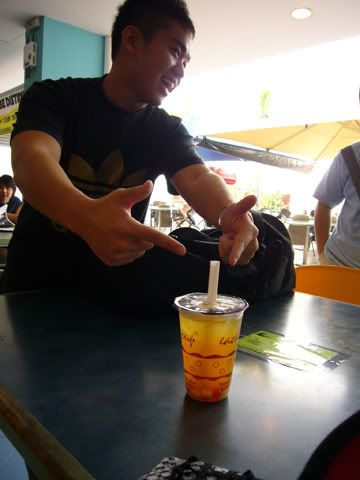 Why is Ivan posing for this bubble tea?



Cause its Passion Red Tea (no pearls with jelly) AND with a WHITE bubble tea straw.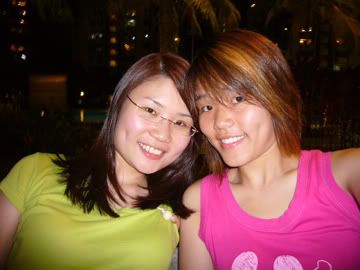 I went to My Cousin's (irene) Birthday BBQ on Friday. It wasnt a party thing, but more of a random family BBQ. Cant post up her photos unless given her permission, so this is a pic of i and my sister!

Oh-yah. Friday i went gyming alone! And it isnt that bad, cause i had lots of water polo guys to have my eyes feast on! MUAHAHAHA. They were having some kinda of competition. And i ran on the treadmill for 30mins (3.4KM) *SKIPS*

I had my Event on Saturday - 070707
Woots! Nice Date with lots of wedding going on.
And Of course the GREEN-DAY. WEAR GREEN!

Macritchie Tree-Top Walk

I really thank everyone who came that day, despite the rain!

Morning woke up with the BAD WEATHER. Postponed the event an hr and a half back. Met the participants 10.30am at Clementi Interchange.



My Supporters - JieSheng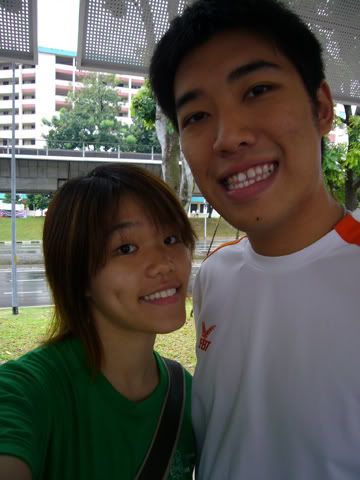 And Jonathan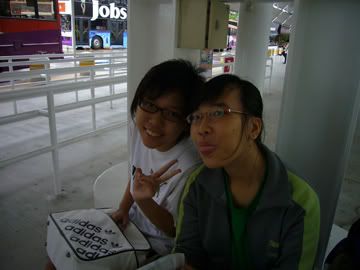 Fish Supporter - Chloe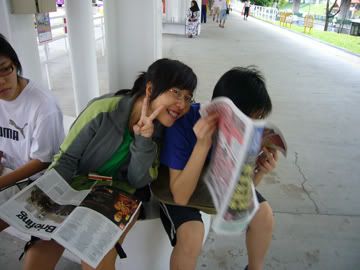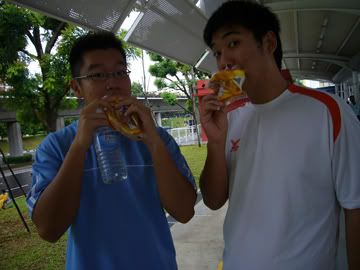 Enjoying the bread we bought for them.



Fabian's Supporters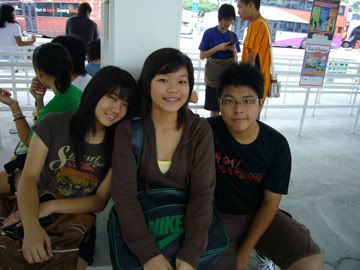 PeiLing's Supporters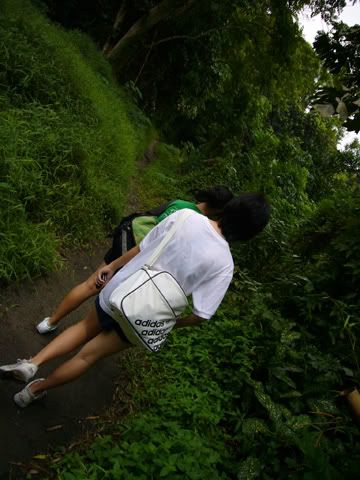 The way in.......



The Bridge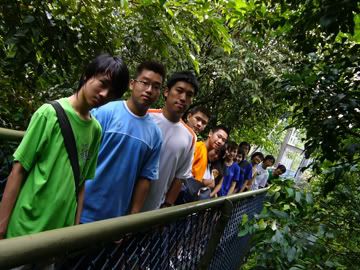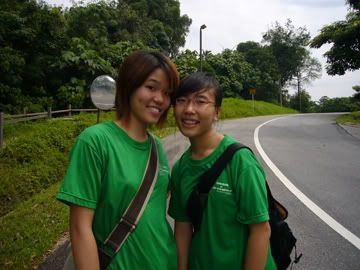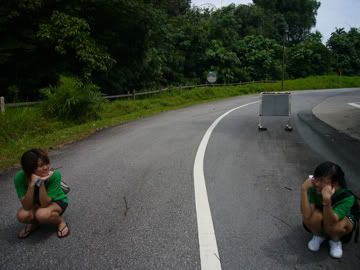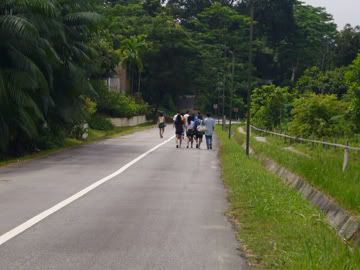 And thats the end....... walking back to the bus stop.


After Event went to Thomson Plaza to wait for Xingg.
We went to Plaza Sing - Ajisen! Yea! Jap Food again.
Decided to walk to FarEast to find his tie, but nothing appealing.
Felt quite weird cause i was wearing slippers, shorts and a jersey. -.-
We left town quite late. And he got a terrible scolding from his dad over the phone. Alighted at Tiong Bahru then Cabbed home. Could see he was very troubled. And its all because of me. =(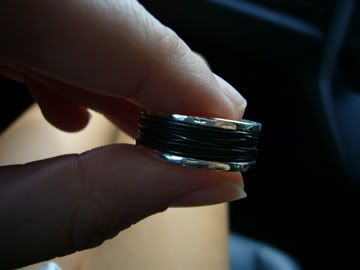 The ring i helped him buy from Moshi Moshi. Love seeing it on his fingers. Cause i went to surprise him with it!

Bathed and CIAO! outta house again!
Met RONALD BUDDY! After Some time, we finally can go out again.
Had Jap food again, Cause i met HAOPENGYOU to get the Ipod nano for Fish.
LaLaLa! Ramen, Fried Rice and Chicken Kurrage. Weets =)

Went over to The Balcony and Had a Drink with Fish and Ronald.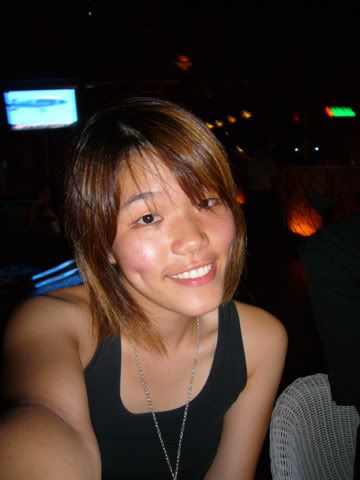 Messy hair from the outdoor wind!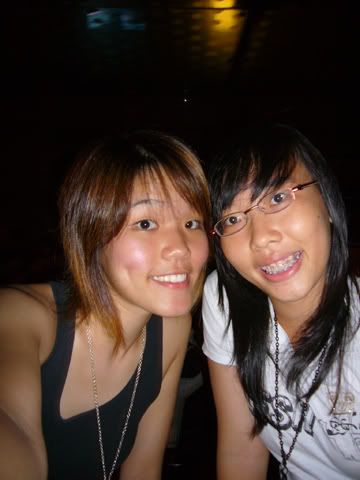 My beloved Cat.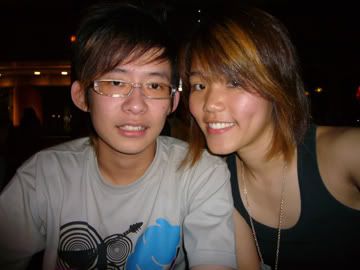 My beloved Buddy.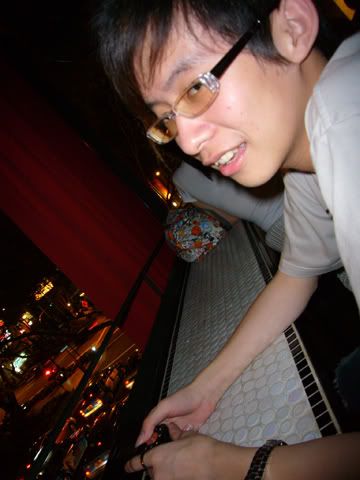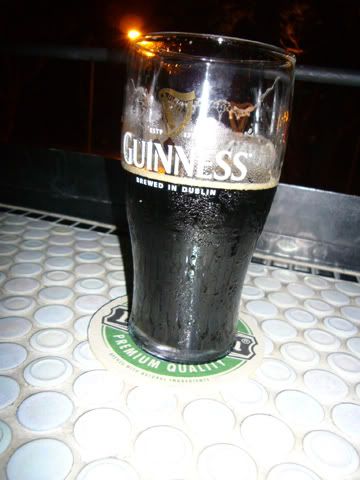 Guess what drink is this?
GRAVEYARD. Yah - It tasted very bad. And i ordered it for fun nia. lols.
I got to admit, i had a red face and i was alittle high. But i had a splitting headache. Which made me had a hard time concentrating. Plus the Music that was played - OMG! DOUBLE HEADACHE.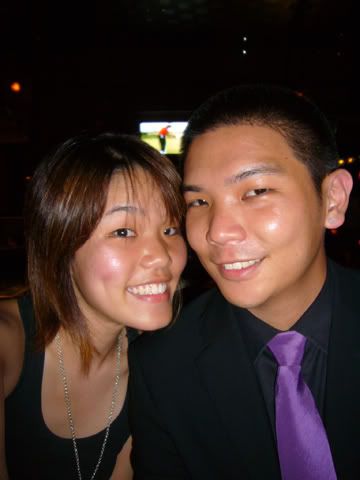 Handsome guy came over to find me after attending a wedding dinner (i like his outfit) Cant Help but blushed.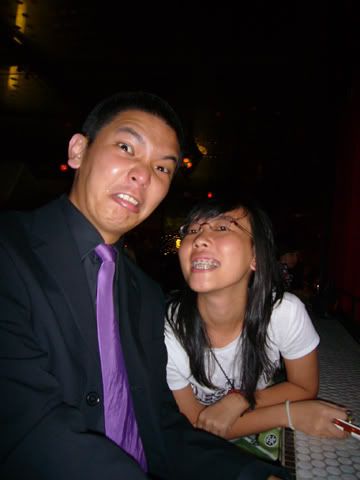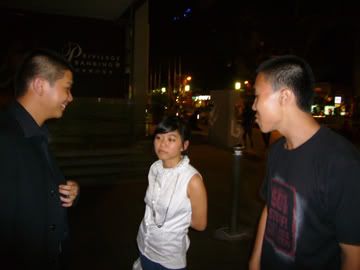 Met Cherynn and Jack too.
Cherynn didnt seem to be in a good mood that day, so no photos taken with her. =(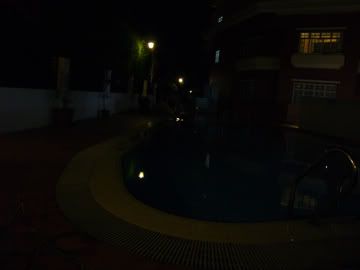 And of course, we did something crazy that night. 1am in a pool, what do you think?

In the car, i finally felt that you really missed me terribly. And im glad im finally back into your arms. With that jacket over me and the little movements, Ewwwwww.. i miss you badly. HoHo.