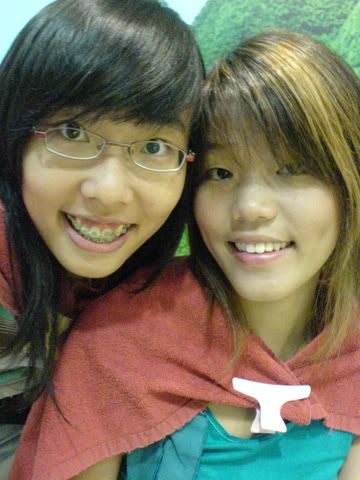 Haircut at Chapter 2 on Vessak day with Fish.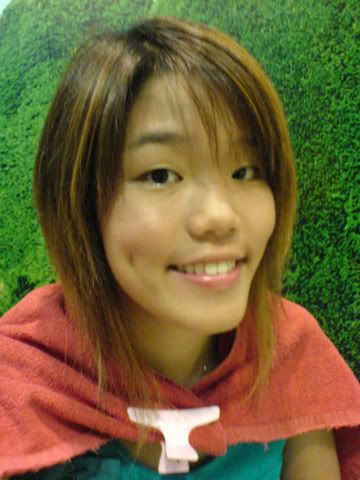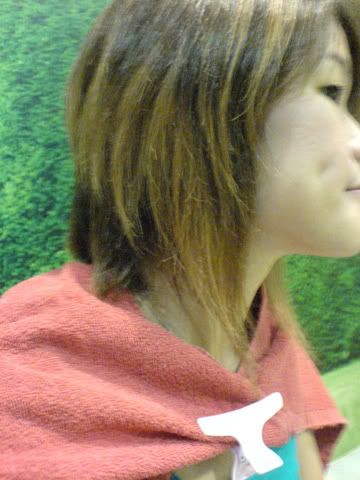 Good Bye to my hair.
I felt pretty sad about it.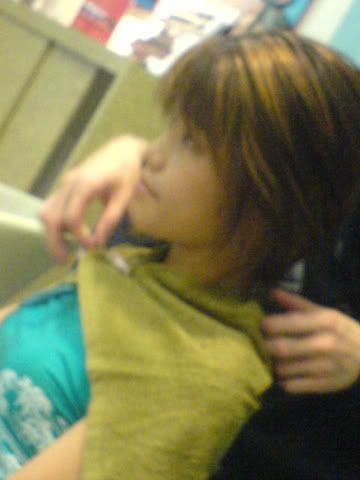 Anyway, you know before haircuts, you will have a "talk" with the hairdresser on what type of style you want?
YAH, he and i agreed that i will still have the longer ends infront, only that its shorter. THEN! he accidently cut it off. I mean, he didnt say "oh shit! i cut it off." But more of... "eh.. i cut the left side shorter. then the right side longer, want? like that is the style." i was like..... -.-" WHAT CAN I SAY NOW?! you've already cut it soooo short till i BWG lor.
Sigh*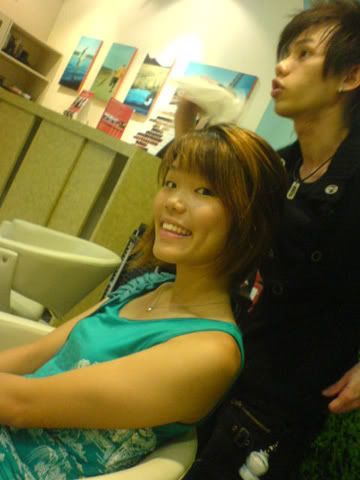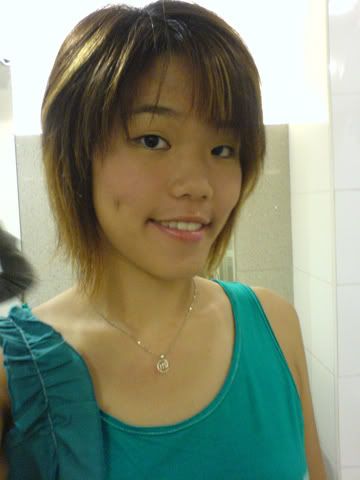 Looks okay in this picture. But in real life, quite short. iyah. but im okay liao. *shrugs*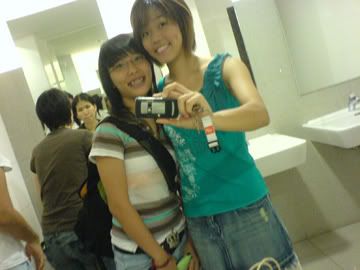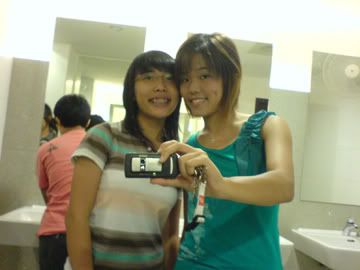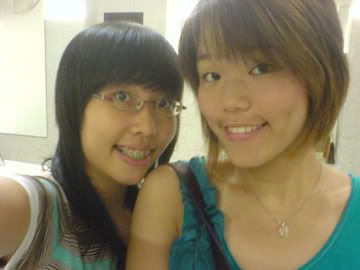 The Cat and Dog outing!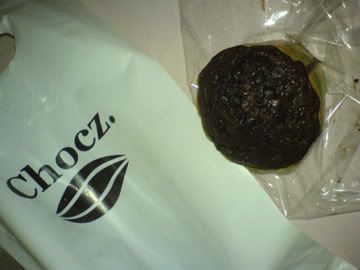 I treated Fish a Chocz Muffin. Tastie and YUMMY! Its full of chocolates. Kahkian, remember this?! hohoho... I treat Fish cause i was late that day, due to the IT FAIR traffic jam. =/
Bought one more for Xing to eat. But at the beginning he dont appreciate sia! *smack him*

We Went IT fair after that. It was HELL LOTS OF PEOPLE. I had my claustrophobic problem again. =( And i think Fish was not feeling well too. Anyway, she bought her HDD le! so happy for her, cause she can reformat her laptop le. Now i wish she can get her ipod soon. =)

Anyway.. Theres a 2nd part to this day. Which is the last day of work for Xing and Jack at Hogs.
Photos uploaded soon! Stay Tune!


RANDOM: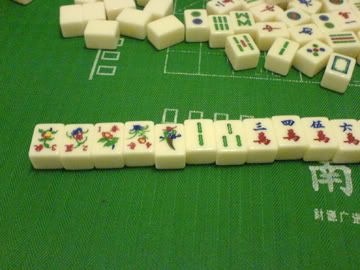 Played mahjong that day with my family. And i 摸到 1,2,3,4 flowers of the same colour! So lucky! hehehe..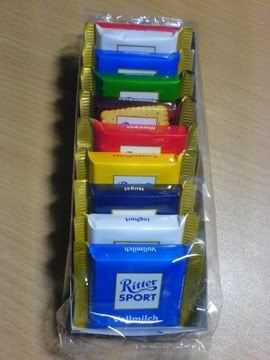 The chocolates that you once gave me. Asking me to have my meal first before i could eat it.

Back to my books~~