Tue was volleyball.
wed was volleyball.
thus was volleyball training.
ankle is abit loose now =/ screwed!

Thurs morning had a bad headach and back pain. then went back to sleep after popping in a pill of panadol. woke up again and realised i promised yingxuan i will there for training with huayi PE shirt PLUS sichyi wont be there. so i came outta bed and did my POA quiz before heading outta house.
Yx: you should be touched ... =D

damn idiot lar. when i did my POA quiz, i accidently closed the IE window halfway! shit lor! im so dead. i only did 3 questions lehs. -.-

today's training gotta thank joe and another guy. dennis should be thanked too... but i am not going to say thankyou to HIM. wahaha... btw, both of them cheered for me during the run. had stitches. then was very painful. Joe just kept asking me to press it harder. =/ they both run until very relax, i was like -.- hahaha.. im lousy in running larrr..

anyway, pictures to be uploaded !!



that day was volleyball evonne's bday but i, yx and sichyi wasnt able to attend her steamboat celebration. soooo... we bought her this.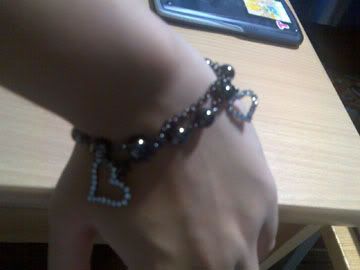 pretty?



jie jie's bday present. i havent give her yet.. is a photo frame that will float and rotate in the red heart.
JIE: if u are reading this, faster come and collect lar!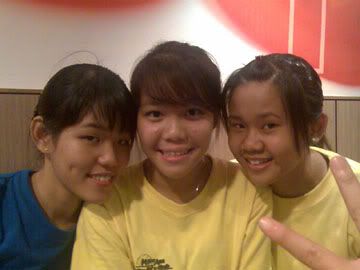 wed had MAC with them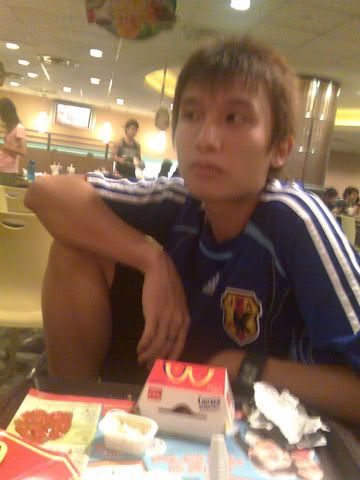 sichyi "Eh.. public"
Ben "yarh.. i know. i dont do this at home!"
wahaha... we all laugh until PENG. btw, Ben really thinks KAP is kopitiam isit. tsk tsk.