went back to school last friday to celebrate MY youth day with hyss and ronald !! cool~!! some teachers wore school uniforms to perform in the play on the stage. it was damn hilarious. GOOD job teachers and councillors!



mr lee sitting behind the hall waiting for his turn to go up on the stage to act. wahaha.. sit also like AH BENG!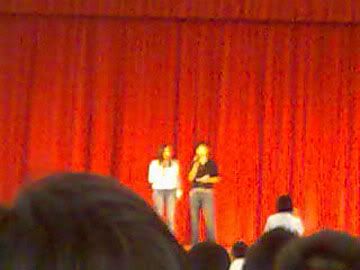 the Emcees - Mrs Kelly Tan and Ms Agnes

- The Play -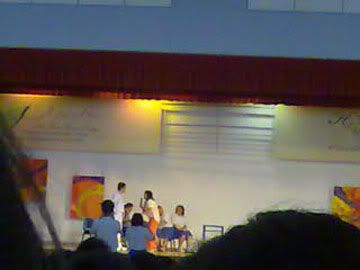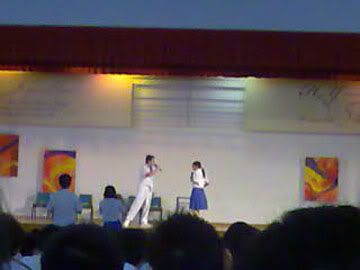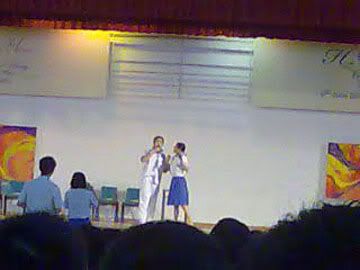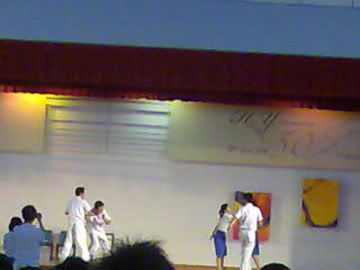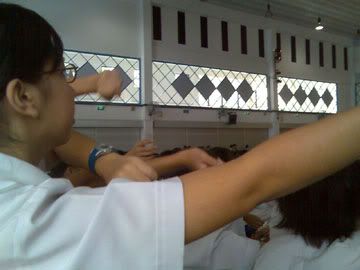 we discovered that there were quite a number of teachers who can sing! ms toh, ms chiang, mr fok. gosh... SEE the supports.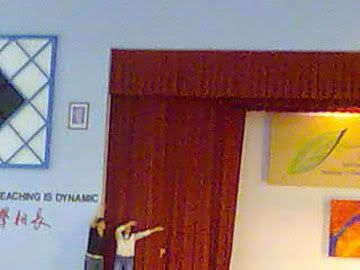 even the emcees are crazy over them.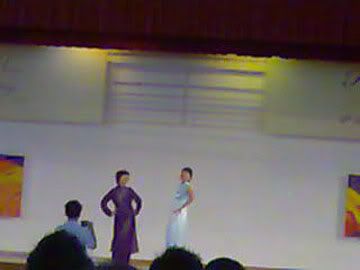 the fashion parade show. mdm khaw is the blue one!



mrs kwok in the peachies pink clothes



mrs chin on the right of the picture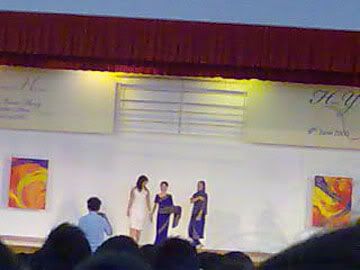 Ms Michelle Lee, Ms Foo, Ms Adlin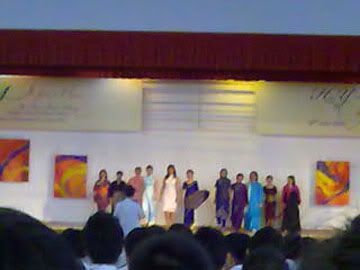 this game is to ask students to guess who is the principal. haha.. very hard to guess sia. no one got it correct. cause the principal was wearing a MALE uniform. wth. -.-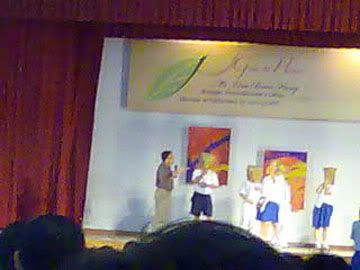 and mr razak came out !! btw, he sang too.. =P



the finale.. nice nice nice *thumbs up*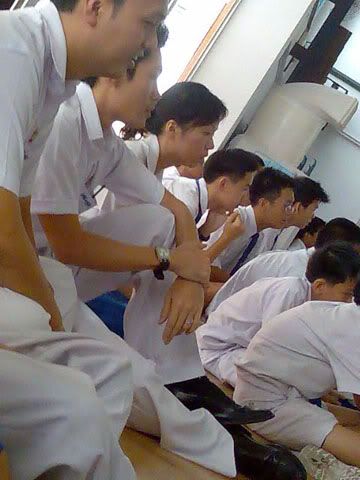 ms chiang - can u see her?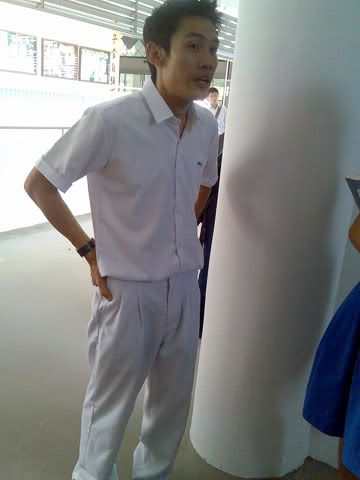 mr lee... STILL in the uniform!



i and sister ALICIA POhhhh... ! happy to see me that day mahs?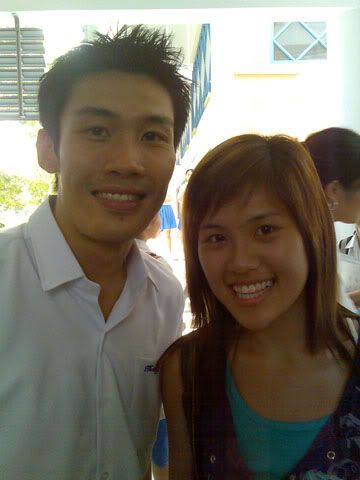 dawn came to meet me. and mr lee insist in taking a pic with this chio bu.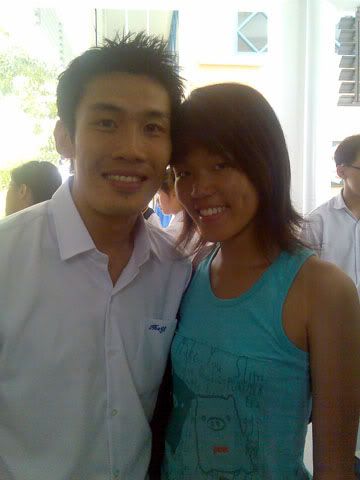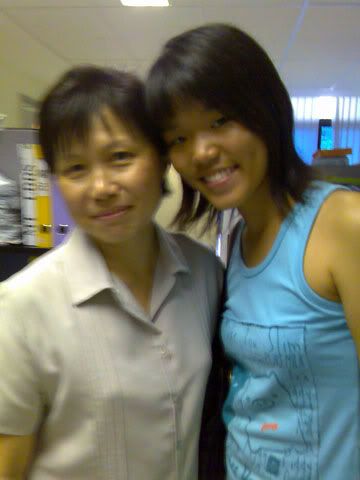 huang lao shi !! love her bits and pieces!



mdm khaw.. i missh Amaths. =/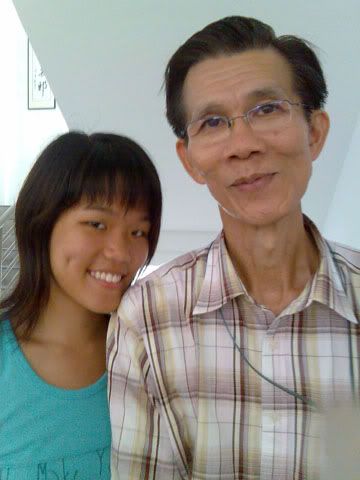 mr soo.. iyah! dont want to describe him! wahaha.. hao lah. he is very nice. always treat me makan and let me put my bag at his desk.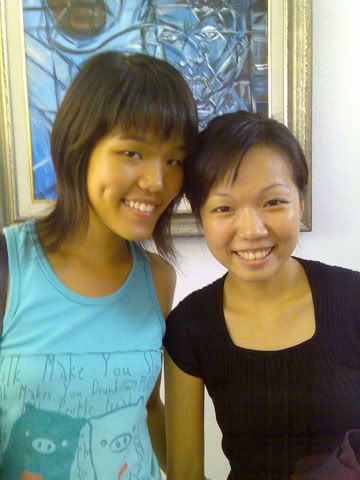 ms chiang.. my chemistry teacher. seriously, chemistry in combined science is pretty fun!



ms foo.. sec 3 physics teacher. ronald says she sings very well too! like xian nu liddat. >.<

went to je to makan with ronald and dawn. then i and dawn went to work le! work now is pretty fun. starting to learn many things le. guess i really got to get use to where to find the stuffs and where to get!

last sat was cousin Irene's 21st birthday celebration. we had dinner buffet. sat there chat with EUGENE TEO! dorene took this. not bad lar.. wahaha.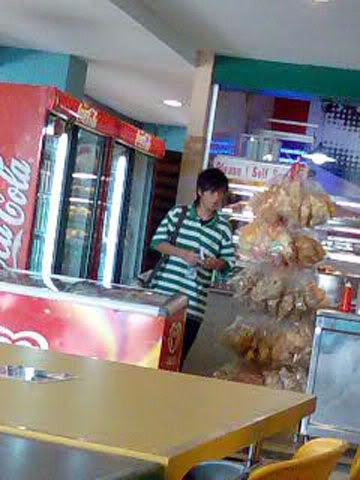 Yvonne !! this is the picture u want, yea?
My dear yvonne spotted this guy in the canteen and she kept staring at him. she didnt look at me while i talk to her lah.. then never finish her noodles too. =P
and she is going to say im blackmailing her. lols.

then i was flipping through my files.. and i saw this i forget to blog up the last time!!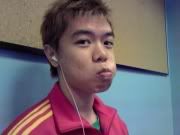 king kong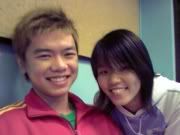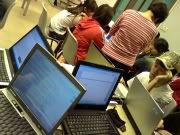 THIS IS WHAT WE DO WHEN WE ARE IN LMS !!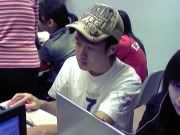 Larry.. im blogging this picture up cause you still havent send me THAT cool shuai picture. you better send me ar.......... *bish*

im so tired now... working on wednesday is Little crew with alot of customers!