uh oh... i discovered sentosa trip for tb30 had too many pics. shall be just random now.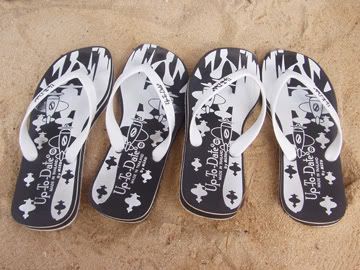 when jeanette slipper meets Madey slipper.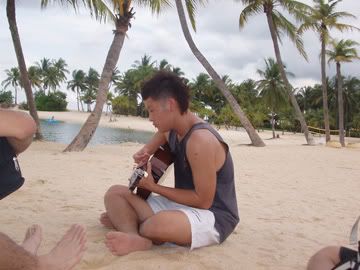 dean with his guitar.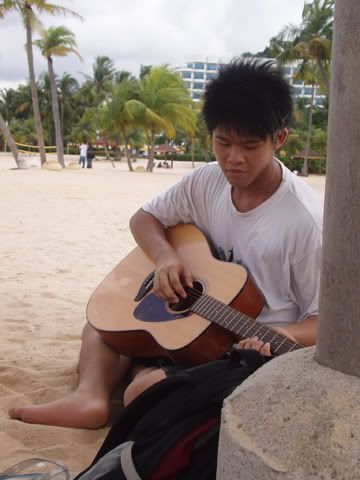 weixuan with THE guitar. but DONT KNOW how to play. haha..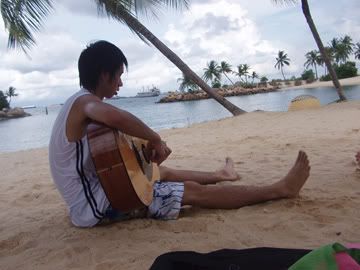 zhiwei with HIS guitar. KNOW how to play.. cool to have guys who knows how to play the guitar in class.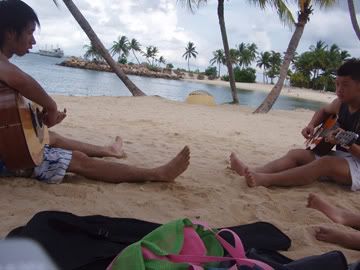 when zhi wei meets dean. Guitar FIGHT.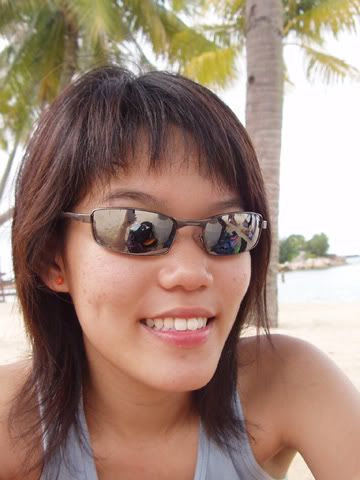 zhi wei's shades. i know i look weird!!



yvonne in the shades too.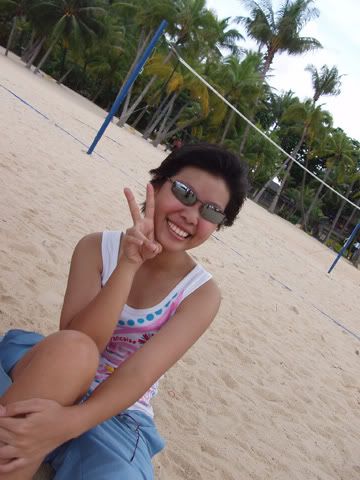 jeanette is also loving it.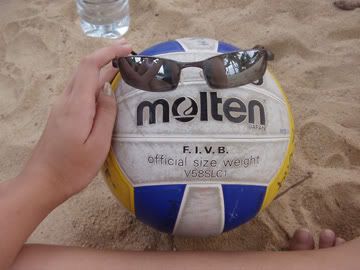 even the volleyball. lols!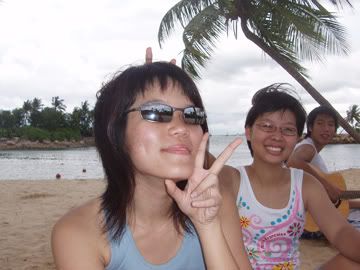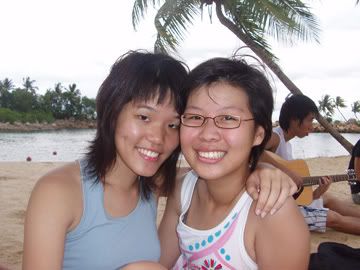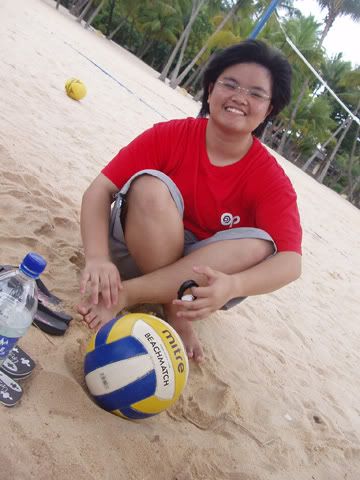 shu geok.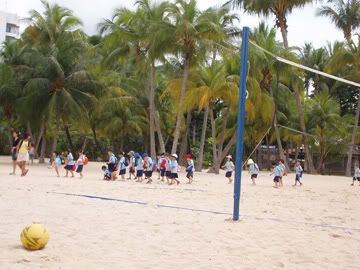 little kids came to the beach. their damn cute lar...! yvonne almost went to steal their shoes. -.-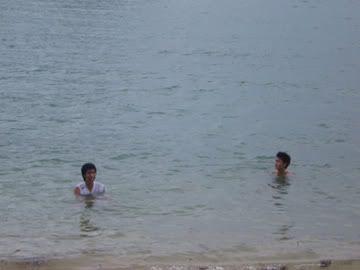 zhiwei and ben in the water le!!



jeanette and yvonne joined in too..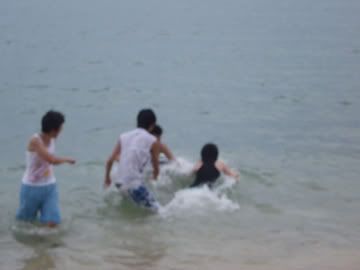 zhiwei and ben pushed yvonne down sia... poor thing~~



then dean pushed jeanette down! wahaha...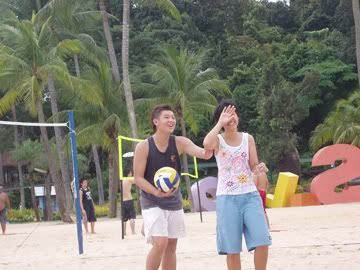 and the scandel started.. dean accidently hit jeanette in court. and they were being close~~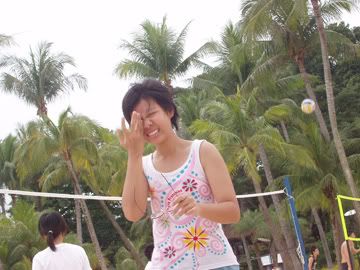 DONT cry~~~ *evil luff*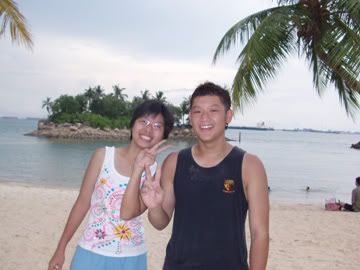 see.. now okay liao. (dean look idiotic)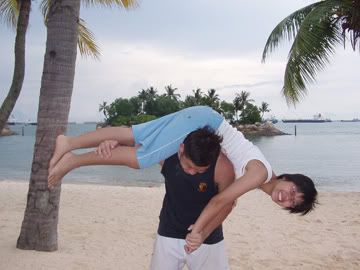 and then the macho dean carries his "beauty" wahaha!!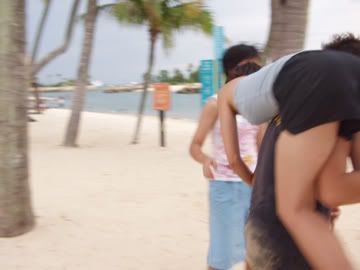 damnit lar.. i got tricked and dean carried me up. ran down the damn sand slope and threw me into the water!! i was screaming like hell, begging him not to throw me down. but he still did. and everyone on the beach was looking sia! WTH. no face le.

and the next scandel started. yvonne and zhiwei.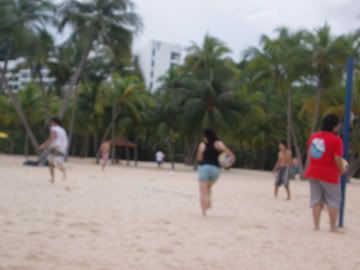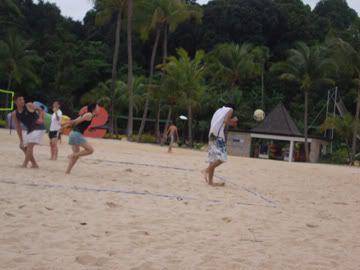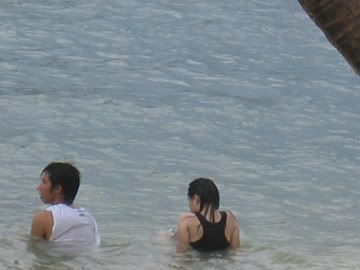 get it??

and then ben stripped. so...... the CAMERA got crazy. not US =)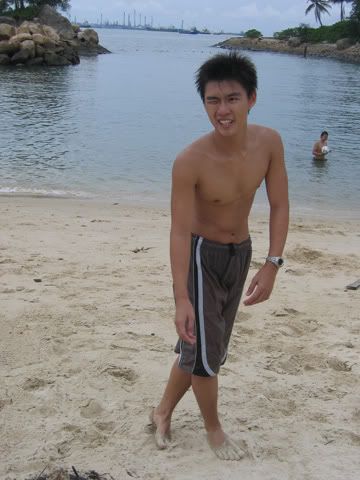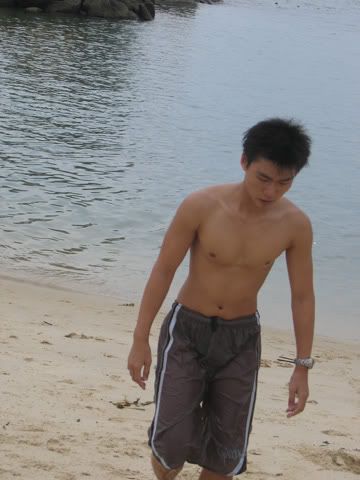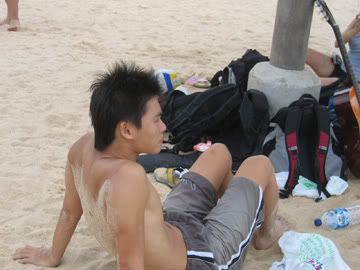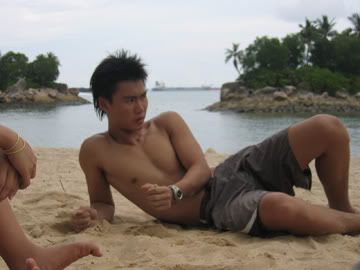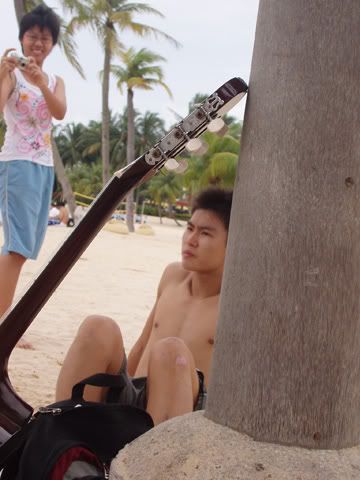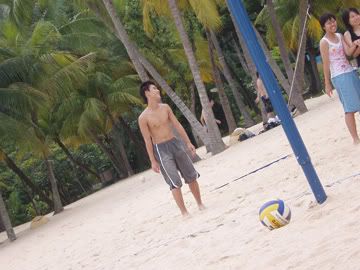 please dont kill me - ben.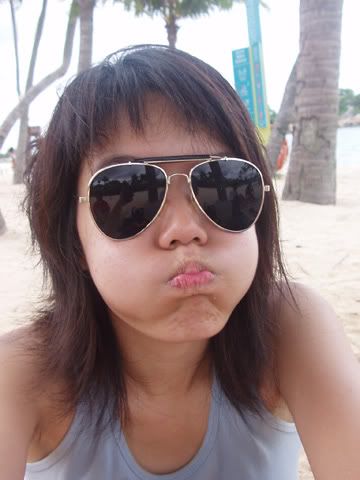 dean's shades.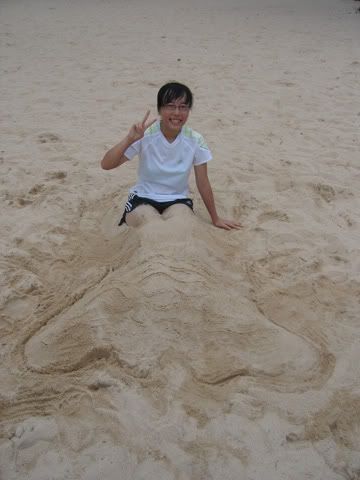 zhiyu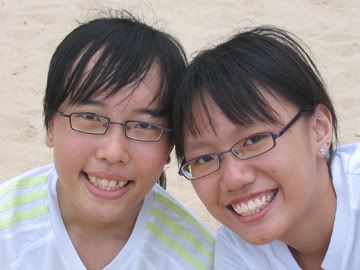 zhiyu and keatwin



dean and ben swama over to the another island. and climbed onto the rocks to sit. haha.. halfway, the guard shouted over to tell them to get off the rocks! wahaha.. pai seh sia.. and they wrote this.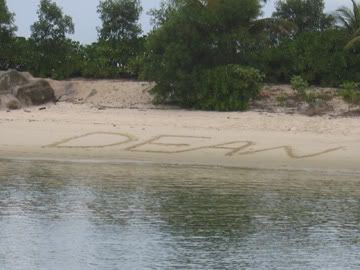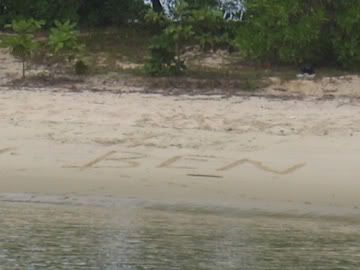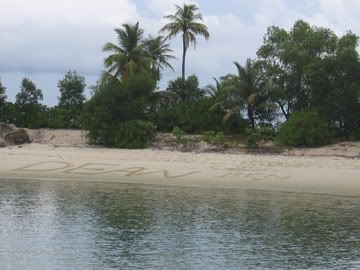 dean VS ben... i think there was a lack of a "love" or maybe a heart shape! hehehe.. we were wondering, how sweet would it be if our bfs wrote our name there too =)

after sentosa... we went to town cause dean recommanded a chicken rice stall at far east. quite okay lorhs. but zhiwei went abit bonkers halfway.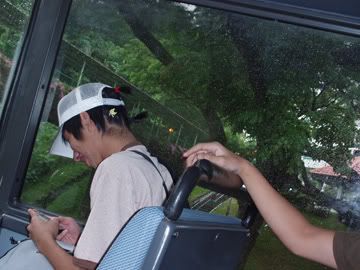 he took our rubberbands and tied this.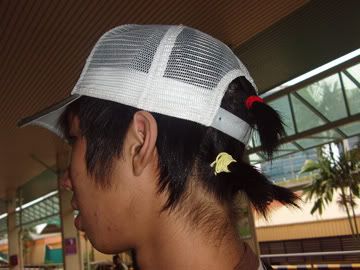 and he walked around with it till we reached far east lorhs. damn AH GUA lar... heng he didnt tie his hair during our neoprint session =p