WAhahahaha.. im back. feeling much better today. thanks babes. =)

the day i and jac met dawn at jp.. i bought stuffs..



a hat from 77th street.



a skull ring which is $20.90... very nice cos its shiny *,*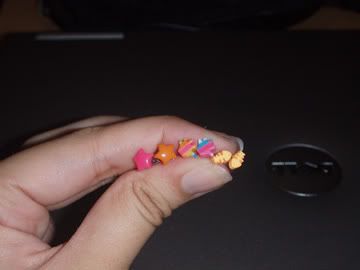 ice lemon tea. 3 ear stards for $5.. i cant always wear nice nice earrings to sleep mahs. >.<


on tue had my last paper. stayed in school to do project with druce, jin, vonne, shiling and celia. wow! everyone did something. seriously. i was very glad that everything was done in time. i just had to do some touch ups here and there in order to make our project very presentable. =) had to thank the girls who stayed till 7pm. =/ its also the first time we stayed till so late in the library sia! haha..
on thurs night, i chiong finish the project and when i was going to hand in on friday morning, the damn rain spoiled the day. so i waited till 2pm then i went to school.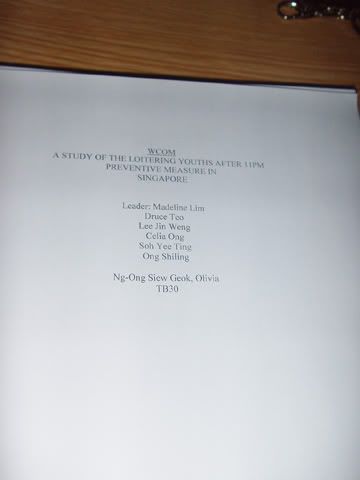 cover page.



this is the thickness of it!! amazed, members??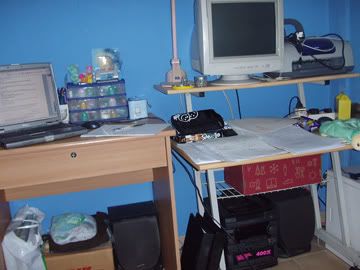 and my messy table.. =X


went out with dawn on wed.. bought things again!
wah lau.. dawn.. not only i make u buy things.. but u make me buy things too.. wahahaha!!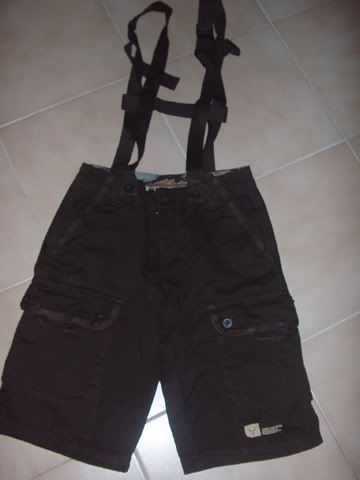 shorts jumper.. from ipzone. =) again..



green shiny nail polish from missha..
tb30 gers who are in love with green, i'll be bring it to sch when sch reopens!! wahaha.. nice nice.



the sin book. $19.90. dawn bought one too.. its a note book which will maybe make me study =D
hyss junior: we bought from far east. quite a difficult shop to find. but its a shop which sells this type of books inside. no clothes or etc. just note books. prices range from 16.90 to 19.90.. got sketchbooks too.. very pretty de.. hees. i think its at level 2/3.. btw, leave ur name bahs. we can get to knw each other. haha.. nx time i go back at least i know u're my viewer too =)



another cap! the colour is BROWN. not black. blame it on my lousy camera. anyway. its $25 from far east. the salesman was nice.. and i'll check out new stuffs there again.
gotta thank jac, chyi and dawn for helping me find the cap too.. dawn bought a cap sia. *amazed* im loving it!

went for the interview at sushitei with jac and chyi. erms............ no high hopes in wanting to get the job. C&T seems okay for me now.. but, still. i think im in need of $$. hehehehehe..



tb30 neoprint.
got yvonne, shiling, shugeok, jeaneatte, keatwin, dean, zhiwei, wei xuan...
ben and zhiyu went off before the neoprint session.. =(
but they went to sentosa with us =) happy!