pretty tired now.. have been going out the past few days. plus all the school stuffs. =/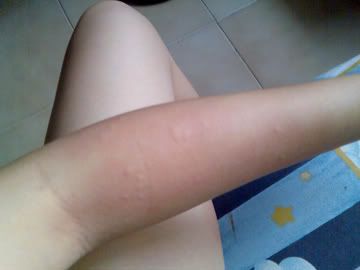 remember the bites i told u?



wanted to take pic of it when it starts itching.. it becomes like multi mosquito bites!!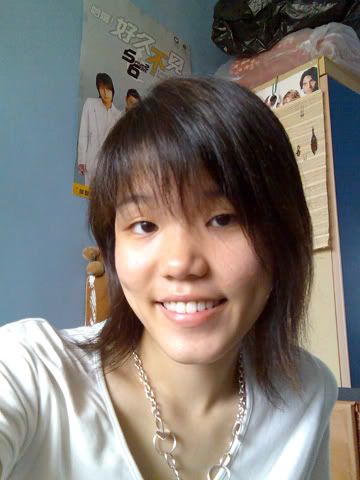 a pic taken after school.. tired~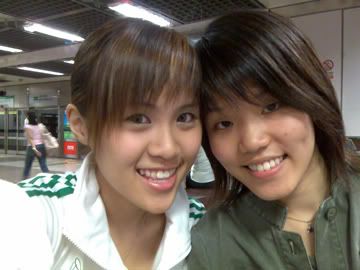 my day out with dawn on Sat.
GOAL: hunt for bday presents!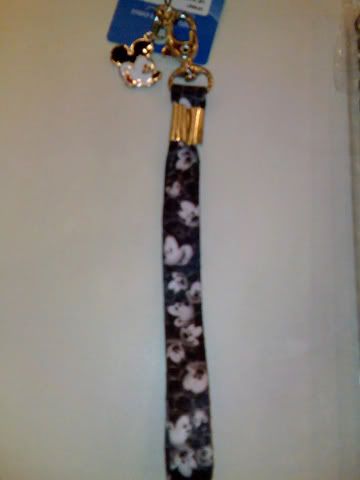 my new Mickey Hp string. from mini toons again. $8.90 !!
was so sad i lost it the last time. although this one is not as nice as the prev, but its as good as nothing.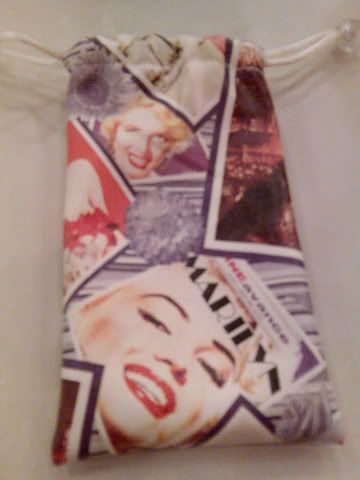 vintage hp pouch.
after investing so much on protecting my bao bei hp, the charger failed to work today. f. its a new phone with a new charger and its spoiled. if u know, the charger is different from the normal nokia de. so i couldnt charge.
but heng i looked through the box and found a charger converter plug. which i can plug it into the old type of charger then plug into my hp. =)
tml going down to singtel/nokia complain le!!

bought Jac's present. Anson de.. and Si chyi de. and i also told dawn what i want to have for my birthday le!! still got 5mths. but mine needs TIME and PREPARATION k.. lols. i think dawn must be holding a knife ready to kill me now. =/
sat at yoshinoya and ate our lunch/dinner.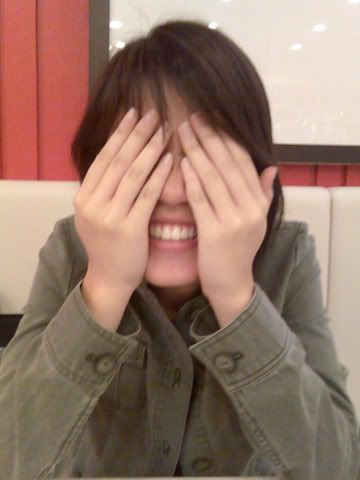 did a stupid thing, while dawn tried my hp camera.
SEE no evil



HEAR no evil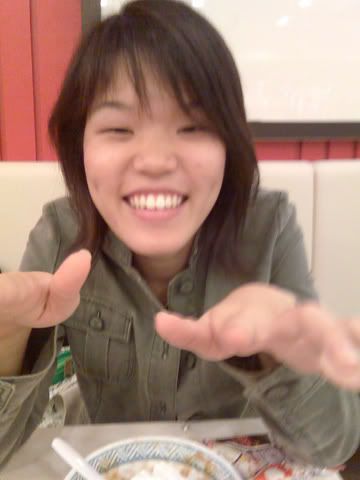 TOUCH no evil.
i know lar!! i look like an idiot here! wahahaha..

ended my day early cause i was tired from morning's makeup lesson of POA.

Sunday went out with Jac, Yx and chyi. celebrate jac's belated bday. =)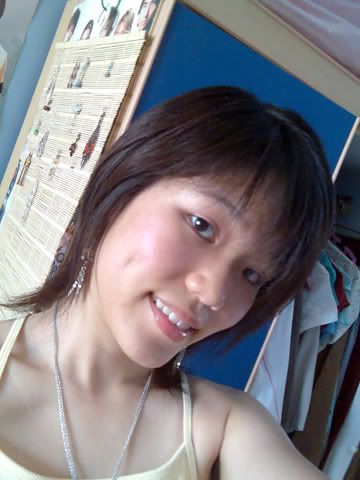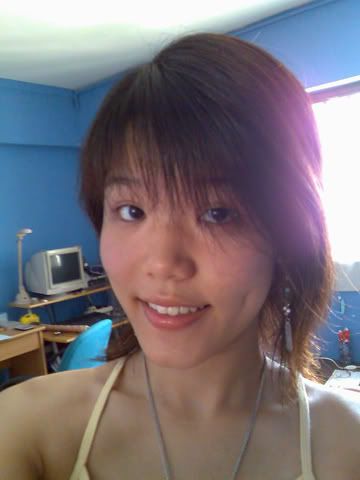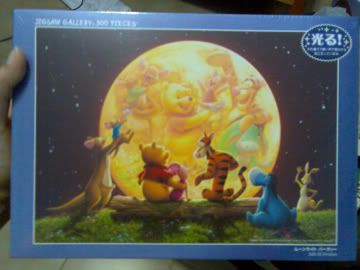 bought her jigsaw - her request. shared with dawn.
as she opened during our kbox session and i was singing.
she said this "AH!! my house got le.. the 1000 piece de.."
wah piang. i ji tao sian diao. cant sing liao.
same picture lehs.. hers is the bigger one. mine is the smaller de. wah.. da wu jian xiao wu. xiao wu sure lose wad.. lols.
although she said nvm. but i still feel bad.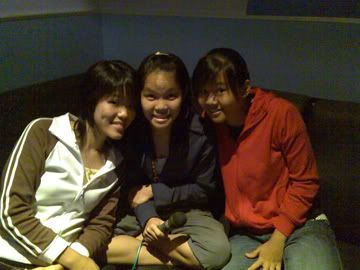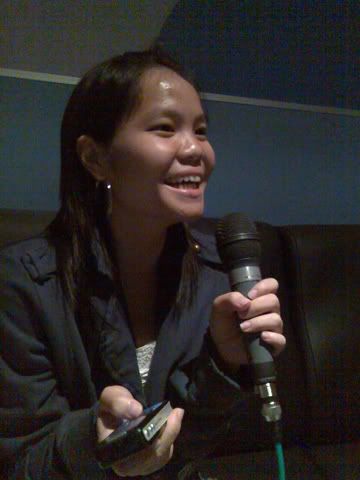 i think its a RARE thing to see si chyi holding on to a mic singing!!
cause she only knows angmo songs. if not Jay de... and probably those that cheryll sang during CSS auditions. lols..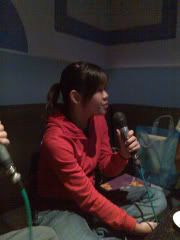 Ying xuan also... very rare. i think most of the time is i holding the mic singing. cause almost all i know how to sing and start. =P

then jac treated us to watch movie - TAKE THE LEAD!
wah seh... not as amazing as what i thought it would be. but i love their TANGO! sia larhs, the women damn sexy. and i like the way they dance ballroom moves with Hip hop songs. Gosh, i wanna learn too.... but i also want volleyball. =(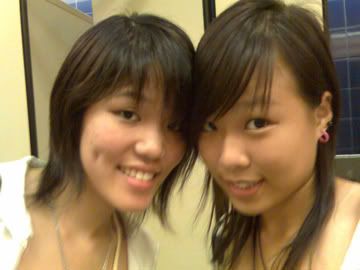 i and bday ger.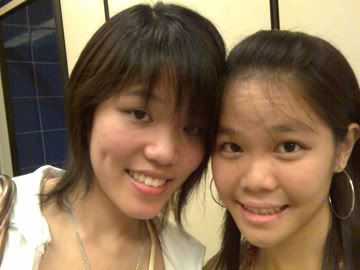 i and chyi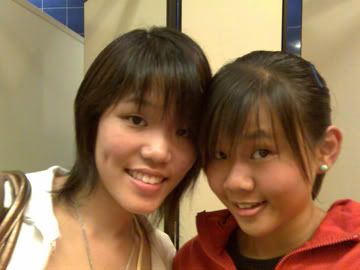 i and yx. she look like an apple. =/

on the way home in the cab, i suddenly thought about something. felt very sad. very painful. everytime i think of it, i cry in my heart. but tears dont seem to be out of my eyes. thats how painful it is. sigh.
friends: i know u're concern. but i really dont want to go on with the questions on whether i still miss him. cause i really do. but u all know my reasons for my decisions.
if -you- are reading this, i just want to say, i miss u too.. i still have feelings for u. but i hope u'll go on w/o me. cause i really dont see a future that i can be with u together. i regret all those we've done before. and i cant accept myself anymore. im sorry. tc on the way to phuket.