oh my god.. i've recently have great fetish over jackets. not those that can keep u warm, but more of those that are for outing. =/

went out with mum and aunt yesterday, and we had our shopping at Wanko and Veeko. Wanko was more auntie while Veeko was younger looking. there were many jackets!! and i was drooling all the way. *sigh* mum wont allow me to have a second piece of jacket ( i already have a brown one) anyway, my aunt spent about 360bucks on the clothes she bought even when there is already a 70% off lor. -.-



peach coloured jacket - this is meant to keep me warm =)



army green top. it can be a vest too..
oh yah - im in love with coloured shirts too..



purple shorts. just something out of a hanger.

mum actually told me to pay her back, but i said "eh.. i pei u out to shop lehs. so count that as consultation fee lor." wahahaha.. =p


ive counted my expenses this month (feb) damn. i think im still spending too much. gotta cut down on taxi fares and food. hmmm.. more maggie mee for lunch? =P my work place is full of maggie mees cause everyone seems too broke and lazy to walk over to buy food.

REPLY OF TAGS
susanna: u r welcome.. u where got stupid -.- just that u run until like siao char bo. hahaha..
shirley: i cant access ur blog. are u still blogging?
xianz: slowly bahs.. i last time also like that. anyway, they know u can liao. =P
nson and rachel: wah lau.. buy g-string.. trying to molest her oranges at the bottom arh? lalala.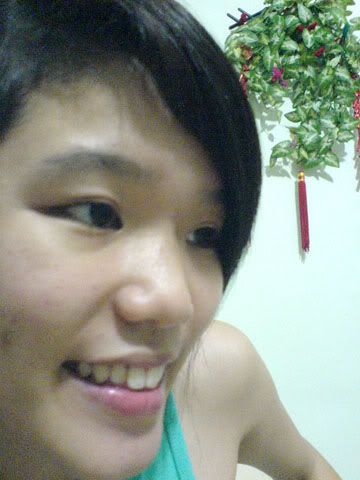 Another picture!

thinking of changing my skin le.. shall start brainstorming on what type of layout i wanna do. but currently, im trying to figure out, how to collage my pics, something like yvonne's or anson's blog. sob... someone teach me.