I guess last year's Xmas Eve was the first time i was working. It has always been my "off" day on xmas eve because i will make it point not to study and work. But still, my company was pretty fun on christmas eve because we were not doing work (i was playing my warcraft and sending out e-greetings) and thanks to DESMOND and YONGCHENG, we had a great laugh in the afternoon.

After which, the whole company was forced to spring clean and it was my last day at work for the year.. WHICH MEANT, it was PAY DAY! =D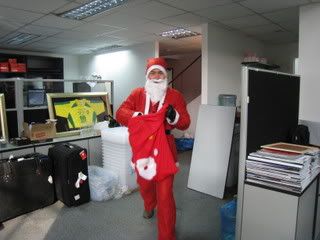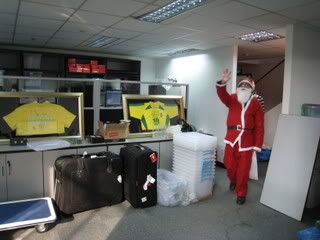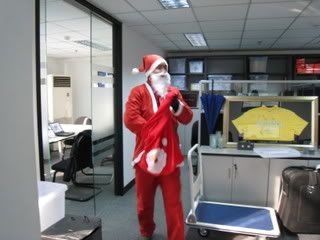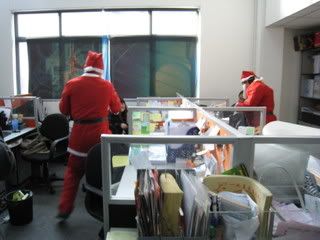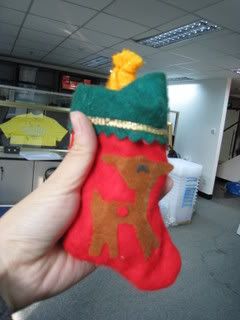 The gifts for the ladies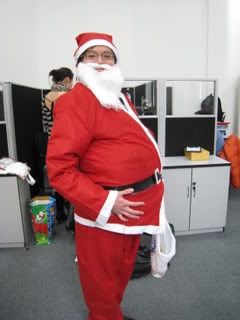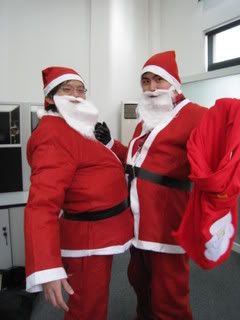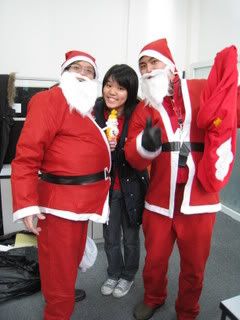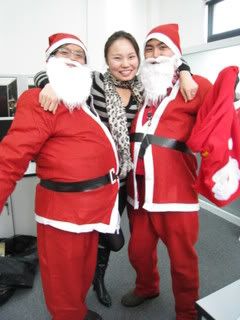 Project Supervisor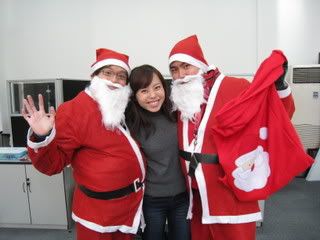 The girl next "cubicle"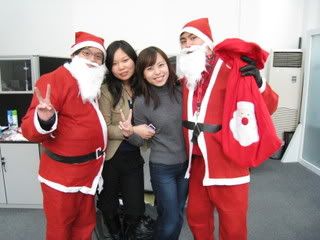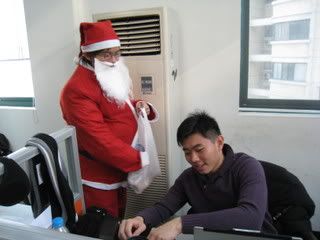 Ben was doing a xmas card and he was too busy to entertain santa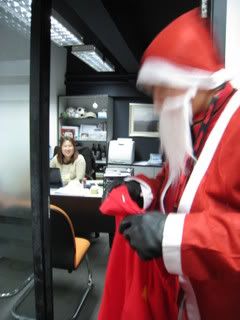 Rachel, one of my boss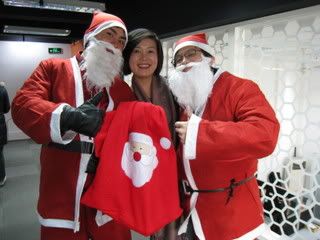 PR manager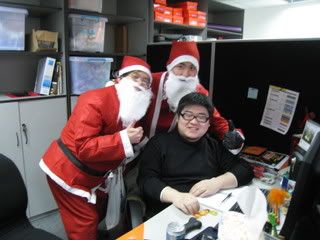 Designer



Welcome to pivot Santas!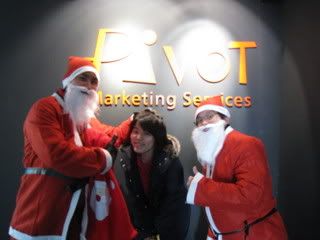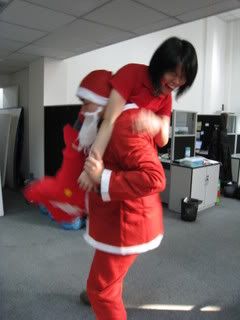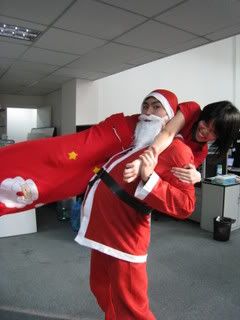 What's written on my face is "scared". LOL.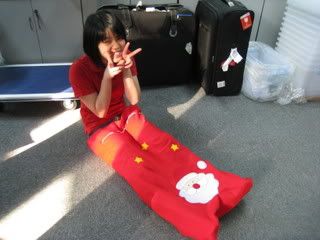 I want to be a present too!



Office Manager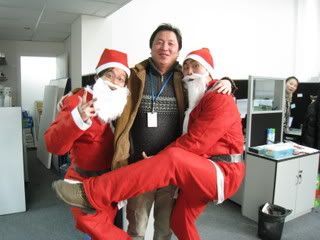 When the Santas have gone wild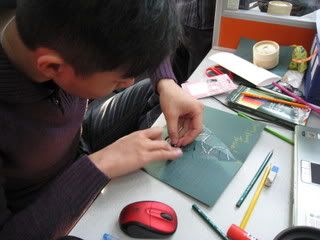 Ben's busy busy busy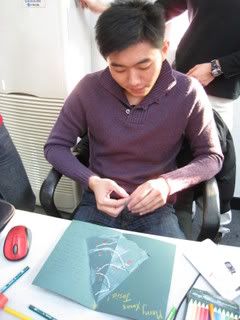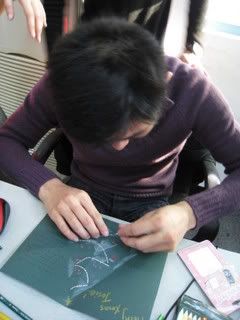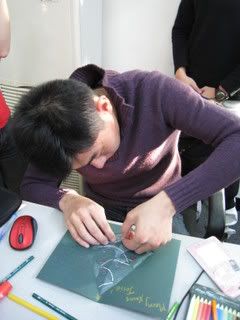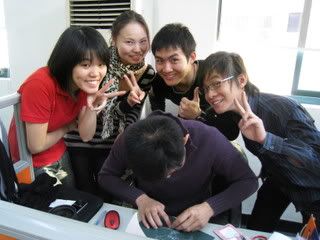 Disturbance!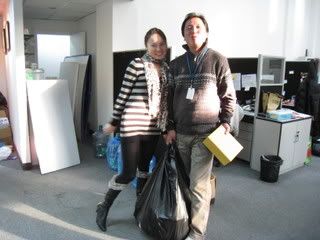 This one was the most classic photo. Look at my office manager with that trash bag and a box. They look like the opposite of santa because the trash bag looks like santa bag, my office manager looks like a santa and the box looks like a gift.
But we all concluded they look like burglers for the day.


P/S: Photos were posted in the office public folder and apparently, the bosses found out we were all not doing work for the day plus they let us off at 5pm. =X But nevermind, they didn't say much, just that they started disturbing Ben about the handmade xmas card.