Thanks to Natalie's tag and Ben's blog, i got the information about, TODAY being the start of the hungry ghost festival.



GATES ARE OPEN!

Hmm.. since people will offer food along the joss sticks, i think the hungry cats and dogs are out too. and when i'm stepping out of my house tml, i will be expecting some smokey air and vision. PLUS, i have to take extra care when walking!!

Good thing is, this year only one month of hungry ghost~ phew~



I just hung up with Charles kor after chatting with him non-stop for 2 hours! OMG! Miss him so much lar.. He was so shock to hear my voice when i called him cause its been such a long time.. We talk about many many things which makes me feel so relax now. Thanks bro!


Oh, have you guys caught X-files movie yet?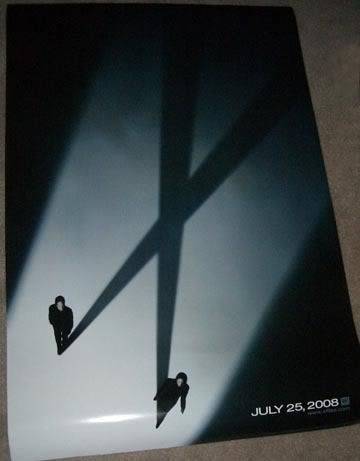 I caught it last Saturday with Jetson and Choon Wee and i felt it wasn't worth the money and not the right choice made! Was seriously expecting something more like the X-files drama, but total disappointment man. SAD!

Whole of sunday and monday was not feeling well. Guess i just consume the wrong food or something. Anyway, been busy with final project! OMG! so many more to do. guess many marketing students now hate SPSS and BMM. Everyday go school is just for the seek of project~ BOOOOoooo.

party time on sat ;)