After countless of projects and meetings coming up recently, i finally got my own piece of time to blog this entry out! Although i am so so so so so busy, i am still doing this cause i want to replace my current ipod nano to a IPOD TOUCH.

Hmm.. it's not a recently "thing" that i have been thinking about but since the day i got to play with J's Ipod Touch! LOL. I seriously love it and the only reason that's stopping me from buying is because i can't afford it. =(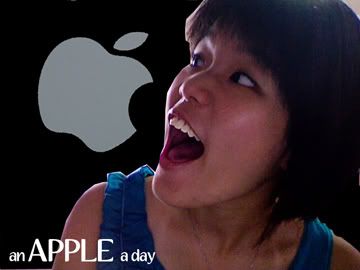 Anyway, all i have to do now is to declare my love for APPLE. That's simple, cause i seriously love Apple products.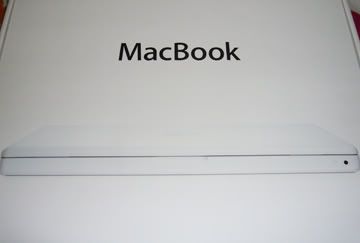 If you guys still remember, i bought my MacBook during April to replace my old DELL laptop. And it was definitely a good change.

I mean, who says only designing students can buy APPLE laptops? Seriously don't like it when my school technicians or teacher ask "Why you business student need a MacBook? can use mehs?"

Come on! MacBook is for everyone! If you're afraid you can't open word documents? Fret not, theres the latest Microsoft 2008 office for Mac! That's something like Microsoft 2007 that you guys have.
With Macintosh, you don't have to worry that a Virus is going to attack your computer. Everything is safer even without the use of Anti-Virus softwares.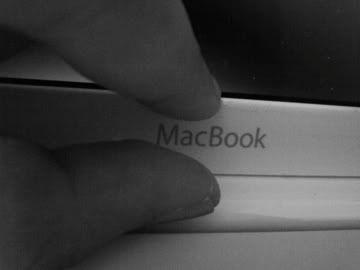 I don't have a desktop thus a durable and reliable laptop is needed badly!


There were many reasons why i decided to change to a Macintosh.. One of which was the SIZE factor.



About the size of an A4 just wider abit.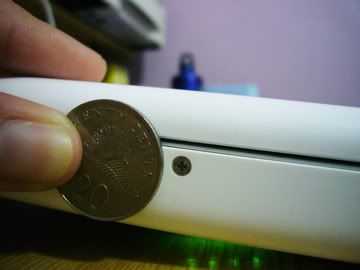 and thin enough to fit into my bag.

HOLD ON. I know there many other laptops in the market that are smaller and thinner and probably WHITE as well. But there is more to Macintosh!

Just in case you don't know, my brother uses MacBook PRO, so i got to fiddle with the functions before getting one myself. tsk tsk.




The LONG LASTING battery life. I totally love this factor because until now, i don't remember myself bring my adapter to school for projects anymore! It saves my time now and the wire for the adapter is actually quite hassle free.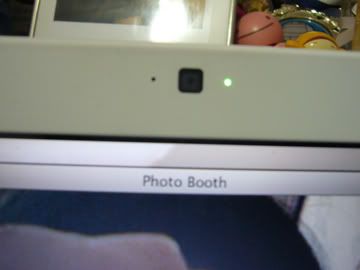 The built in camera allows me to skype now!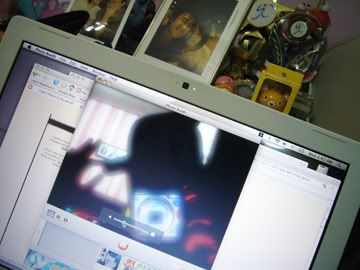 Cam-whore before i head out for shopping!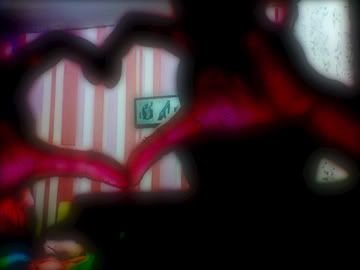 Create funky pictures!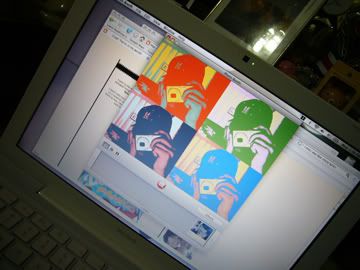 Different effects built in!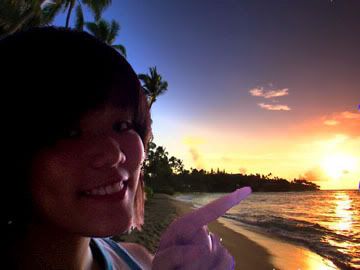 They have cute background effects too!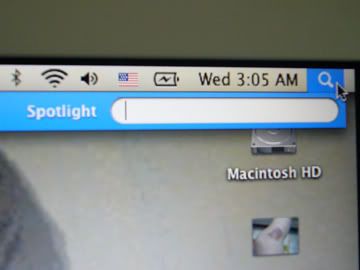 "SPOTLIGHT" is actually like a "find" function but this is faster and easier to use. There is practically no need for a wait, when you find your documents.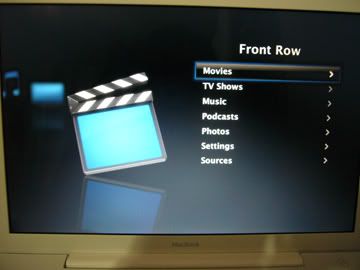 "FRONT ROW" is a very cool software that Mac has. It allows you to watch movies, listen to music and view photographs.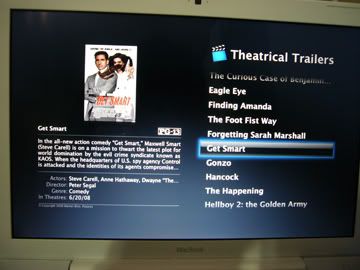 But i always use Front Row to view movie previews! LOL. A good way to decide what movie to watch. No more digging for previews online, its all here!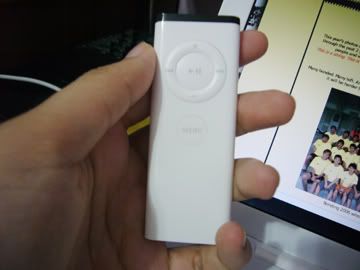 Whats this?!
Yes! Mac's Remote Control!
It doesn't work on battery but on infra. And now, i like presenting with my MacBook, because its more professional and much more convenient. =)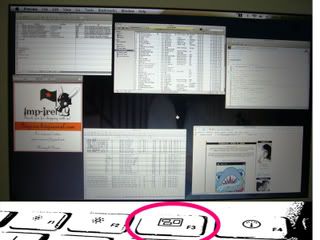 This "split-screen" thing allows you to see all windows that are open. A good way to switch between windows when you have numerous opened. It Splits out fast and goes to the next window fast too!

There are other functions for Mac as well, such as EXPOSE (the functions set on the corners of the screen) and SPACES (the function that allows up to 16 different desktop screens).
SPACES are useful when you don't like so many window applications running on one desktop screen.

Eh.. Don't understand? GET A MACBOOK AND TRY! fun fun fun!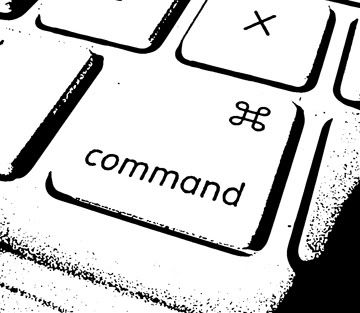 This button is the HEART AND SOUL of the MacBook. Works like a CTR key but it has more uses than it.




Other shortcut buttons that helps using the laptop easier and cooler.







Slightly tempted to get a MacBook already???



Afraid that the White MacBook might get dirtied, try getting the BLACK MacBook!




And if you're a student, Apple is now having a promotion!!

Grab the Educational Price and purchase an iPod touch or 8GB iPod nano with your Mac & get up to S$470 after mail-in rebate. Sounds so affordable now!

Not a student? Teachers, staff and parents fret not!
This offer extends to you too! Check out http://store.apple.com/sg/ for more details
Darn. I got my MacBook at the Educational Price but i missed the iPod cash-rebate opportunity! Sigh!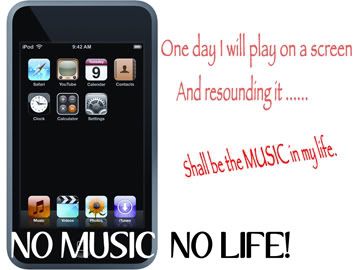 Grant me a new mp3 player soon........