there were many things that made me smile today and i laughed like a little kid who had her playmates near her.

As usual, my day starts of with the project meeting. Jj came with a stinky mouth which daryl mentioned to us when Jj went to pick up his mouth. LOL. was it Jj's smoking breathe or he just forgot to brush his teeth, since he was late for project for about 2 and a half hr? Anyway, it was so darn funny when i stared at peixian after daryl asked "you didnt brush your teeth is it?" =X
Poor daryl, as he continued to hold onto his breath.

I finally got my OIAP interview. i thought it would be some formal english shit, but NOPE! the teachers were so friendly and they were so interested when i mentioned my online shop. Not that i purposely mention it, but when they asked me to name 5 things i wanted to gain from china, i totally couldnt think of the 5th! I didnt want to waste their time so i surrounded. Then she said "nvm, if you say you wanna go there for shopping etc." AHA! there i confessed that i wanted to shop.

The whole interview turned out very well. I was only told to answer a question in chinese. =) I had a total "in" conversation with the teachers till we "over-time". haha.. I now just got to wait for a reply from the company... in any case if i go or dont go, i sure will be happy. dont go - continue to vball and work IAP. Go then get freeze there with tons of pretty models!

Went back down to underpass and met jin hui. Proceeded back to blk 72 to meet Adrian for consultation. Jin hui just waited faithfully outside. LOL. Then off i went to work and saw all my "long-lost" friends. 2 weeks not seeing them, they said i slim down. -.- I got my incentives and my pay.. ka-chang! mooooolah.

Yingxuan, ginmin and yuting came to eat!! And because i was working outside, they had to bare with the heat and sit ouside as well.. Was so shock to see that green jacket from afar and then 2 cute ladies walking in. =)

Had supper with ys and jh. chatted till quite late so cabbed home.




Oh yeah! i bought this bag online and i collected it today. First sight - in love.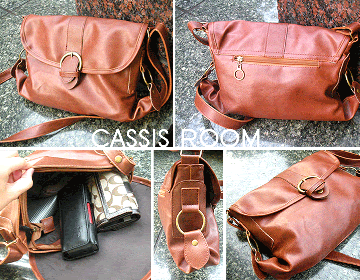 IS teacher gave us this sweet, which was specially brought back from US, to let us do a radio commercial. Its really nice to eat, have you guys ate it before?


ys said this:

太早讲 时间不对.. 太晚讲 太迟了也许来不及了 讲了 可能得不到想要的结果 不讲 永远都没结果