Skipped thursday's training cause my wrist still hurt since tues's training. and on wed and thurs, my right hand was pretty much jelly cause i couldnt carry heavy stuffs during work. =(

Anyway, met up with rainiee and jack at orchard to have dinner. And we caught the movie "The invaders" Sad to say, it isnt as great as thought. the way they ended it was quite sudden and everything was just about nichol running around or maybe, walking like a zombie.

Anyway, rainiee went off while i and jack decided to walk down to clark.q and have a nice long chat!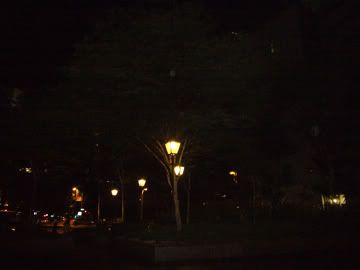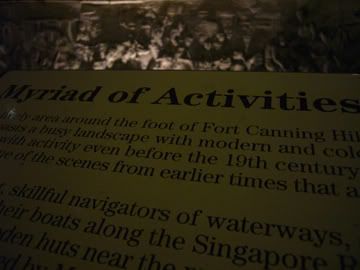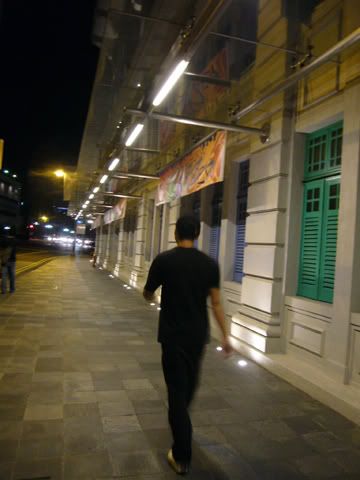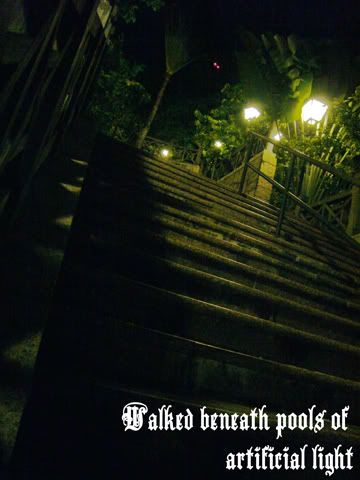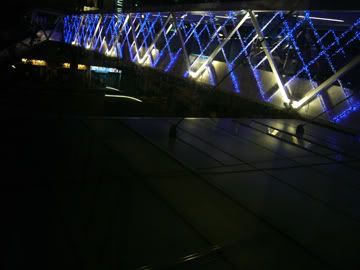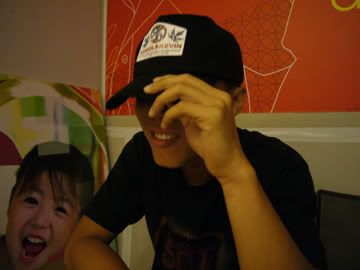 And we stop by mcdonalds to have fries and his icecream.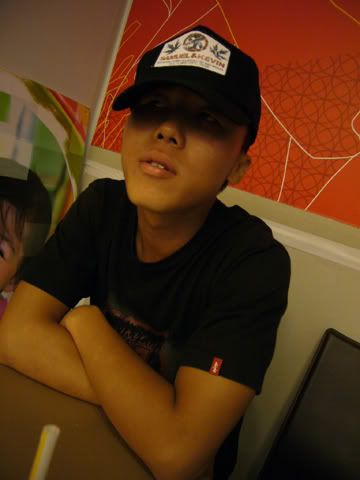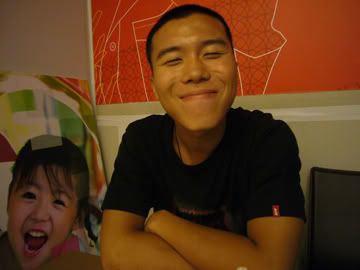 Satisfied by his ice cream!

Friday was work and it was runner day! haha.. i was 1st runner partnered with yongsiang. Oh gosh, he was great. there was so many food and orders and the yaki side was cock-up cos a new uncle was standing in to learn. luckily yongsiang came back in time to deliver food everytime when i needed him. haha... Ah yao uncle was not around.. and this new uncle, first day standing in, was like lost. he didnt help to take rice and call orders and some of his stuff forget to put lemon. >.<>

my work ended with a treat of a cheesecake and my all time favourite green tea, thanks to jinhui.
headed to find rainiee and jack after that cause we had mahjong session over at my place. jinhui, rainiee and jack. not bad.... ended at 4am and they headed home. =)