beware... serious loading being done.



morning tea ceremony to my ah ma.. thats my sister.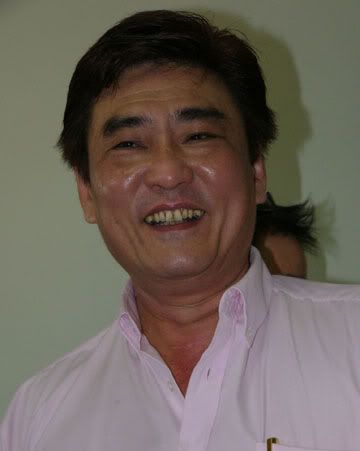 my dad with that smile.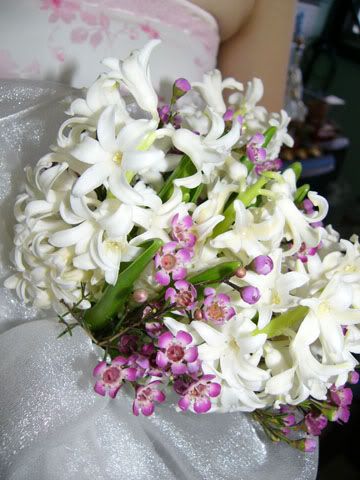 her flower hand.



carrying it.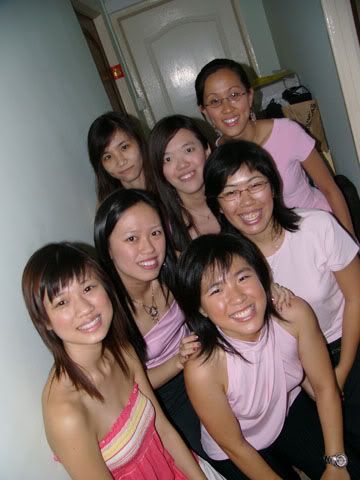 the other sisters - jie meis.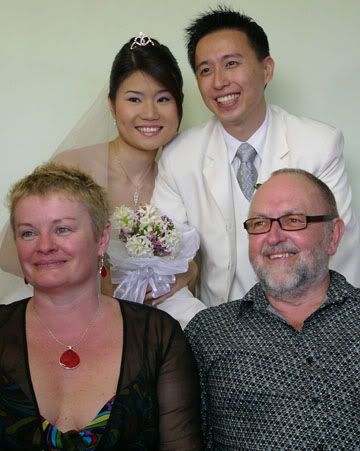 this 2 ang mos happen to be my cousin's taxi passanger and they are in singapore for holidays. then my cousin told them he was going for a morning wedding tea ceremony, so they said they want to come along and see -.-" and they'll pay my cousin $50. lols..



my younger cousin - cloen playing with the hp. he shy lar..



best man and his gf.. and his gf is the jie meis too..



feeding each other the tang yuan. yuan yuan man man.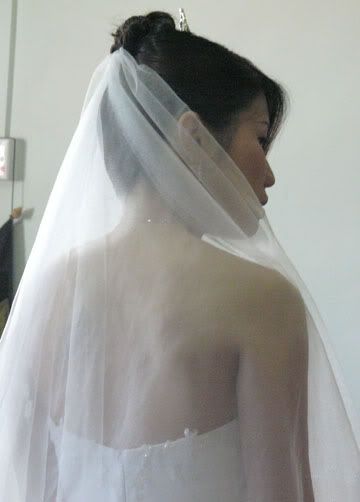 my sister's veil.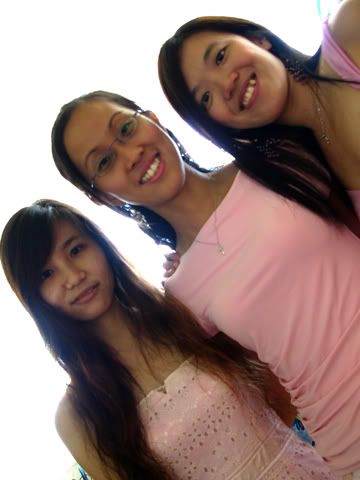 her best friends since her secondary days.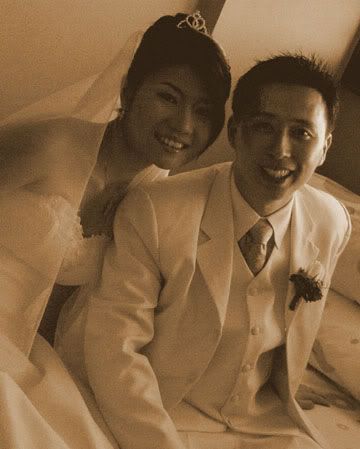 Bride and Groom in the room resting.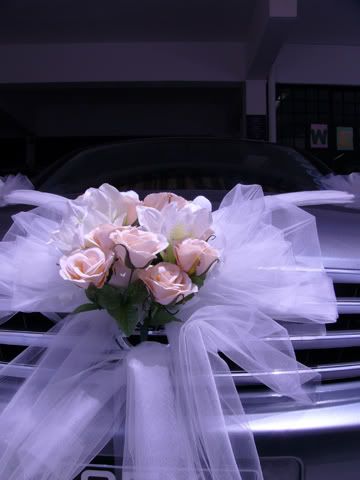 the wedding car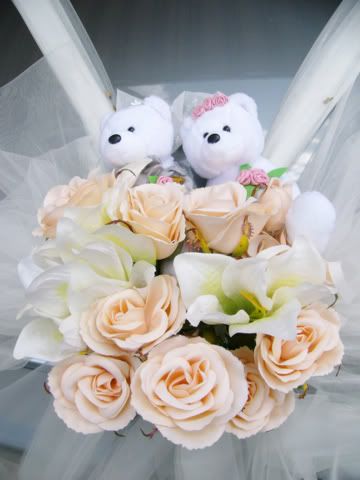 the bear on the car.. so cute!! the bestman was too afriad to drive too quickly, scared the bears will drop out. hahaha..



at the church... my sister sitting at the chair waiting for the guest to be sitted.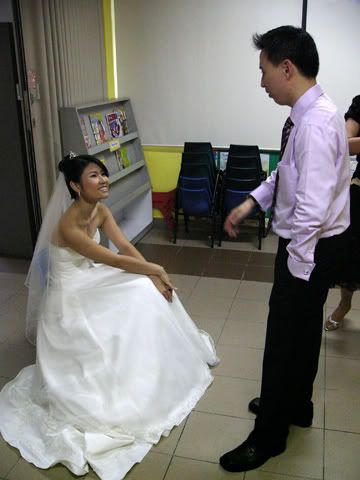 the groom came in to check on us! =)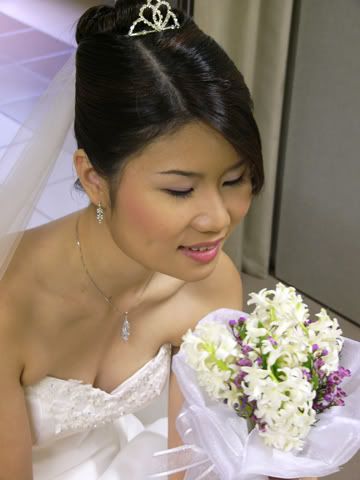 my brother kept wanting my sister to pose with the flowers. so my poor sister had to listen to my brother's instructions.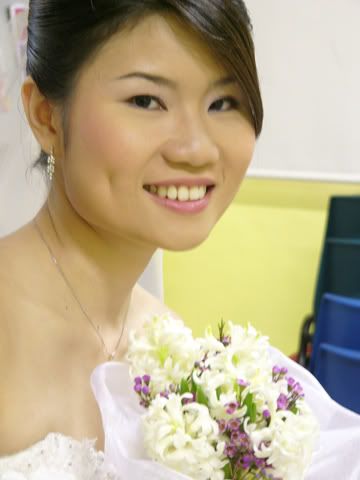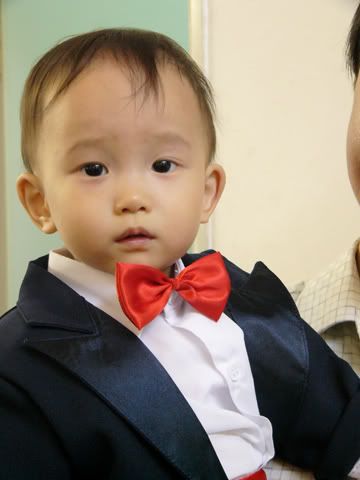 the peach boy.. hehe.. he had to walk down the red carpet with the rings on the pillow. haha..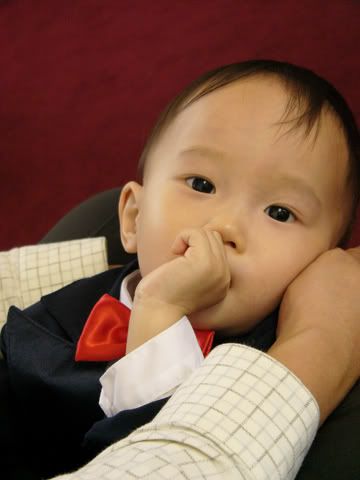 so cute right...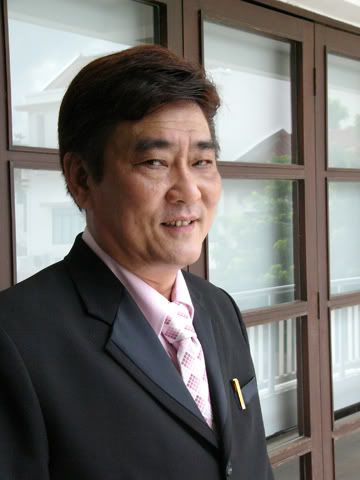 my dad waiting for my sister to come up then they 2 can walk in together.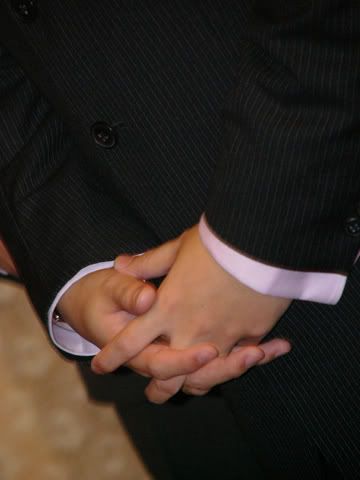 groom waiting nervously. hehe..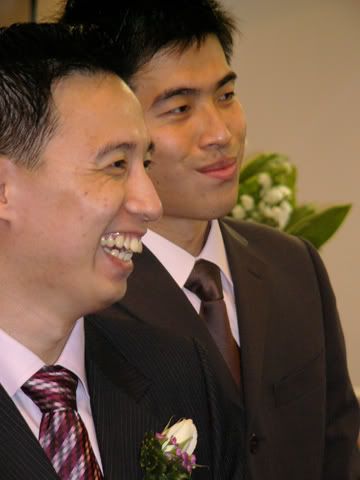 looking at cute boy coming in.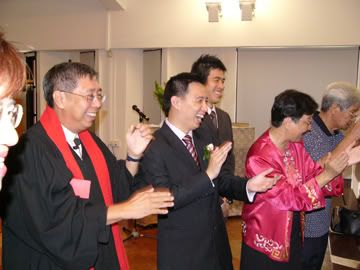 as everyone clapped. the boy stopped halfway and clapped too! wahahaha.. so we had to ask his mum to stand infront and wave to him to come forward. hahas..



standing at the church front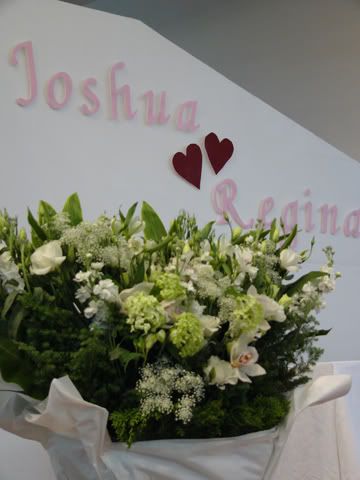 this wordings my sister did them.. impressive.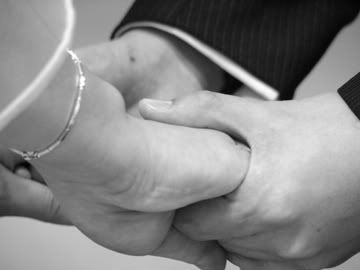 holding each other's hands to say the vows.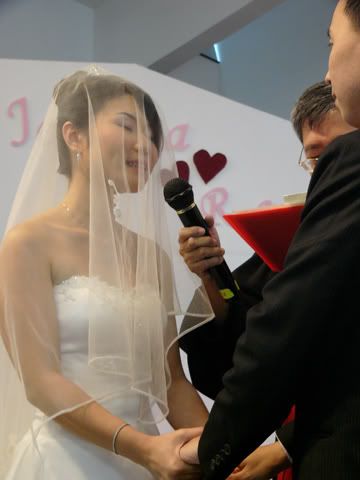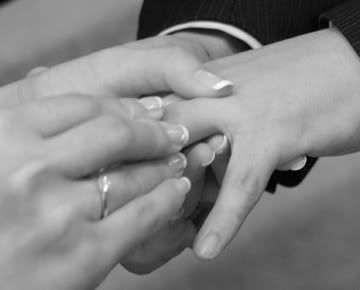 putting on the rings.



praying before God.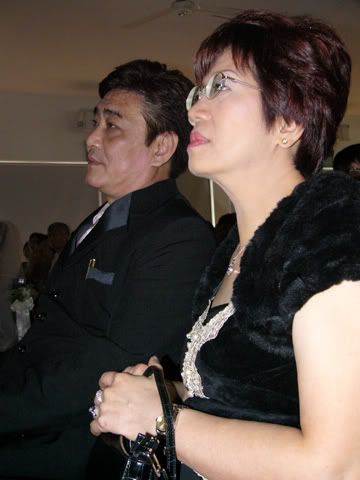 my parents looking at the video show the church friends made for the couple.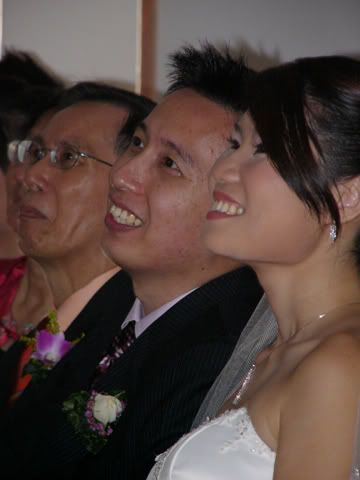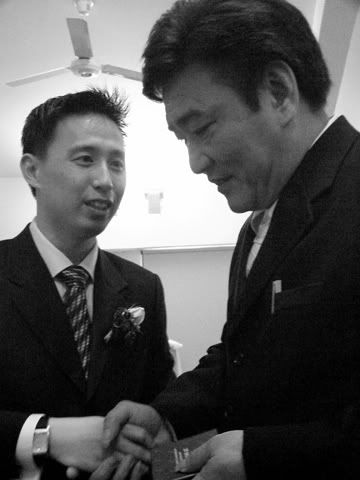 presenting the presents to the parents.



my dad was very upset lar.. u see.....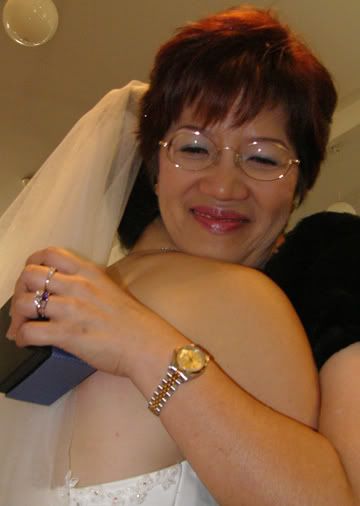 my mum never cry lorhs.. -.-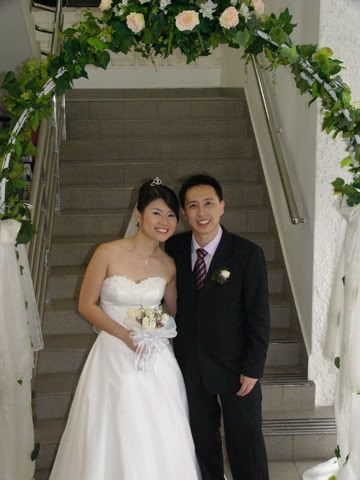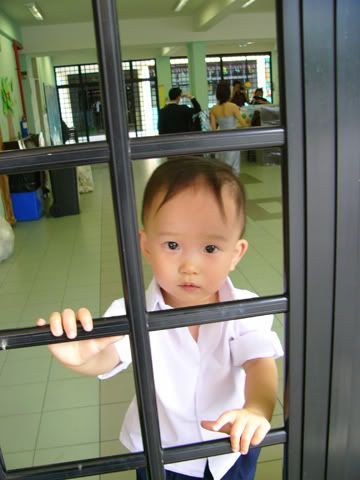 cute boy ... sho sho sho cute.

still got somemore photos on the dinnerr.. im tired le.. some more next time bahs. enjoy.